Delivering a modern and effective touch to our outdoor spaces is an arduous task where choice of furniture becomes the most decisive measure of space, this concept is based on the environment, where depending on the prevailing morphologies and tonalities the furniture will be transformed into the determining or ornamental element within the global vision of space.
Going ahead with the strictly decorative concepts, the companies destined to the preparation of the raw materials propose materials every day more resistant and similar to those that we will be able to find inside our own houses, of wide spectrum and highly manipulable are the canvas where the artists creators capture their works.
Expodim is very clear about the structural concepts you want to implement and takes advantage of these raw materials to form pieces of a revolutionary character where only small accessory provisions They are what determine their external condition.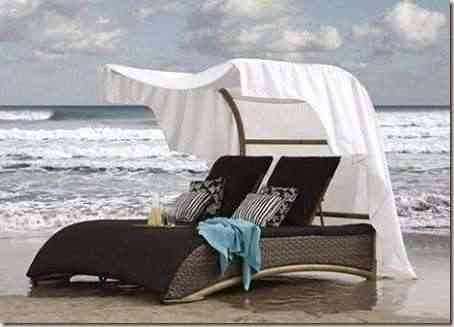 Allegro in his Coco line It also poses similar concepts, although in this case it places special emphasis on the functionality of the furniture, in the same way as in interior spaces it can change its morphological disposition by stacking on itself or changing the spectrum of action, taking advantage of the space and standing out to become a dynamic and elegant solution.
Usona, however, tries to rethink the concept of light furniture and proposes a concept of great impact, where the furniture is characterized by its luminescent properties, ideal to have on the beach our pool or spaces for hotel services.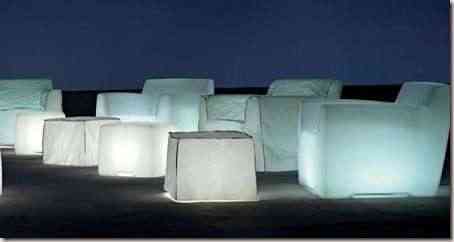 But in some cases the differences between outdoor furniture and their homonyms are more marked, this is the case of Wave a hammock concept for our garden developed by the RoyalBotanica company, which is presented as a large sheet that shapes its morphology and is able to become the central object of decoration on the beach of any pool, a characteristic not negligible.