LED lights are becoming increasingly hollow in our homes thanks to its ease of installation (sometimes not even necessary) and its low power consumption. Its design is changing and adapting to different types of decoration and there are many. Large, small, interior, exterior and colors.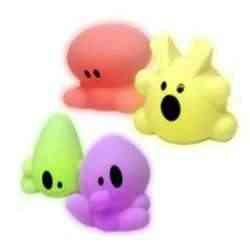 The ones we bring today are colorful and fun. Called Mood Beams and they have strange doll shapes with eyes. Its peculiarity is that they change color depending on the environmental conditions of the place where they are located. For example, if we approach a place where there is a lot of noise, its color will change.
This particular model works with batteries and each of them will cost 24.95 €.
More information: Megagadgets
Via: O Shopping