If there is a time in the year in which we all like to give away that is, without a doubt, Christmas. Who does not like to find the perfect gift for those people who make our life special? For as important as the present itself is the packaging. Today we explain what are the most typical errors that you can fall into when wrap gifts, and how you can avoid them.
Are you a careful and careful person? Then surely you will agree with me that, in the art of giving, The content is as important as the continent. The way of presenting the gift has a great value in itself. Therefore, wrapping gifts in any way, without any care, should be prohibited.
Today we are going to explain to you what things you have to take into account so that the presentation of your gifts impress in a very positive way to yours. And to achieve this you will have to be alert not to commit the common mistakes that we are going to warn you about. Take note and apply the story.
Wrapping gifts with too much paper ... or too little
One of the mistakes that are usually made when preparing gifts is that of use too little paper. Or on the contrary, use it in excess. Either way, the result will not be as expected.
And it seems that, once cut, there is no going back. If we have fallen short, we usually try to put the object in one way or another to cover it completely (even if it is impossible). And if we have spent the amount of paper, we doubled it and folded it again, even at the risk of the package being a disaster.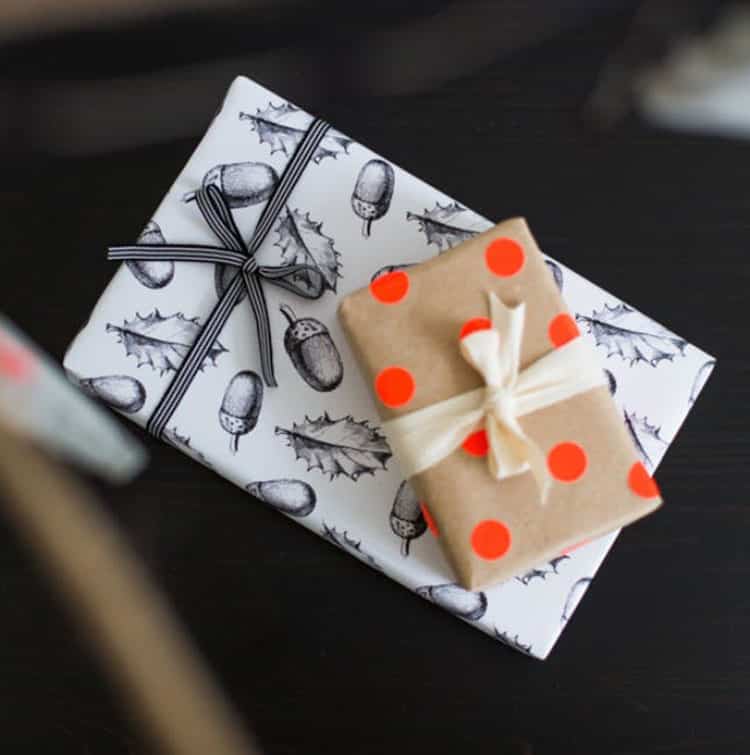 The key is in hit the paper size, centimeter up or centimeter down. For that you can use the four-finger rule. Once the package is wrapped, there should be about four fingers left to make the folds properly.
In any case, if you have cut the scarce paper, you can add a broad band to solve it. It will not be noticed. And if you have gone, cut the excess on the fly so that the folds are not too thick.
Do not gather the materials you need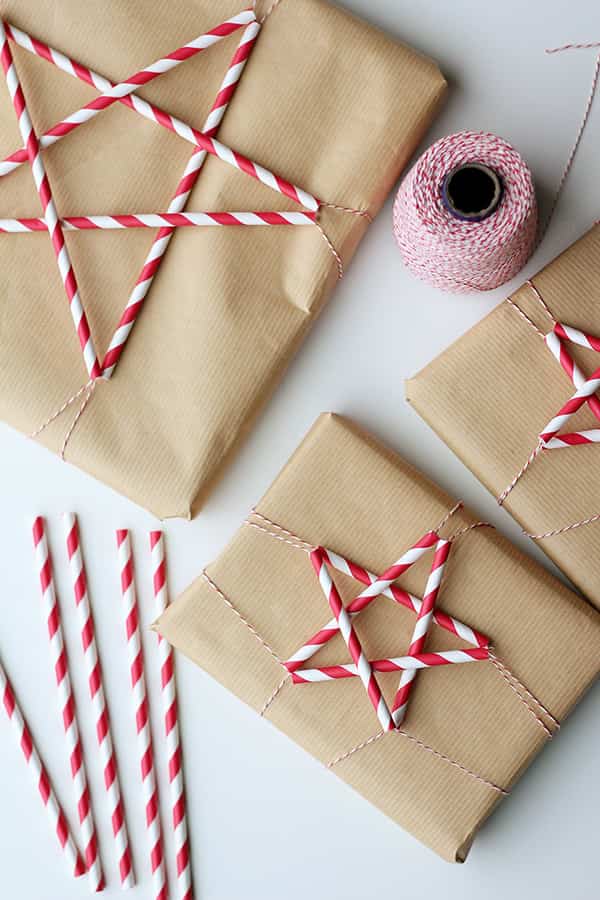 If you start wrapping Christmas presents without thinking about the things that you are going to need, you will notice in half the work that you do not have adhesive zeal, that you are missing paper, or that the tape is too short.
This is a fairly common mistake, which has an easy solution. Before starting work, get everything you need. Choose the paper with which you are going to make the wrapper, look for the ribbons or ornaments with which you go to decorate the package and make sure you have enough adhesive zeal. Also that you have the scissors at hand, surely you will need them.
Do it with haste (they are not good counselors)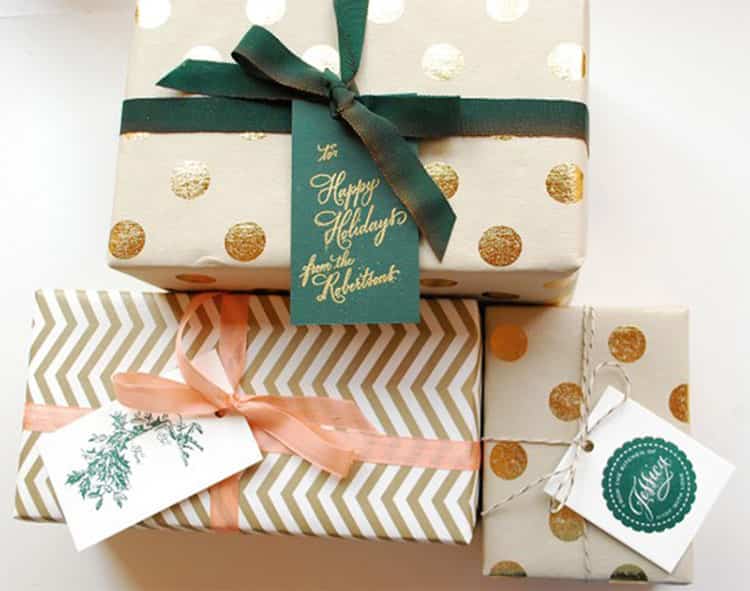 Wrapping gifts is an art. It requires imagination and time. It can not be done at any time, fast and running. At least not if you want the package is special, wonderful, a whole declaration of affection in itself.
Therefore, do not take advantage of the ten minutes it will take your partner to return to buy bread to wrap your Christmas gift. You will do it in a hurry and surely it will not fit you very well. And it will also catch you with your hands in the dough.
Better look for a moment in which you know that you will be calm, for take care of every little detail. Make sure the gift is impeccably wrapped, the paper well stretched, the edges sharp and the ornaments in place.
Use gift bags
This is a mistake in which we tend to fall when we are overwhelmed by the rush or stress of these Christmas days. The bags that are bought to wrap gifts can be a quick solution to the problem, but they are sin of lack of originality. The error is not to use them. The mistake is not to personalize them a bit so they can say more about you and your gift. Therefore, a good idea is add a detail that makes them special.
It can be a small ornament, a personalized label for the person to whom we want to present, a decoration with ribbons or with washi-tape. Give your creativity wings and your gift bag will become a gift in itself.
Let your imagination fly
Think of different materials to wrap your gifts. All kinds of papers They can serve you, you do not have to limit yourself to the wrapping paper. And as an ornament, how about adding an old photograph of that friend you love so much to the package? And some candy in the gifts of the kids?
There are thousands of ideas floating around. You just have to put aside fear and mistrust not to do it right, and catch them. This year your gifts will be as nice on the outside as on the inside. Insurance!