If you like butterflies, in today's article we show you how to make a fantastic decorative mobile for the smallest of the house. This type of phone is decorated with felt, being ideal for the decoration of a children's area.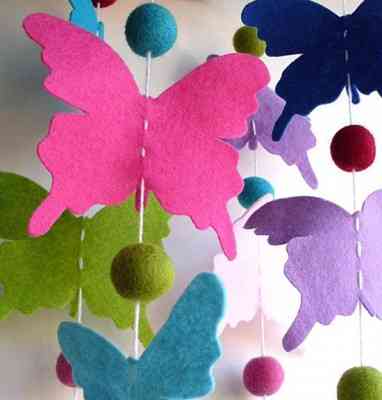 The materials for crafts what we will need will be the following:
- Felt colors
- Sheep wool assorted colors
- Neutral soap
- Hot water
- Needle
- 2 cross wooden rods
The first thing we will do is trace the outline of a butterfly on a piece of paper. For this we can use a template like this, print it and cut it out. Once you have it, pass the design to the felt and cut it with the shape you want.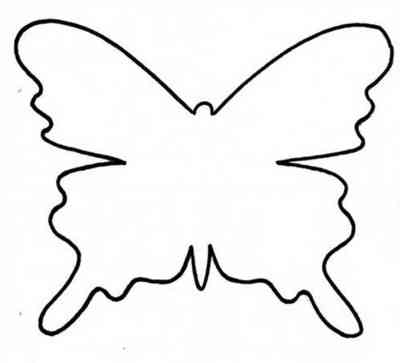 We can locate the butterflies we want for each strip, this time we see that each strip, which make up the phone, is arranged with 4 or 5 butterflies of different colors.
The next step will be making wool balls. If you do not know how to do it, click here and it will show you a simple tutorial. Once all the balls and butterflies are done, with needle and wool we will begin to pass a blah and then a butterfly, remember to leave a space of 5 cm between them. Although you can do it however you want, this is just an idea.
Finally tie each strip to one end of the rod and go! Hang this beautiful mobile in the room of the smallest or wherever you want.