Do you want to give your kitchen a new look? The final result will depend on a good distribution to get a functional space and right in the choice of kitchen furniture. Here are some ideas to choose the perfect furniture that suits your needs and tastes.
Materials of kitchen furniture
The kitchen furniture is essential, occupy a large part of the space, are responsible for the functionality and style of the stay. There is a wide variety of finishes to choose from.
They are composed of standardized modules in melamine coated agglomerate. If you only want a change of look, change only the fronts (doors and drawers). You can choose between the following materials.
Laminate. Composed of agglomerate board covered with laminated sheets. They are resistant to heat, humidity, stains and wear, do not change color due to high temperatures or sunlight. You can choose from a variety of colors.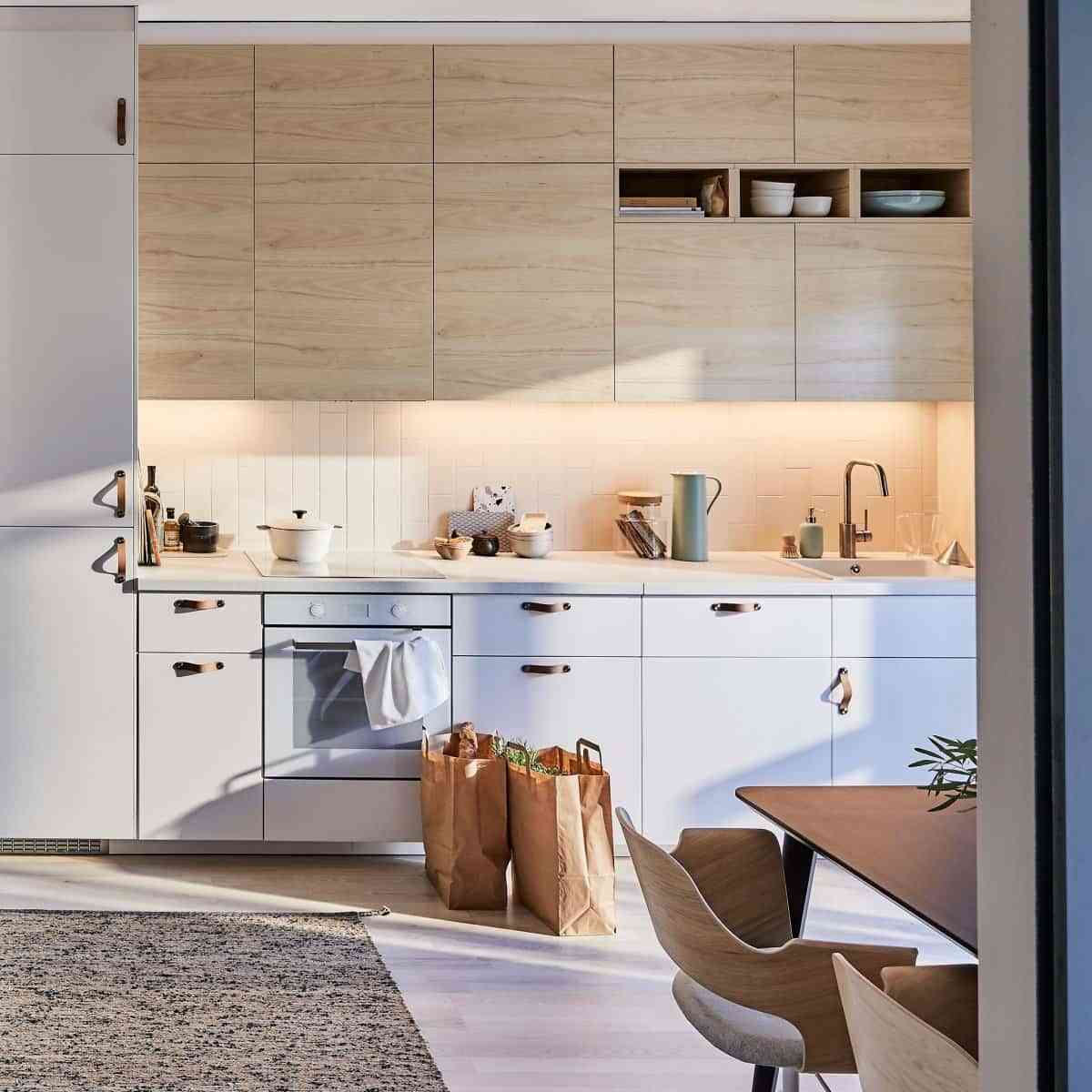 Polylaminate. Made with PVC board covered with PVC. They stand out for their elasticity that allows them to adapt to multiple forms. Resistant to humidity, diversity of finishes and colors, easy cleaning and maintenance.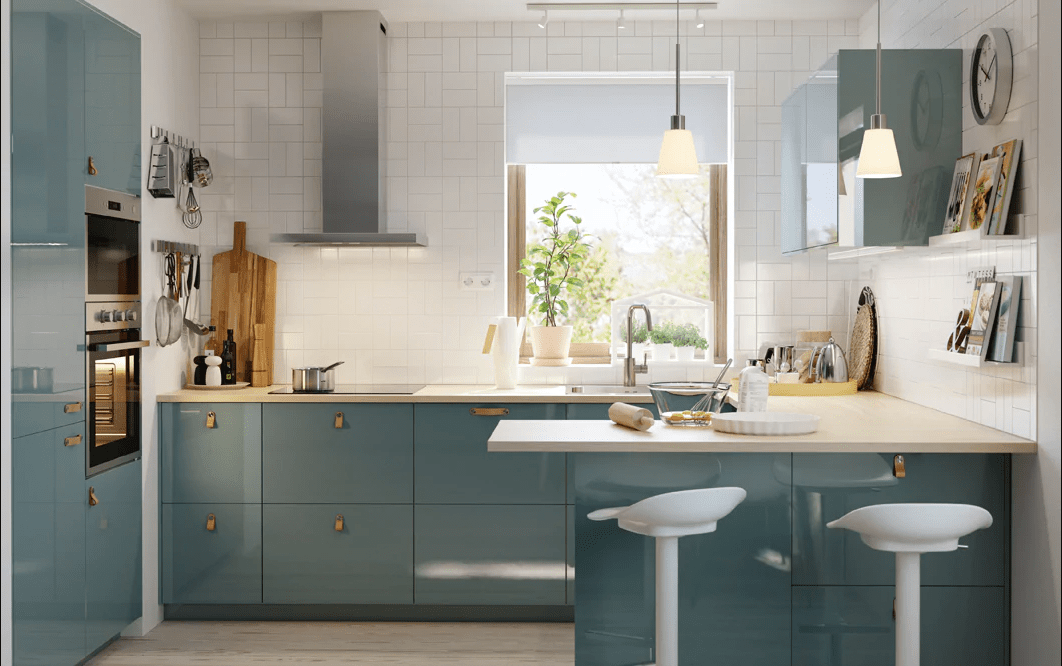 Stratified. Chipboard panels covered with stratified sheet thicker than in laminates.
Lacquered. MD boards coated with several layers of lacquer. Finished in gloss or matt. Resistant and easy to clean.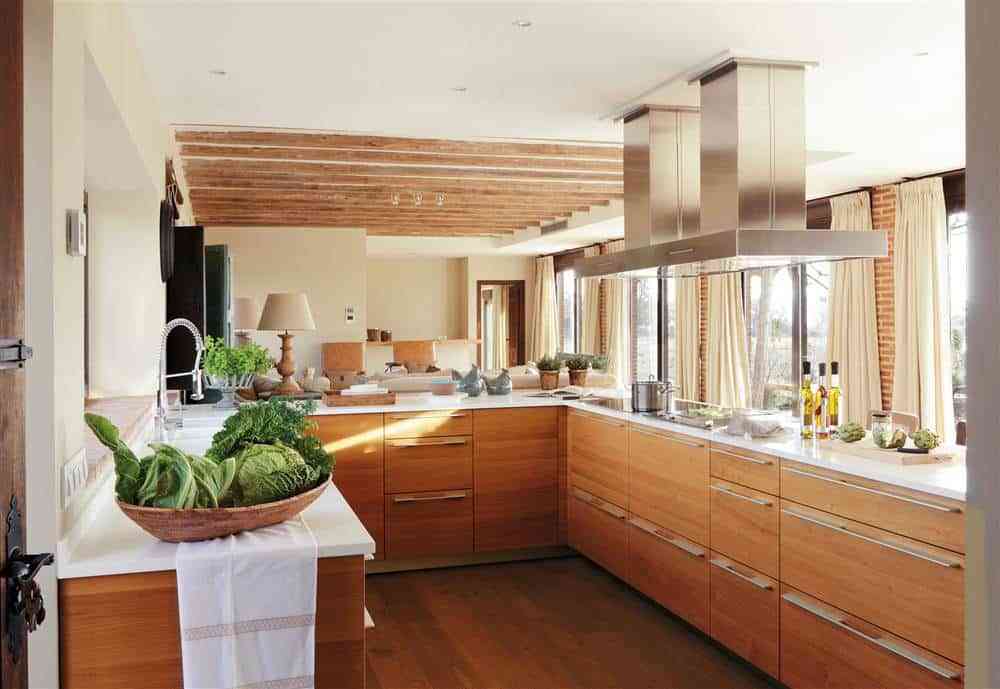 Madera. This noble material creates a warm and welcoming atmosphere. Kitchen furniture lined with natural veneer They are the most usual because there is a greater variety of wood and its price is cheaper. With the passage of time they tend to darken so you have to apply special oils.
Stainless steel. They are currently trend for its great resistance, easy maintenance and ease of combination with other materials.
What factors do you have to pay attention to when choosing kitchen furniture?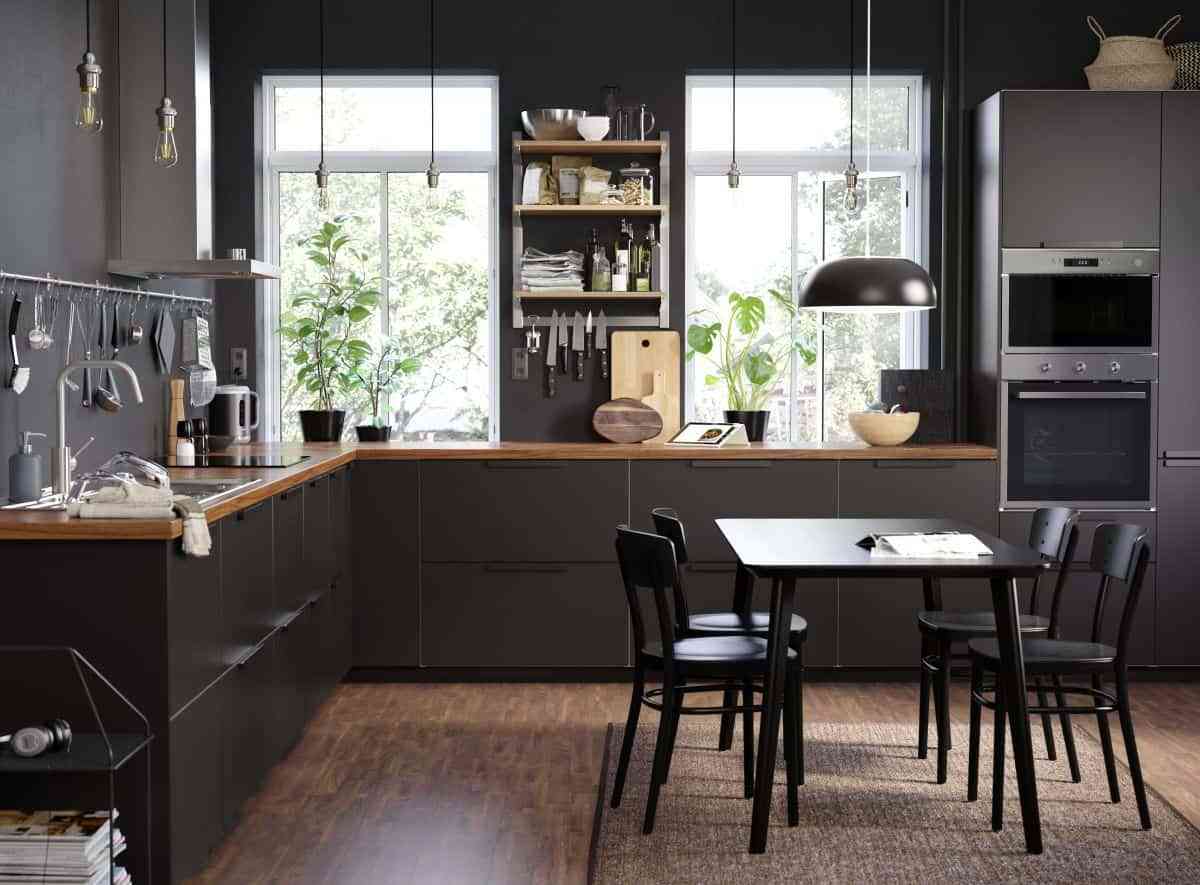 Structure. The modules are usually made of melamine coated agglomerate. It is advisable to choose a water-resistant board (water resistant) will get more durability and has a warranty of 10 years.
Hardware. Pay special attention to the hinges and the guides of drawers that are of good quality and resistant.
Bet on safe and comfortable models. Closed cushions, drawers with total extraction, anti-roll shelves...
Avoid corner cupboards that do not have easy access.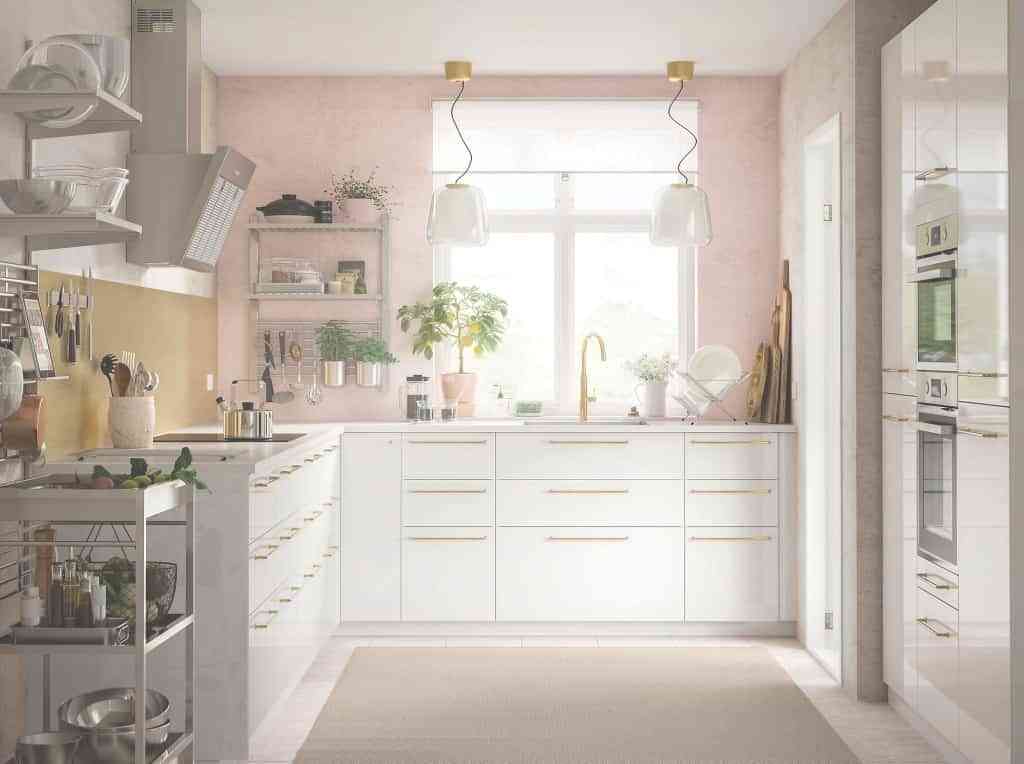 Ideas to choose the material of the countertop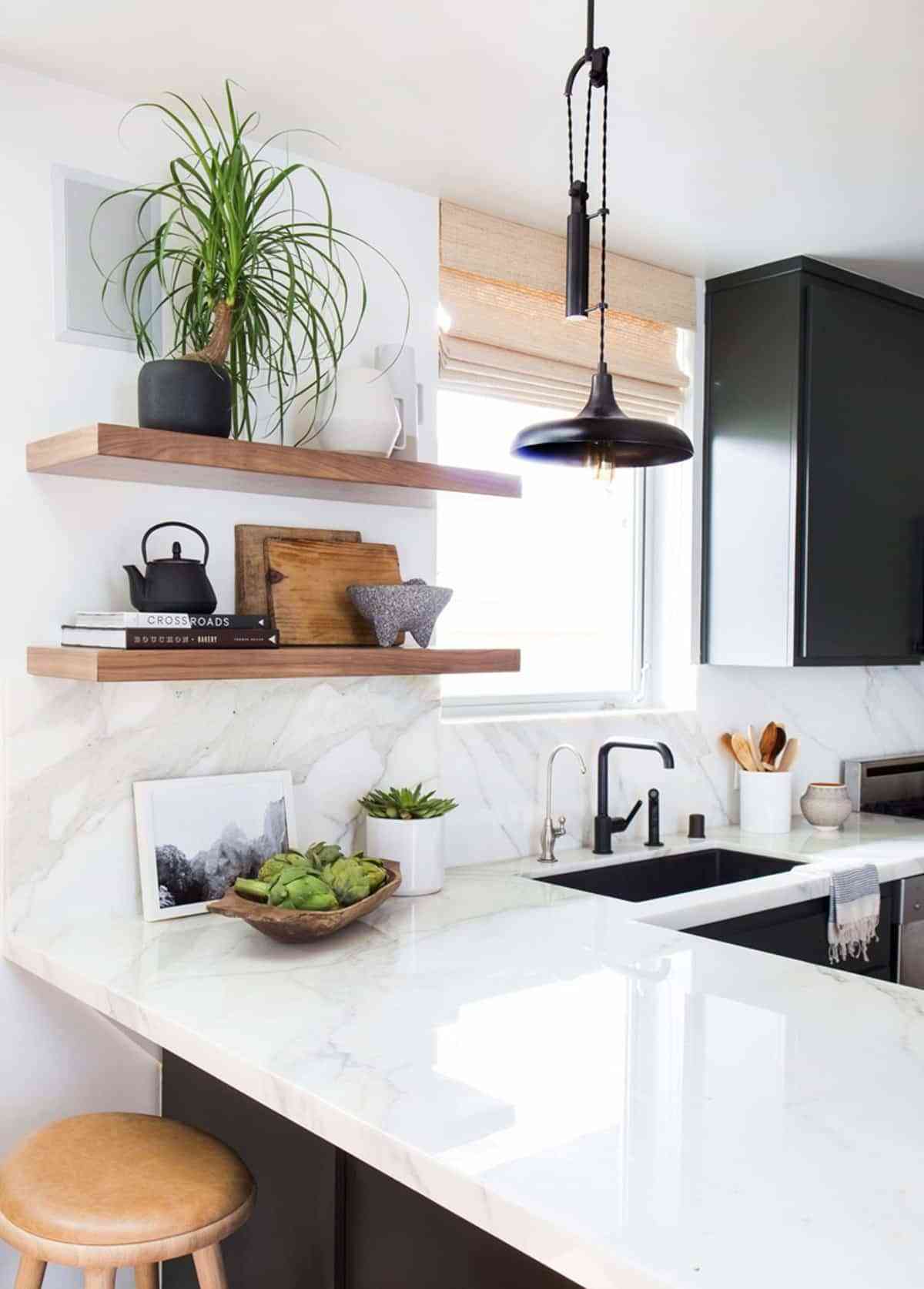 You must choose the material for the new countertop. Do you have a clear idea of ​​which one to choose?
Marble. The countertops of this material is once again a trend for its elegance and distinction. Being a natural stone each piece is different, so you will have a unique product. You can choose from a wide range of colors and textures that will depend on the origin and properties of the stone. It is a porous material so it easily absorbs liquids (oil, wine, etc.), in case they are not cleaned quickly they will leave a stain. There are treatments (sealants) that protect them but that requires re-application every so often.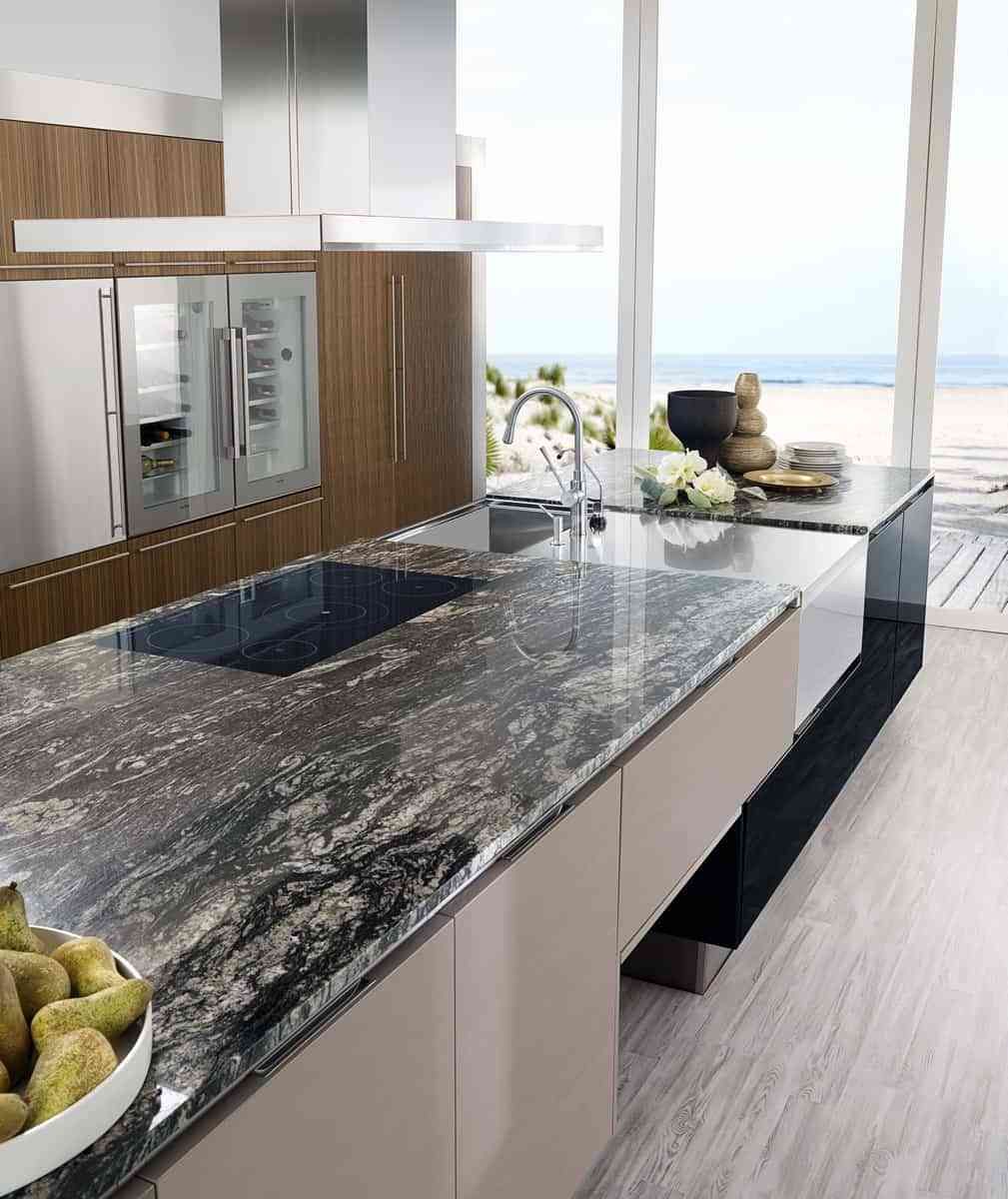 Granite. It is one of the most used materials in kitchen countertops. Great resistance to heat and fire, you can directly support hot pans or pans. You have to be careful with oil stains that do not go away.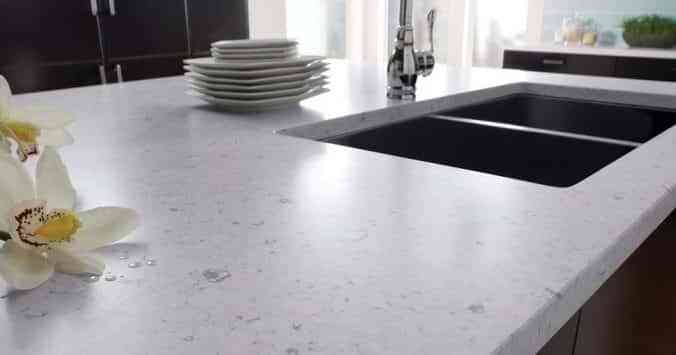 Compact quartz. It is a hard material, resistant to water and difficult to scratch. But nevertheless does not resist high temperatures very well, so you'll have to protect it from hot containers.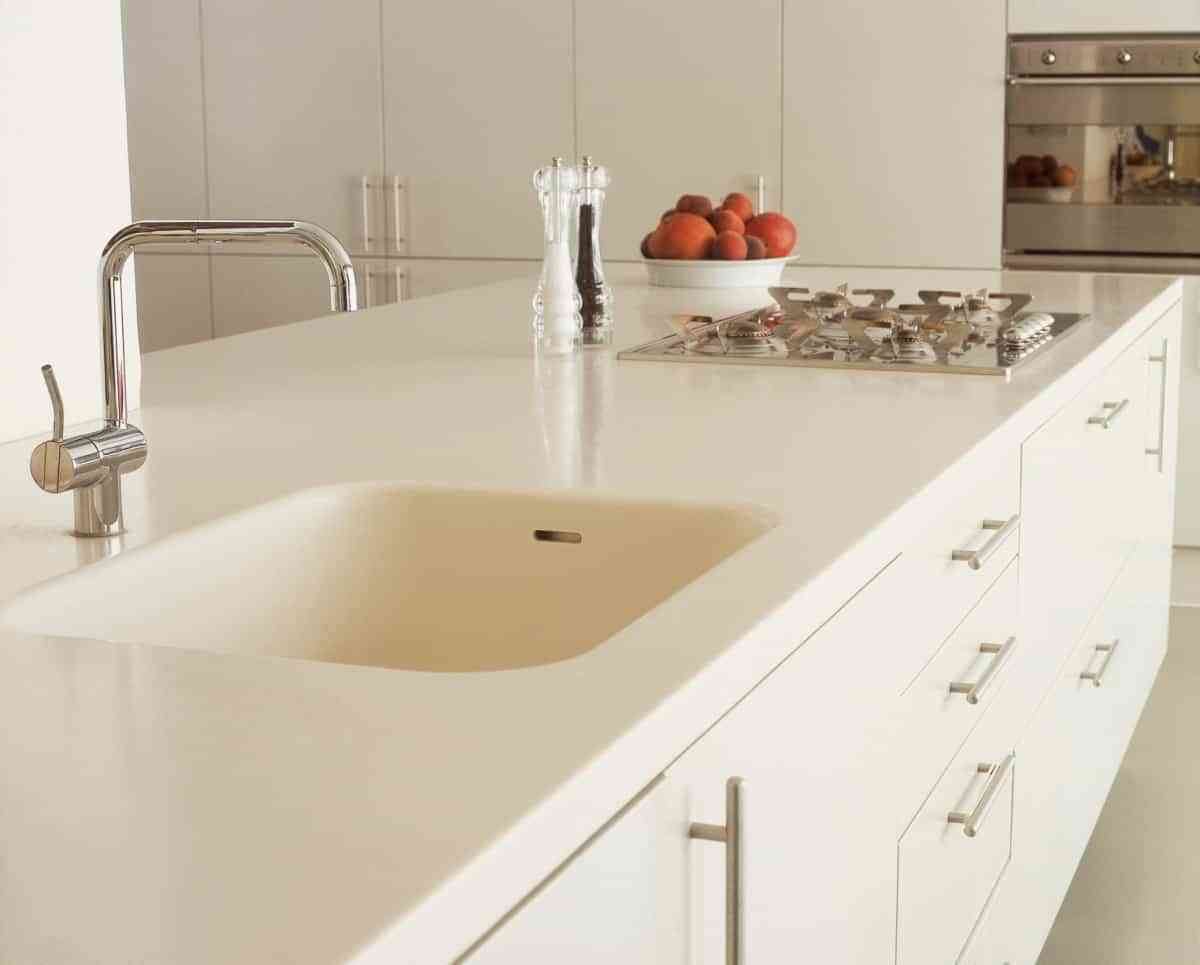 Corian. It is a synthetic material that is composed of a combination of acrylic resin (1 / 3) and aluminum hydroxide (2 / 3). It is characterized for being very resistant and thermoformable. It is used in kitchens, bathrooms, hospital equipment, furniture ... It is resistant to abrasion, is not porous so it can withstand stains well. It is sensitive to certain chemical elements such as solvents and acetone.
Stainless steel. This material is the best for countertops because of its great resistance to heat, water, stains and acids. It is also the most expensive.
How to distribute kitchen furniture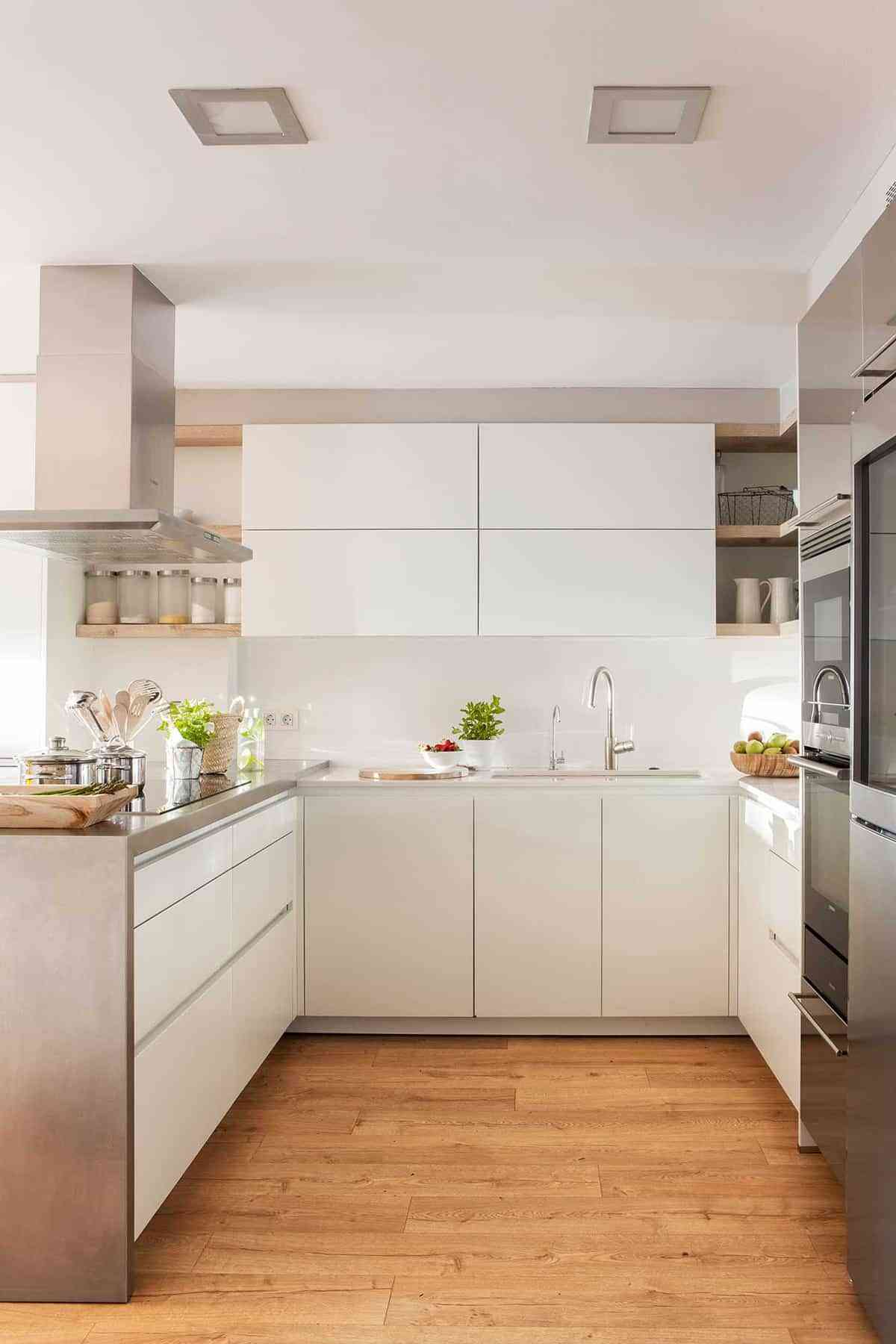 You must take into account some fundamental aspects when distributing kitchen furniture.
Work triangle. To be able to cook the cooking area more comfortably, the sink and storage work best if they form a triangle.
Se needs space in the sink area and cooking, to be able to work better.
The dishwasher is advisable to place it near the sink to rinse the dishes before putting them.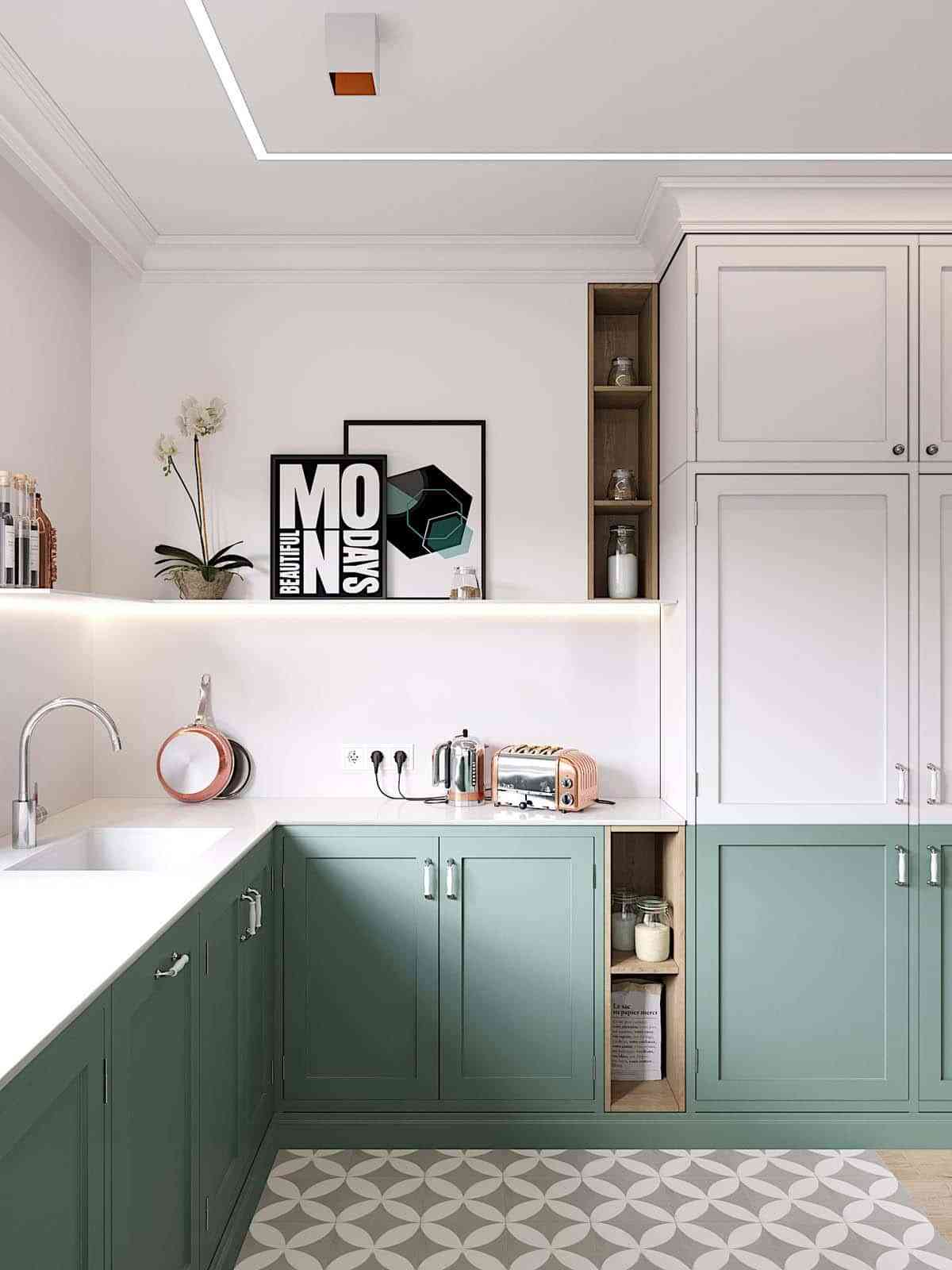 Reservations space for small appliancesIt's like the toaster, coffee maker, juicer ...
Organic waste is better to have near the cooking area.
The large drawers They have a large storage capacity.
Panelar appliances It is a good solution to integrate the kitchens open to the living room or dining room.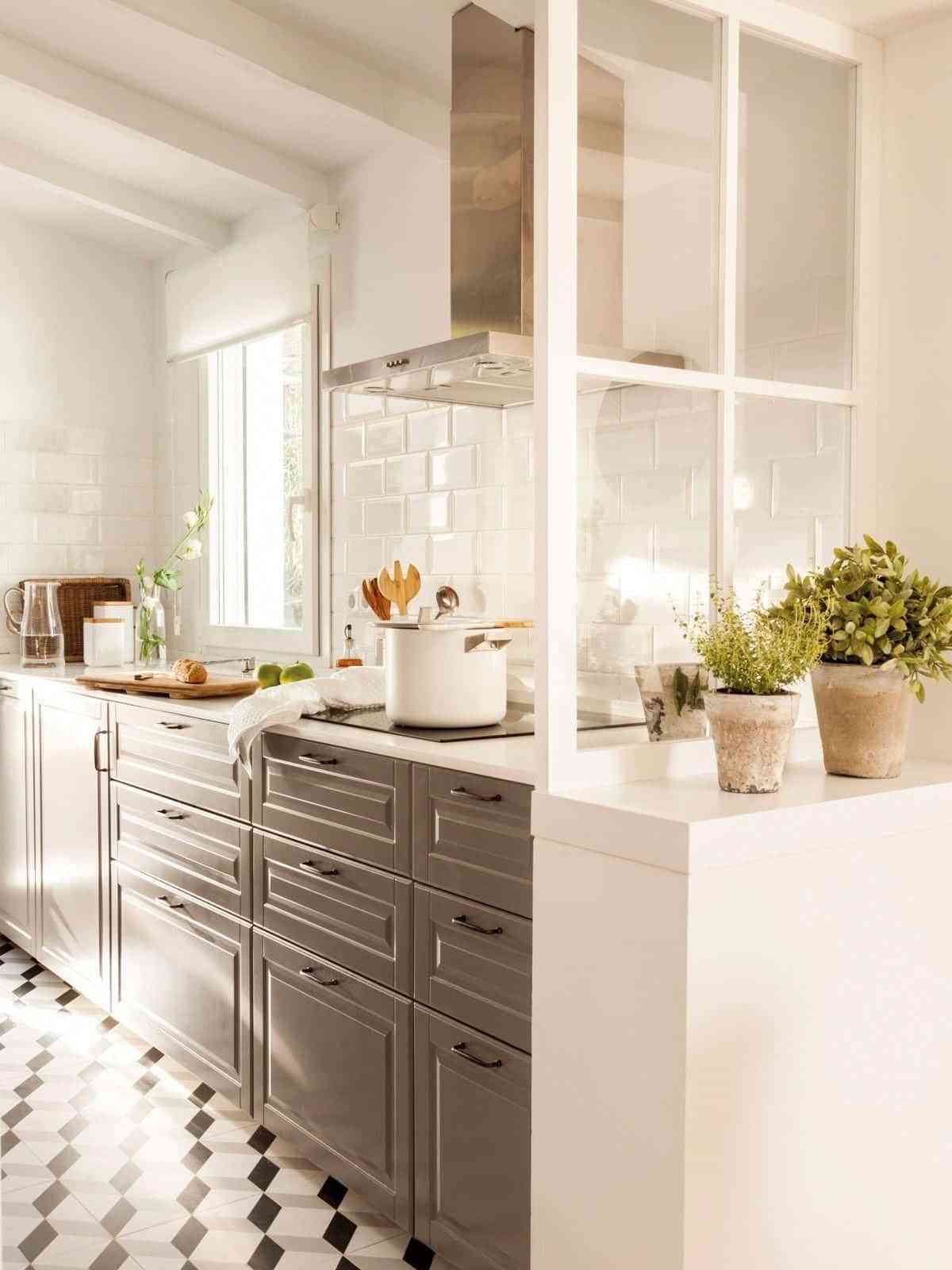 The panoramic extractor hoods or inclined fit well only if they are exempt. Encased between the tall furniture no longer so aesthetic.
You may be interested in reading: All the keys to a more cozy kitchen.
What do you think of these tips for choosing kitchen furniture? I hope they will help you to renew your kitchen.