Not everything is cutting edge and modern as far as decoration is concerned. There are other alternatives with more classic airs and elegant touches that use traditional materials and colors. This is the case of furniture covered with leather that gives the furniture more resistance at the same time that they make it a unique object.
Company Sun Moon 2002 was launched to create furniture of this type. They started with a small production of handicrafts in leather and wood and since then, the sales success has led them to a greater specialization and production.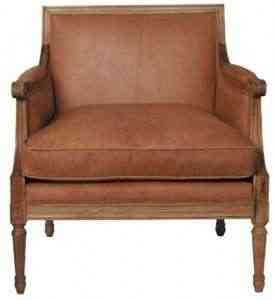 For the creation of these unique pieces they use woods and hides from South America using a production method committed to sustainable development. The techniques used are exclusively handcrafted and the materials of high quality to guarantee an excellent product. But everything said so far is not synonymous with quantity (speaking in monetary terms) since the prices are quite reasonable.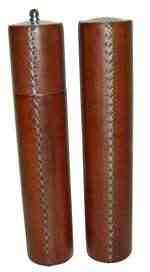 Chairs, armchairs, sofas, tables, dressers, even kitchen accessories such as the pepper we see in the picture. Any type of furniture is likely to become a luxury item for Sol & Luna.
Vía: Open Deco