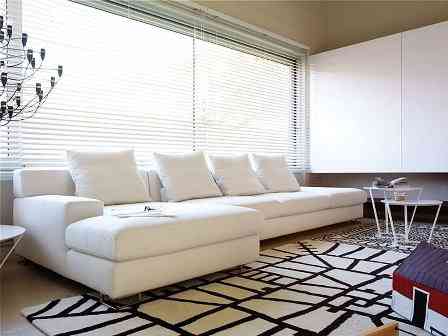 Many times we have changed the layout of the furniture in the room, in all possible ways, but it often happens that, in addition to not improving, it does not give us the desired comfort.
The correct placement of furniture in the room may seem a daunting task, but what is really needed is common sense and learning to look at the room in one way or another.
Think about the location of the door. If there are two doors in the living room, consider moving the seats so that you can move from one door to the other. If you only have one door, it is better to have easy access to the sofas, but leaving enough space around and behind them.
The placement of the main part of the furniture in the room is important. If your sofa is placed outside the wall, leave a minimum of two and a half meters to three meters of space so that it is possible to walk behind them. A slightly smaller space is necessary between the chairs and the sofa.
Consider the layout of the living room. If you have a long wall, you can place the sofa against the wall so that "traffic" flows around you.