As we discussed in the previous article, care and maintenance of our furniture it is an essential for the perfect state of the house. If you want to know some tips on cleaning of tiles, mud floors ... read on, this may interest you.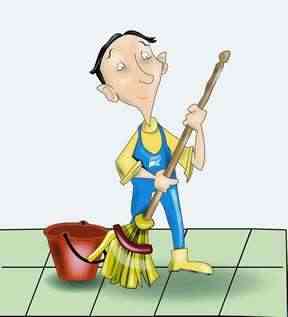 Many people have mud floors, for your usual cleaning, just water and neutral soap. Do not use too much soap and drain the water very well to clean it otherwise it will be stained.
If we have this type of floor and with the passage of time has obtained an opaque appearance, we can always add to the cleaning water, a little liquid wax. With this we will recover the natural brightness of the soil.
This type of floor we must nourish it regularly, otherwise they wear out a lot. To do this we can apply, with the help of a brush or roller, linseed oil.
For the Ceramic tiles remain as the first day, we will make a mixture consisting of three parts of alcohol, one of water and one of glass cleaner. We apply this mixture to the tiles and, to finish, dry them with a cloth; in this way they will have a brilliant finish.
The happy joints so white, shiny and new... we must take care of them, otherwise they will be transformed into completely black lines. To do this we will brush them well with vinegar or with bleach diluted in a little water.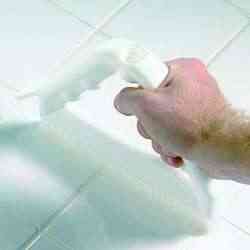 Mold accumulated in bathrooms with little ventilation, it appears in the most strategic places. To make it disappear we will apply white paint, anti-mildew.
The beautiful chandeliers, they require a thorough cleaning, since these are made up of a multitude of pieces.
To clean them easily we will use a rag, which does not leave lint, and a mixture of alcohol to burn and water in equal parts. Now we will pass the rag meticulously through the lamp, you will see what results. Let dry very well.