The characteristics of modern furniture propose some substantial changes in direct relation to the benefits that are classically conceived in pieces of daily use and extremely frequent, we refer to the polyfunctionality to which the new pieces are oriented, something that we only find within the elements high luxury furniture in the most classic concepts of decoration, today frequent almost indispensable.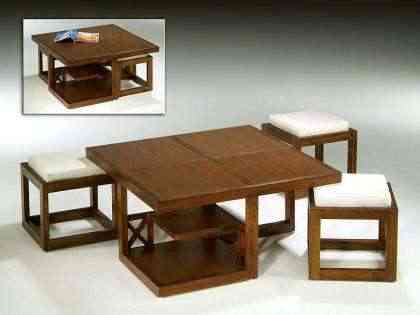 Necessity generated by the sparse spaces and the reduced investment where, far from showing the extreme luxury and overvaluing the piece by the artisan or artist who made it, its real cost is centralized in the increasingly limited materials produced by the finite resource, as in the case of fine woods, passing to a functional and aesthetic flat that quotes it.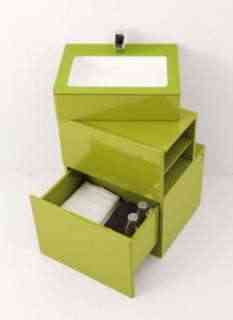 Framed in This need and characteristic we will highlight some pieces of avant-garde and multifunctional character that we consider relevant for its performance and creative proposal transforming our spaces.
Flou is an Italian brand that ideals with the polyfunctional in a very simple way but in its simplicity lies a remarkable potential, in this case it is a practice bed which takes advantage of all the space it occupies to store, its secret lies in how easy it is to reach these elements because it has an ideal hinged hinges for people who admire simplicity and elegance.
Diotti he thought of the practical storage concepts but instead of finding it on a bed, it is done in very elegant furniture for plasma TVs, it has a support where it safely retains our TV, and hides a large amount ofspace efficiently and decoratively.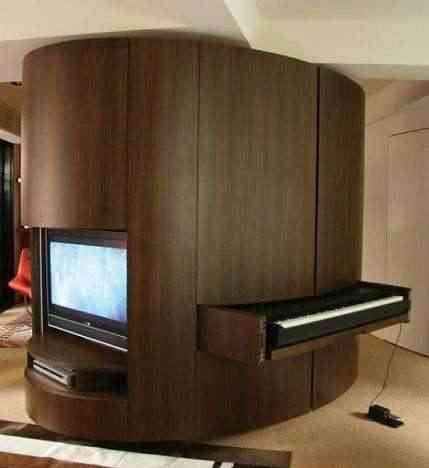 Johnny Wong and Miho Hirabayashi of FAK3 He did not focus precisely on the simplicity of his product, but without a doubt, I believe a remarkable piece that bears an admirable beauty. 360, this attractive modular piece is office, music studio, TV furniture, mini bar, and has a built-in Dolby sound system, which adds to a large storage space and the possibility of including a fish tank on its side.