... we know that, on the one hand, it is better for the little baby to sleep alone, to get used to the coming years ... but the ties that are established the first months They are paramount and ... it's so cute! And if you need anything? and us in another room, so far ...
Although we propose that our little one sleep in the crib of his own room ... we already know each other! In the end, simply, he is always by our side ... in our bedroom next to his "mommy"
From this concept, maternal union, is born Culla Belly. The singular mini crib It is characterized by its high security; the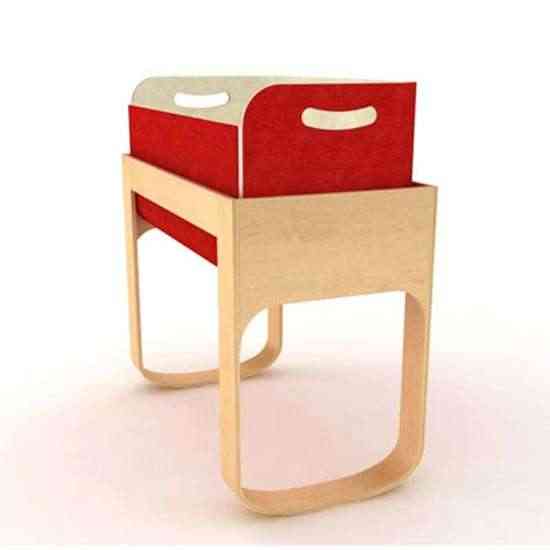 little crib is designed for located right on the side of the bed of the parents of the baby.
The inventors and designers of the great Culla Belly it's the Italians Manuela Busetti and Andra Garuti. Both were looking do not break "that" link, so important between mother and baby, during the first months of life.
Ya it is not necessary to get up Until the crib of the little one, now the crib is in our own bed! Culla Belly can be completely attached to the bed of parents, staying up to it. With Culla Belly the mother will be able to offer her little one all the protección what he needs, especially in his first months.
But this is not all, the Culla Belly It also has a stand independent; if at some time or past time you think it is better change the crib of place, with this wooden support can be located where you wish. The lower part of the support itself is rounded so that, in this way, rock our baby while we sing the lullabies that bring us so many memories.
Culla Belly It is a good choice What do you say??