I have already been removed, again, my cushion ...! and is that living at home with more than one person is what you have. When we sit on the sofa to read, watch the "tele" or just lie down, the people who suffer backaches or neck, we need a cushion... and if it can be soft and fluffy to reduce the pain a bit ... better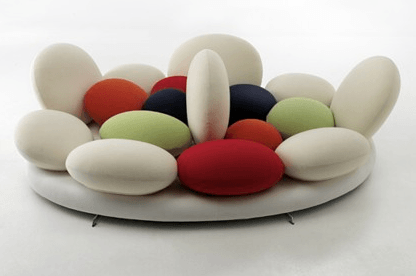 For people who suffer from low back pain, neck pain, waist pain or simply because of it, the Tantisassi sofa, the great Matteo Thun, is undoubtedly one of the best reliefs thanks to its numerous and colorful cushions.
As if from a "Box" of candies it was, Matteo Thun presents us the Tantisassi sofa! With bright and attractive colors, this sofa represents the comfort in all its splendor.
The great Matteo Thun, synonym of comfort, invites us to sit on this magnificent sofa and appreciate what is the true tranquility. There are many different models, but this one that I bring you today is made in Two versions.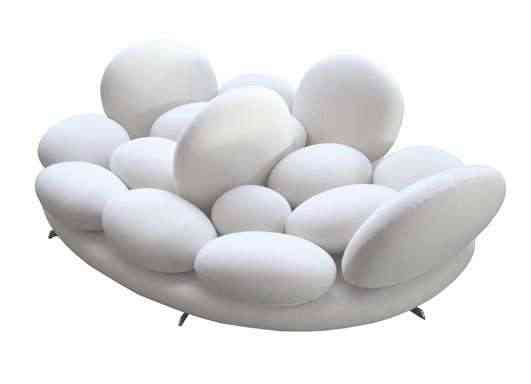 One of these versions is made in the purest of whites; The couch Tantisassi It is offered completely in a sober and elegant color. For more relaxed spaces, it offers freshness and elegance.
The other version is more colorful. For sophisticated and original spaces, the sofa Tantisassi he presents us with cushions in the most vivid colors of red, orange, green, white, yellow ... etc. Being its base of a sand color.
La versatility de Tantisassi comes from the multiple cushions that decorate it; since in its previous version it did not bring them. Thanks to them and their different sizes are perfect to locate them in the area of ​​the body that hurts the most. Are Made of polyurethane foam y covered with elastic wool and removable;
The set is framed in chromed steel. And it's very easy cleaning! Let yourself be tempted by Tantisassi... he does know what we like.