Today's kitchens are no longer what they were, I mean, they are better than the previous ones, they are more complete, obviously more modern, with technologies that make the task or the pleasure of cooking easier and they also try to be respectful with environment.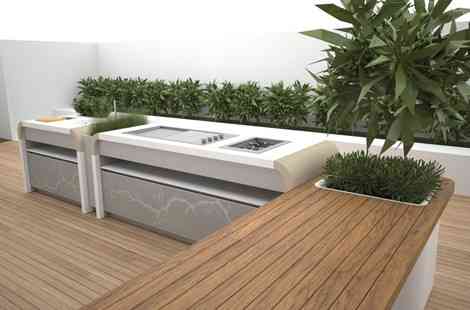 They can be both indoor and outdoor, because those who have the privilege of having a large terrace or patio can enjoy a meal outdoors in spring or summer, and even cook outside. It is not a fully equipped kitchen, with lower and upper furniture line, but the kitchen Electrolux Outdoor Kitchen It has everything you need to make a delicious meal.
It's a landscaper design Jamie Durie and is designed with organic shapes and a palette of neutral colors inspired by the outside, so that it is integrated into a natural environment.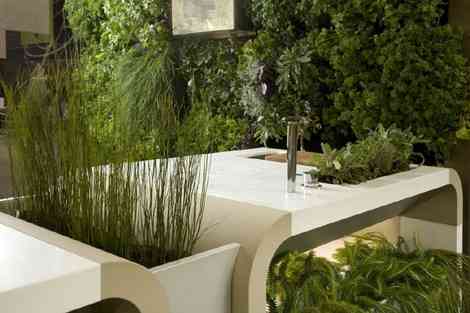 It has a fully integrated burner and plate, as well as an area for garbage that remains hidden until we use it. All this is dotted with natural plants and also details of trees sculpted in its structure that give it a more natural look.
The soft and natural colors are complemented by touches of wood of natural color, and in addition to a complete worktop made of wood.
In addition, to complete this ode to the environment the kitchen has been made with sustainable materials. It will be a pleasure to cook in it.
Further information: Electrolux
Vía: Trendir