Although there is still a lot left for Christmas, collecting ideas never hurts. This time we talked about a Christmas tree special! On this date we love doing crafts for the decoration of our homes ... among all the activities we dedicate ourselves to making our own Christmas tree.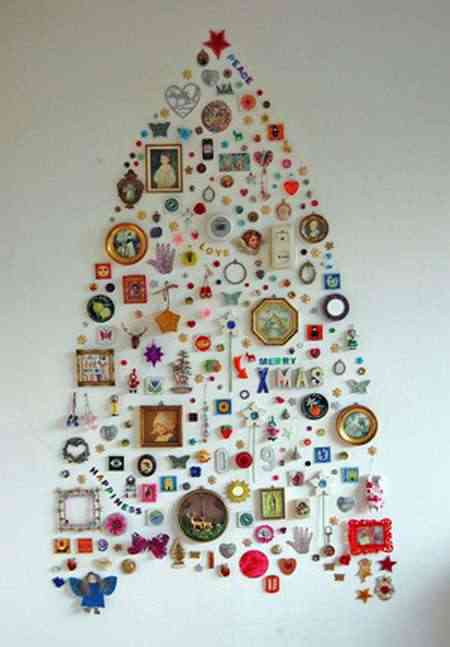 On this occasion we see a fairly contemporary tree, which thanks to its attractive finish we can enjoy one of the best decorations for next Christmas.
To do it, it is enough to obtain important articles, objects and memories that have a special meaning for us. All these things will help us to build our beautiful Christmas tree.
This tree is made up of photos, gifts, letters and all kinds of memories of our daily life. In it we will find part of a life, of relatives and beautiful articles that make up this splendid Christmas tree.
Things can be adhered directly to the wall and thus shape our tree. If you want to do it in another way, just cut a base of eva rubber, cork or cardboard and paste all the items you want ... But, also, if you do not want to put any base, but not paste it on the wall, we can always hang them with small hooks.
The most important is to shape the tree and then add the ornaments ... by the way remember to locate the star in the area above!