To keep our bathroom in perfect order, the secret lies in the use of auxiliary items and accessories that will make our lives much easier.
If you do not have too many square meters and the cupboards you have in your home are already occupied, you can always take advantage of the height of the walls and corners; in them we can locate custom cabinets or shelves.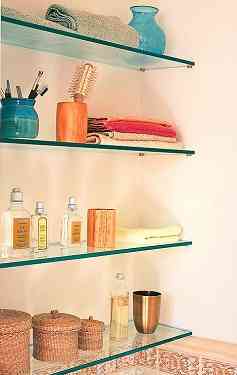 A good space to take advantage of will also be above the toilet, behind the door or in the area next to the bathtub. In these places we can strategically locate a wardrobe or a small shelf. We can also put some shelves in the corners and on each side of the mirror.
The methacrylate boxes will be the best solution for makeup products and utensils. These boxes can be placed inside the drawers or on the counter top of the sink.
If you need auxiliary mirrors we can always select those that have a small closet in the back area. Look for decorative and functional furniture and versatile accessories.
They are very practical towel racks that have double function, one to hang the towel that you have in use and another bar for those that are clean. If you want the minimum space to occupy you, stick it to the wall.
Other accessories that will help you organize the bathroom will be the trolleys, the drawers, the sidewalks ... choose the accessory that best suits your organizational needs ...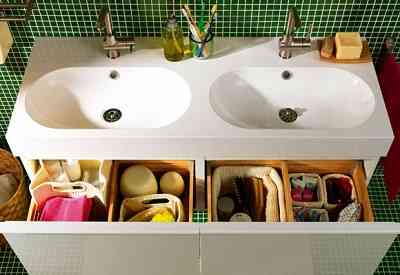 The baskets, large or small, are a good resource. Practical and functional for small towels, rolls of paper, soaps, gums, brushes and combs ... etc.
Finally, trays and glass jars will give a lot of play and will provide an ideal touch for cupboards whose doors are glass or narrow shelves.