Many people have the business at home, a small company, an office, a workshop ... this is a space that we can decorate in different ways to the other sections of our home. How? In today's article we discussed one more option to take into account to paper your work area in just a few steps and with little money.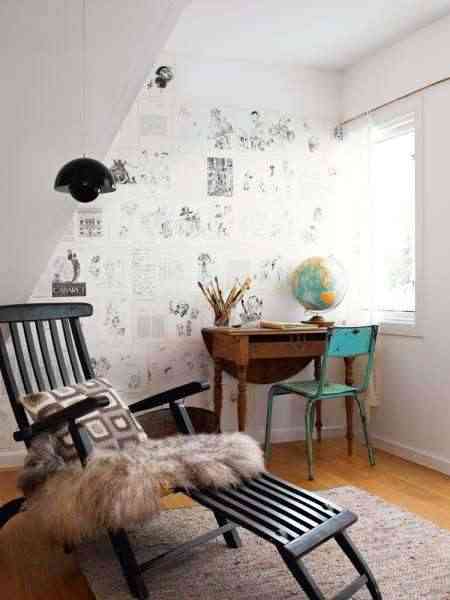 The materials what we will need for this activity, will be the following:
Remains of wallpaper you have at home

Ruler.

Metro.

Scissors.

Cutter

Roller.

Cola for wallpaper.

Glue in spray.
First we will measure the wall or area that we want to paper. We will have to measure both width and length. In this way we will know the amount of paper strips that we are going to use.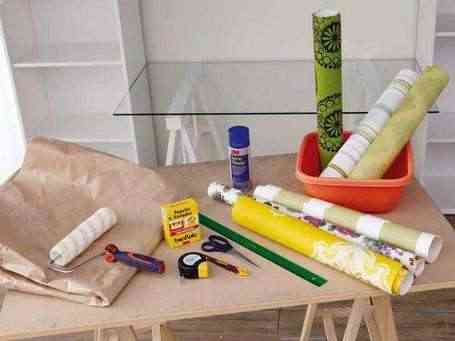 Now we will cut a strip of paper with the desired measurements, if we have an image we will have to take into account well the measures for this case.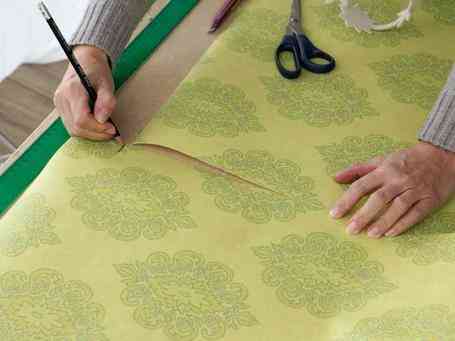 Now we extend the tail with the help of the knee, we will extend it well in the area behind the paper; we must distribute the tail well.
Now we will stick the paper strip starting at the top, the same and letting the rest fall carefully.
With a small brush we can help to smooth the paper and to be well stuck without air bubbles. We will let dry.
In the case of having a small corner with a library or bookstore we will measure perfectly the width and height of the same ones and these measurements will take them to the paper. We cut as indicated and we will do the same procedure of gluing but now, instead of glue, we will use glue in spray indicated for wood.
We must be careful with this type of glue because if we make mistakes, rectifying will not be easy. We will repeat this operation to paper all the space we want.