Neo Deko is one of those webs that you fall in love with at first sight. With a simple glance of its initial page you can already see the variety of products offered and infatuated with any of them. Then you start to delve into the content and want to buy everything!
In it you can find from adhesives of all kinds up Switches, Via Tables o lamps. The stickers are vinyl and PVC, with colorful motifs, flowers, prints, children, etc ... that you can put on the walls of any room to give a different dimension to your home. They also have stikers for the laptop, with possibilities to adjust to each size, and with original designs that will wear your color PC.
One of its maxims is the personalized treatment of the clients and for that what better than to make products in its image and likeness. Most can be customized with photographs or drawings sent by customers. Wall or laptop stickers, pictures, posters and even light switches. The latter is possible thanks to a high-tech technique, mixing colored powder with a laser application, and resulting in a perfect finish.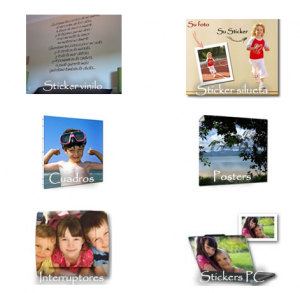 Among his novelties is also something that will delight the little ones: Slate stickers. You can stick them anywhere for the kids to make their drawings and thus avoid painting on the walls (something they love).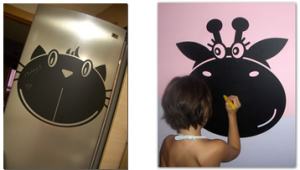 I am already placing my order: a cow board, a stiker for the laptop, a carpet, an outlet with my photo ....
More information: Neo Deko