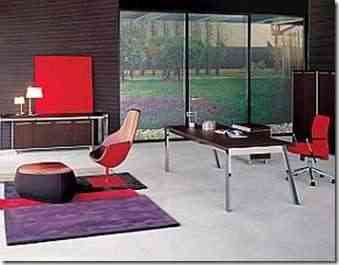 This time we offer a series of ideas and tips to prepare your workspace, so that these encastren perfectly with the other environments of our house and we can achieve maximum levels of performance, based on comfort, both physical as mental that we should have.
The Home Office furniture has recently experienced a revolution. It is the very evolution of society and the labor market that dictated a greater humanization of the work environment and, above all, of the work at home environment.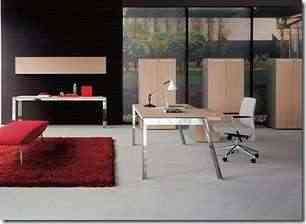 If the border between work in the office and the work we produce from home is increasingly tenuous, our demands regarding everything that has to do with this type of furniture are also different.
Hence, the materials, shapes and relatively monotonous colors of the past, are leaving their place for new collections of Home Office, with much more forms
I give you materials, forms and relatively monotonous cores of a recent past to give rise to new home office collections with more eclectic and personalized forms, with vibrant colors and appeals that stimulate our mind and body to work better.
This change turned the Home Office category into an admirable new world of interior design in decoration, having decorators specialized in this type of space that has its particular peculiarities worth the redundancies.
From this fact, collections of office furniture were born with much more daring colors and patterns. The white and black or red smooth are present in this collection, but also models of desks, shelves and auxiliary striped, which are a good choice, since it is properly integrated with the rest of the furniture and decoration.
Integration is the word of order. Create link elements between the office furniture and the decoration environments that exist in the rest of your house. We do not want you to transform your home office into an island completely amputated from the rest of your home.
Bet on mobility. The systems with wheels applied to small furniture support and chairs will give the extra mobility that your Home Office needs.
Choose lighting models with a contemporary image. If you are a fan of work or really have the need to work many hours at home, choose a lighting model with LED, which besides being an energy saving, contributes to the sustainable development of the planet and aesthetic effects are noteworthy.