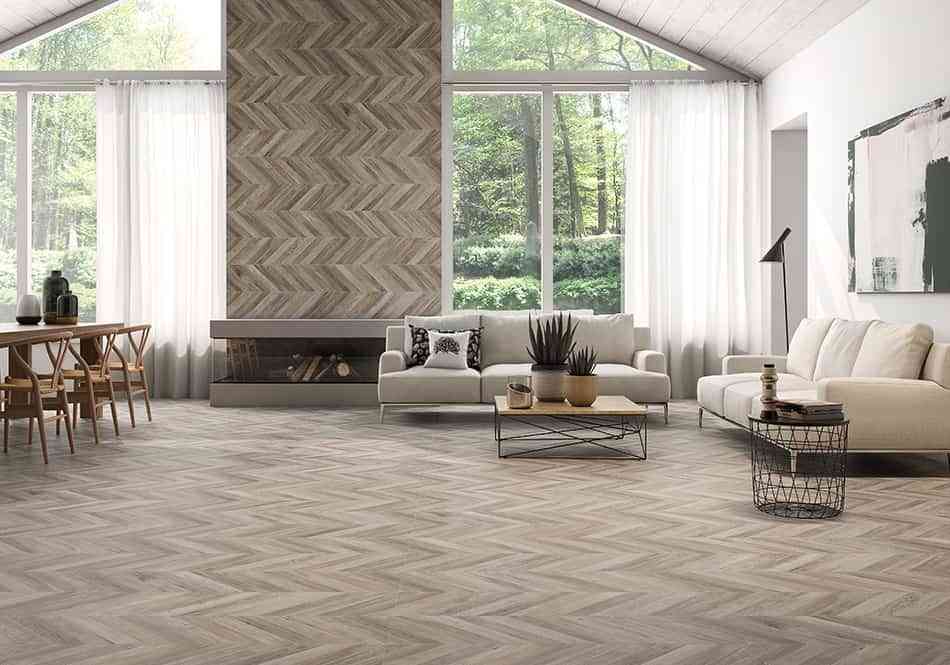 Autumn is around the corner. It comes with force to bring us a change: light, colors and flavors. And it also brings us new trends and ideas in decoration, including original keys in materials. Let yourself fall in love with the new ceramics for autumn.
The year is passing and, with it, the seasons. And although there are some decorative elements that change more than others, the passage from summer to autumn is felt in our house. Colors change, and so do materials. So if you are planning a reform of some of the spaces in your home, read on. It interests you to know what can you choose as for ceramics for autumn.
It is true that when you have to decide on one or another type of wall or floor covering, you should not get carried away by the season of the year in which you are. These decisions are made in the long term and for the entire year. However, pottery for autumn has some special characteristics. Choose them if you like them at this time and with a view to the future.
Ceramics for autumn and for the whole year
If there is one thing that we can highlight from the new pottery proposals for the autumn, it is precisely that we will love them during the rest of the seasons as well. They are versatile and very adaptable to all styles and times. And that is a golden point in his favor.
As you go deeper into the repertoire of ideas and new trends that I am going to present to you today, you will realize that They do not have an expiration date. Which are perfect for now, but also for the winter that will come. And next spring, and even next summer.
This feature is very praiseworthy, due to the element we are talking about. The coating of floors or walls is not something that we change every year, and we have to choose accordingly.
Neutral, sober and soft colors
The universe of color It is one of the things that changes the most with the seasons, as far as decoration is concerned. And, while it is true that we can renew the cushions of the sofa facing the summer (or autumn), The same will not happen with the ceramics of our floors.
That is why, instead of choosing intense and striking colors typical of summer, ceramics for autumn propose us neutral and soft tones, in the range of browns and earths. They are much easier to combine and more suitable whatever the season of the year.
Bet on the green
Among the collection of new keys brought by ceramics for autumn, there is one that I would like to highlight, and it has to do with color. If the browns are on the rise, There is a color that comes to mark a trend: green.
We like it in all its ranges and versions, lighter and darker. From the soft green water and mint, to the green bottle, through the emerald tones. All have a place in the panorama of the current ceramics. And they all show off a strong character, very personal, capable of giving any environment a great decorative power.
In addition, green is a color that is present in the natural world, and that combines a thousand wonders with brown, raw, earth that are dominating the trends.
Of natural inspiration
The plots and textures of nature they are one of the keys that wants to show us the ceramics for the autumn. And, although this inspiration in the natural world is not new, it does continue to be one of the keys when choosing ceramic materials.
Notable Finishes with wood effect or natural fibers, as well as the wefts and textures that imitate these materials. They are especially sought for floors, especially in large spaces such as living rooms or kitchens.
Do you want a trick to get it right? Choose ceramic designs that show shades of different shades for floors and you will be able to give the stay more dynamism and relevance.
And for the walls? Successful sophisticated schemes triumph
One of the trends that is coming this strong this fall is to choose spectacular designs for the walls, with raised textures and textures, with geometric patterns or with combinations of tones and glitters. Ideas far removed from smooth and simple surfaces.
To give unity and reduce the decorative power of these designs, you can opt for sober color ranges, in the line of browns and earth tones of which I spoke before.
Marble effect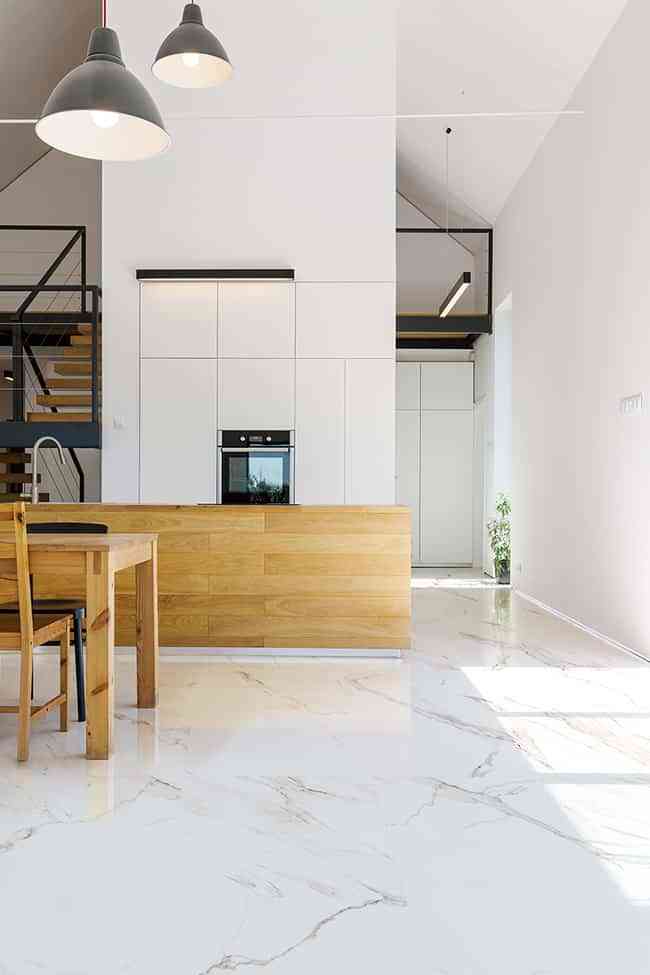 And for all those who are in another wave and prefer polished ceramics and smooth and smooth textures, I'm left with this idea that I love. It's about choosing a ceramic for the autumn that imitates the marble.
The marble It is on the rise. It is a natural and elegant material that triumphs wherever you put them. In walls and floors, in furniture, in kitchen or bathroom countertops, etc.
Well, choose a beautiful ceramic that recreates its appearance and its veins, It can be a great option for the fall and for the rest of the year. Do not you think?