Dear friends, who does not like clouds? From the ground they look like spongy clouds of sugar or soft pieces of cotton ... would not you like to have one at home? Today in decor we would like to talk about very special clouds.
We all know there are different types of clouds, well this time they have been inspired by the nimbos to make clouds and thus complement the interior decoration.
Nimbus I and Nimbus II, are proposals for Berndnaut Smilde... and although you think it could be a vinyl or any decorative accessory ... make no mistake, Nimbus is a cloud.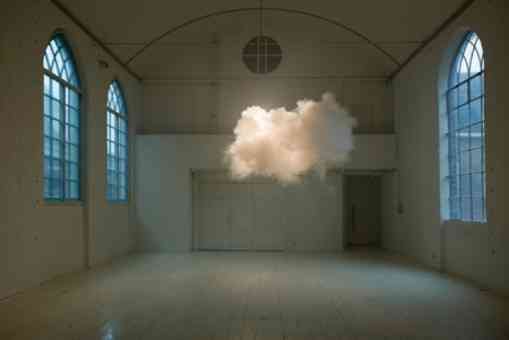 If we also decorate with beautiful flowers, why not decorate with clouds? If you are an inveterate lover of the same, surely you will love Nimbus.
But you will wonder what Nimbus exactly is and how we will manage to have a cloud in the room we want ... well Mimbus is a creation and installation of Berndnaut Smilde. This incredible man has created a cloud in a completely empty room.
Berndnaut is a great artist and decided to create a beautiful cloud, especially for the Probe gallery. There are several interpretations that can be given to the work, the artist varies between melancholy and absurdity.
It is not common to have a cloud in the room, but when we can we will be ecstatic. At the moment it could only be done in large places, for example in some shopping centers ... as a method of attracting the public is impressive.
Now there are two models of these clouds, we will not know if there will be more .. hopefully one day we can generate some little ones for our homes, as decoration is very, very curious!