In summer it is the perfect time to renew the decoration of the house and give it a fresh and summery air. Ikea offers us a great variety of novelties for this summer and give the welcome to light-filled days fun and joy.
Ikea news: SOMMAR 2019
The summer months are to go out, sunbathe and have fun with friends and family. For this holiday Ikea you propose a vibrant, happy and colorful series SOMAR 2019, with ingenious and fun products to live your best summer.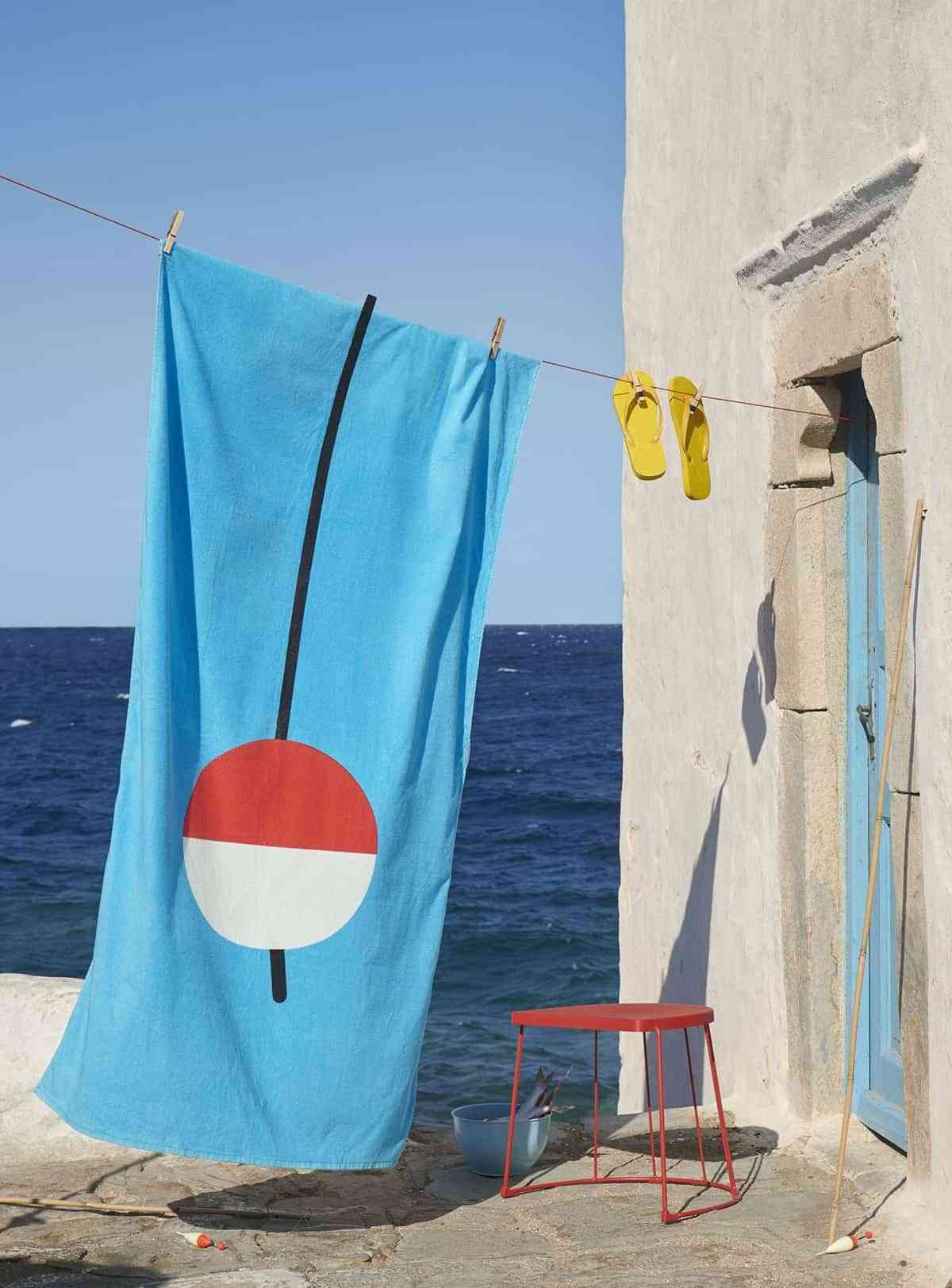 Plush towel in bright blue. It has the measures (100 x 180 cm) perfect to be able to dry after a refreshing bath and lie down to sunbathe.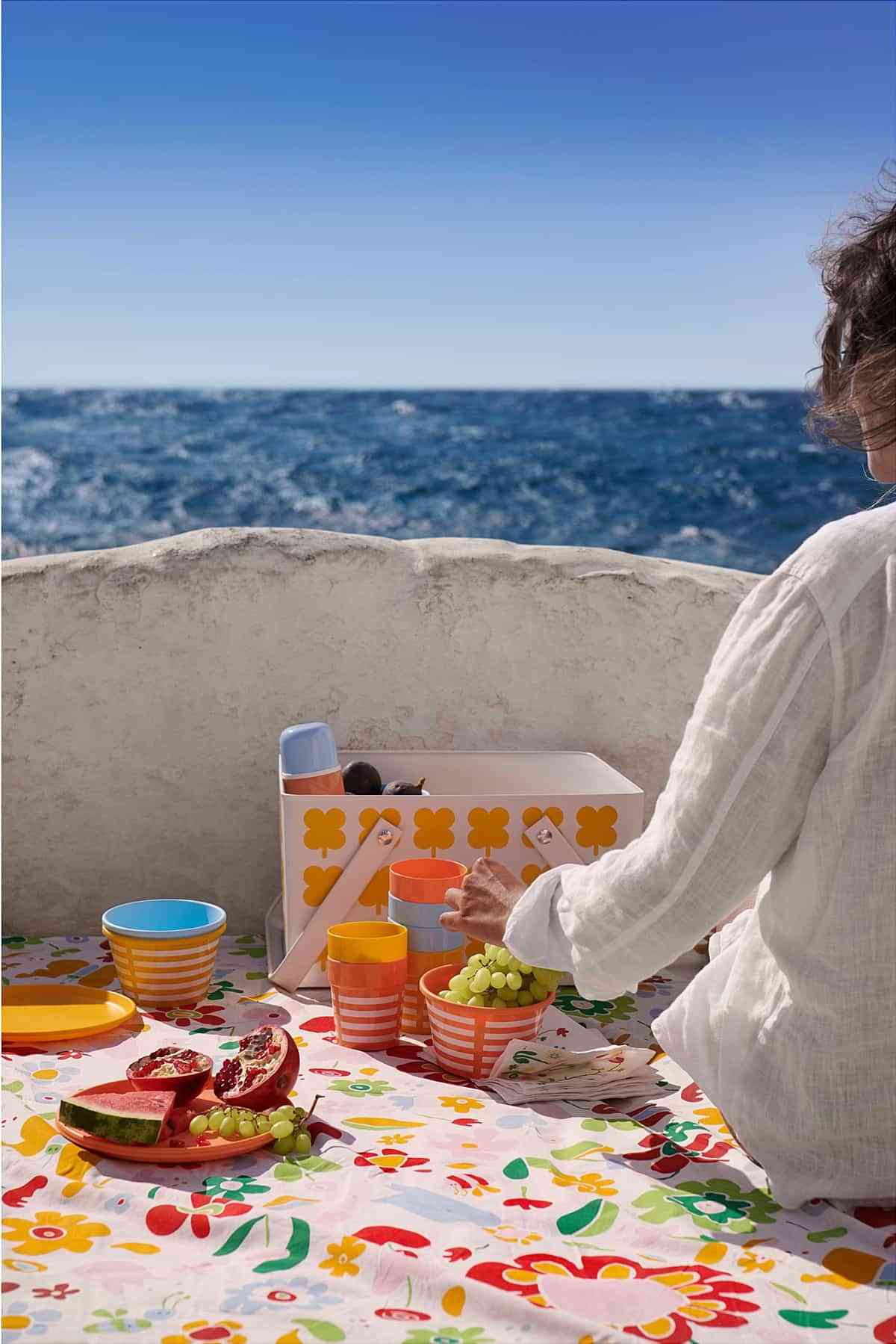 The Swedish decoration giant proposes you have a picnic first thing in the morning, to start the day in a healthy and relaxed way. You can find in this precious collection retro aesthetic baskets with cheerful colors.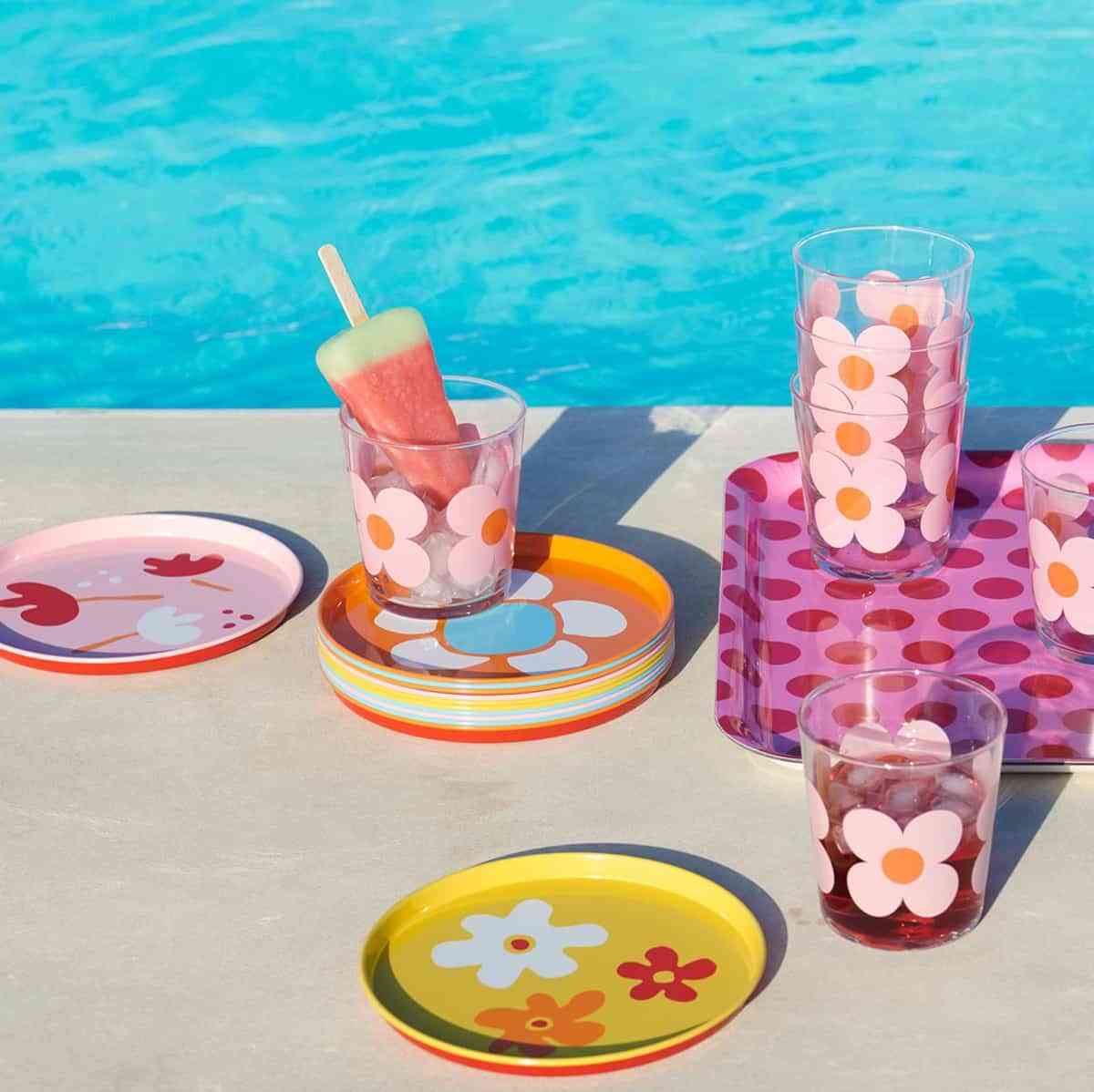 Look how nice and fun these are glasses and plates of the series SOMMAR 2019! Ideal to eat something light next to the pool.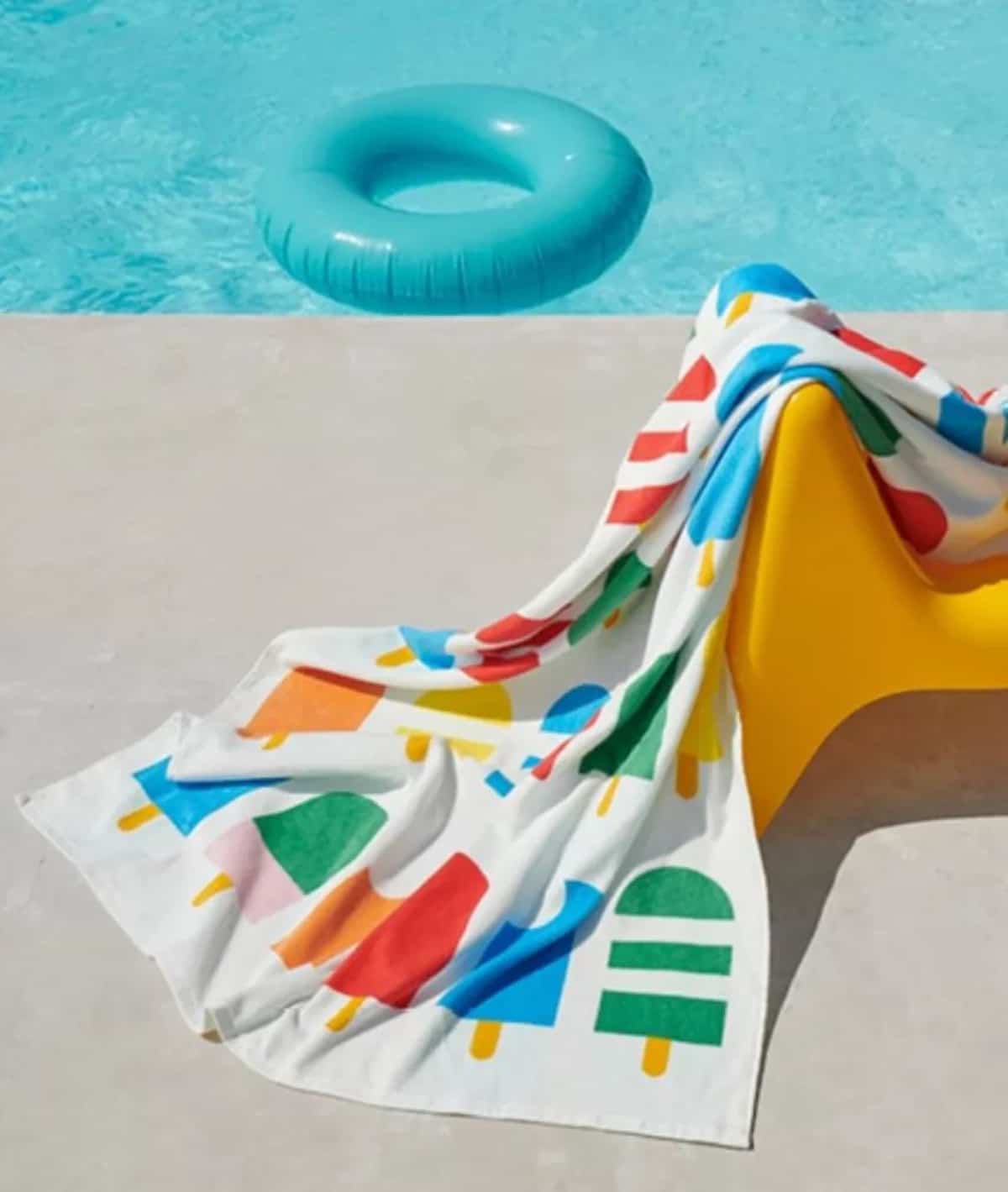 Original beach towel with white background and cheerful colors. It is very absorbent plush and soft touch. Its measurements are: 100 x 180 cm.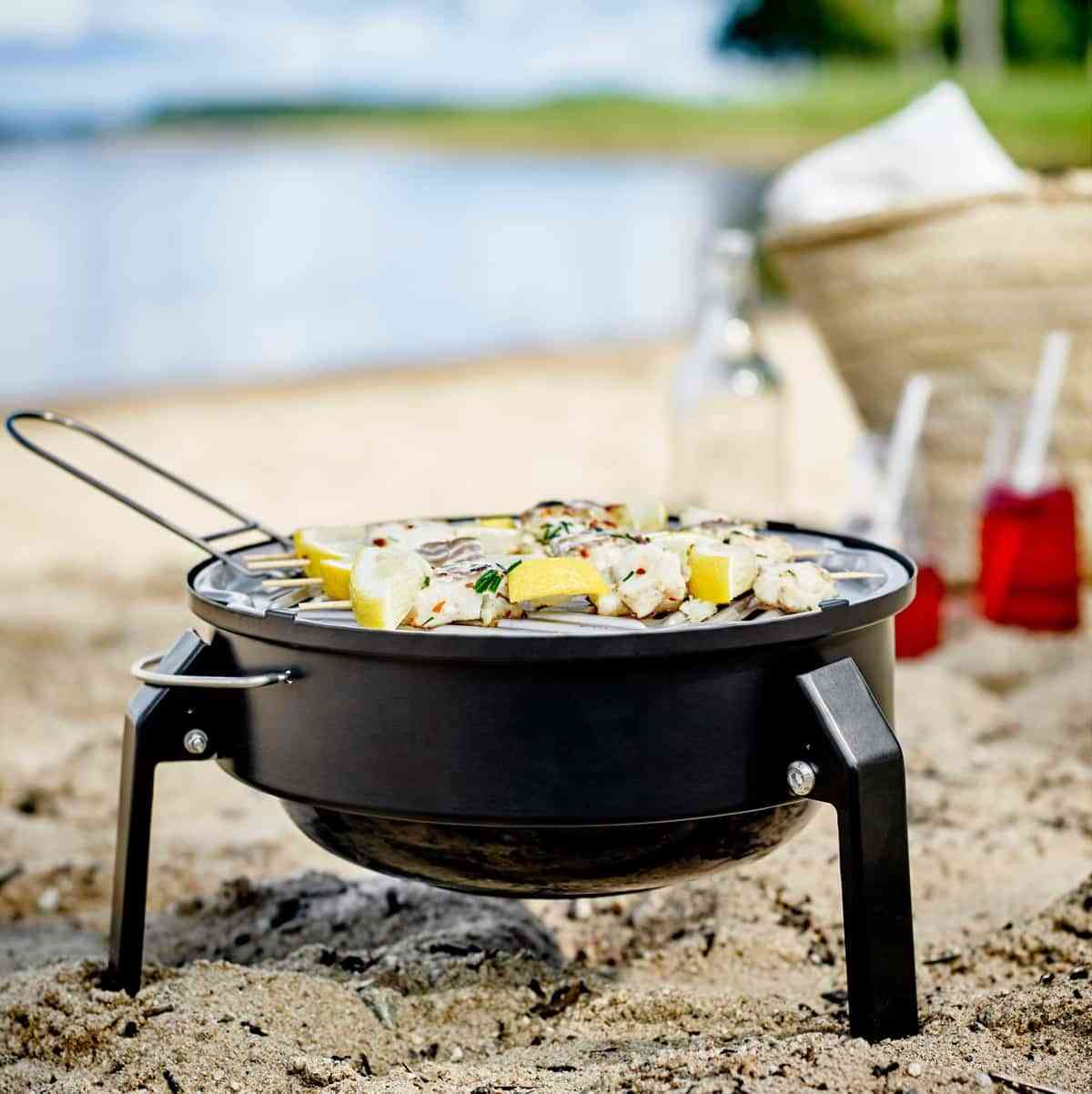 KORPÖN Portable charcoal barbecue in black You can take it to the beach, to the campsite. It is foldable so it is very useful to manage and move since it occupies very little space. It is perfect for cooking and roasting small foods (fish, vegetables, etc.). Its holes allow the air to circulate, increasing the temperature and reducing the cooking time. Only suitable for outdoor spaces. The cooking zone has a diameter of 28 cm.
Lighting in outdoor spaces
To create a ambient lightingl for summer nights bet on these beautiful lanterns for candles big or small. The flame is protected by glass and by metal. This model can be hung or supported on any surface. It is suitable for both indoor and outdoor spaces.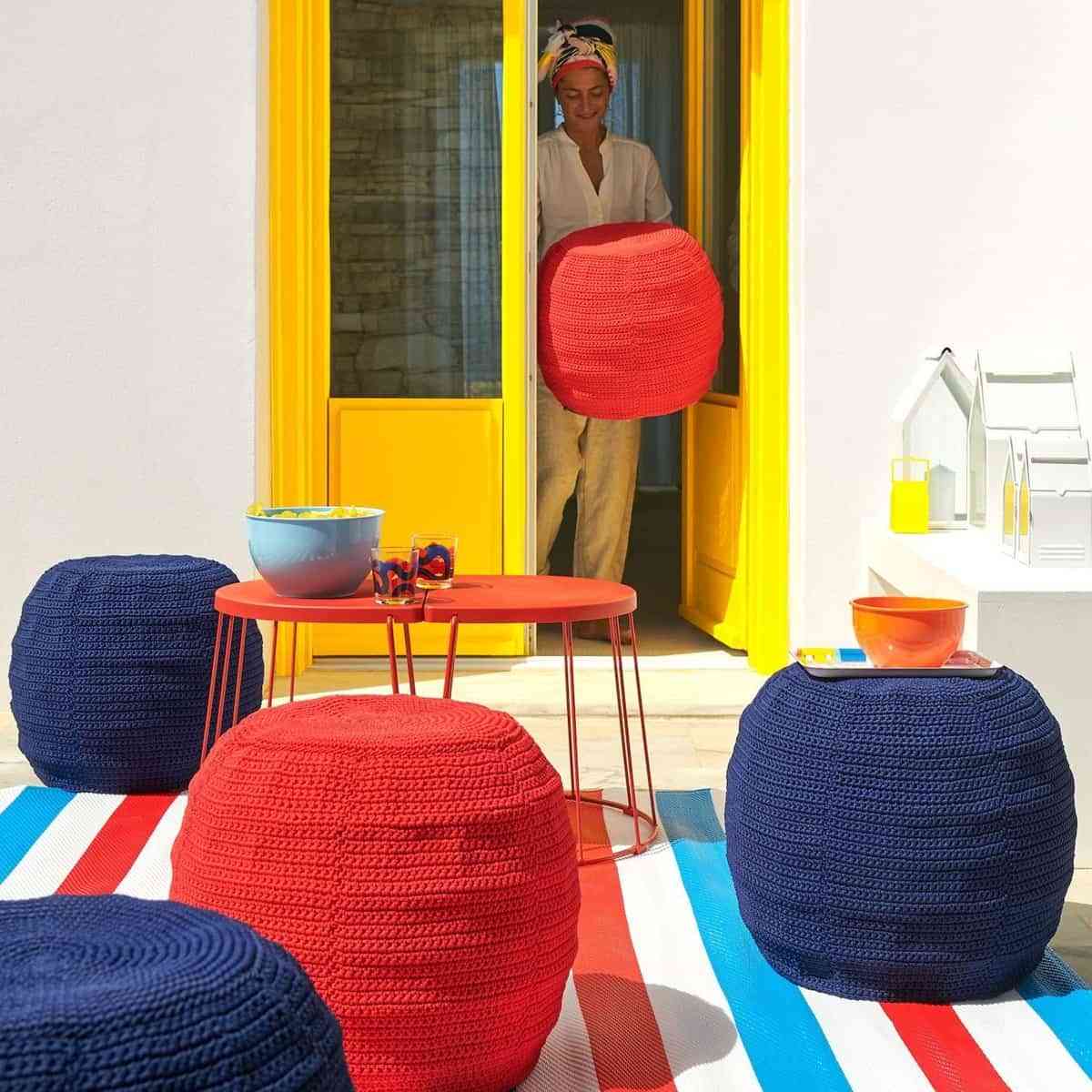 Fantastic carpet Series SOMMAR 2019.
Puffs in red and navy blue Series OTTERÖN.
Exterior space decoration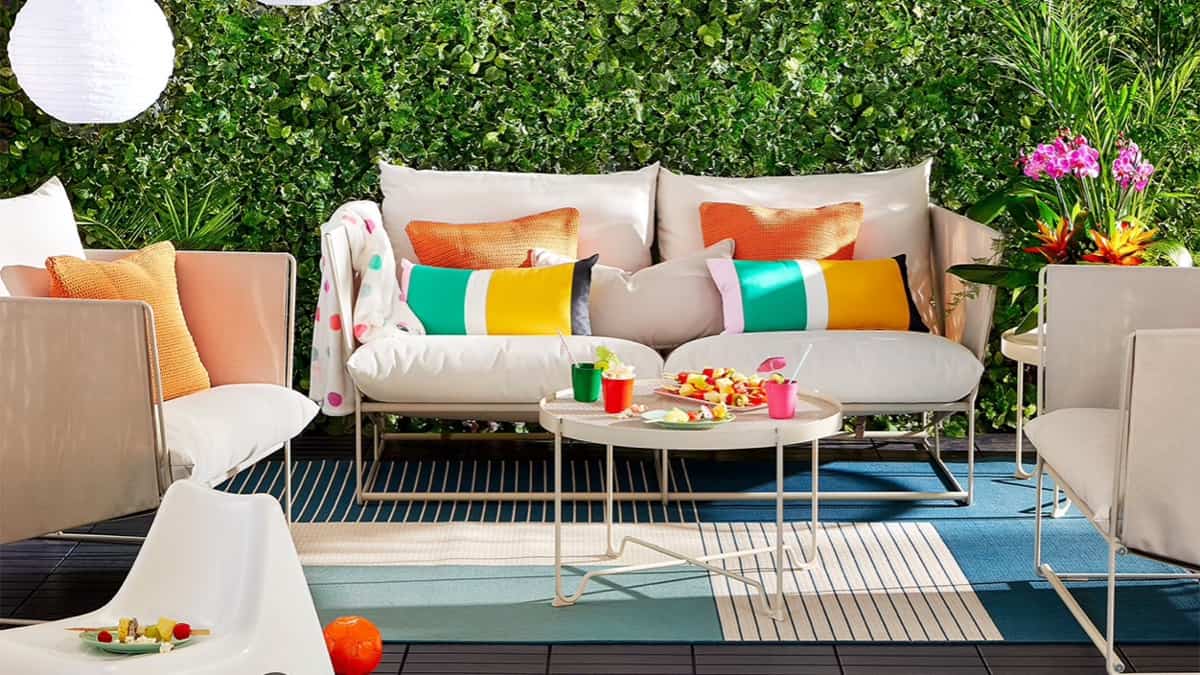 These days are for denjoy the outdoors, to invite your friends and family to a barbecue or to relax on the terrace or garden. Ikea offers you products that you can use both inside your home and on the terrace or garden.
Among the novelties of the Swedish firm we find a LED garlands of SOLVINDEN series. We must also highlight the solar table lamp also from the same series.
Another of Ikea's novelties for this 2019 summer are the cushion covers: stripes of cheerful colors or with summer prints of the series SOMMAR 2019. They are great for sunbathing or taking a nap after lunch.
Outdoor furniture and accessories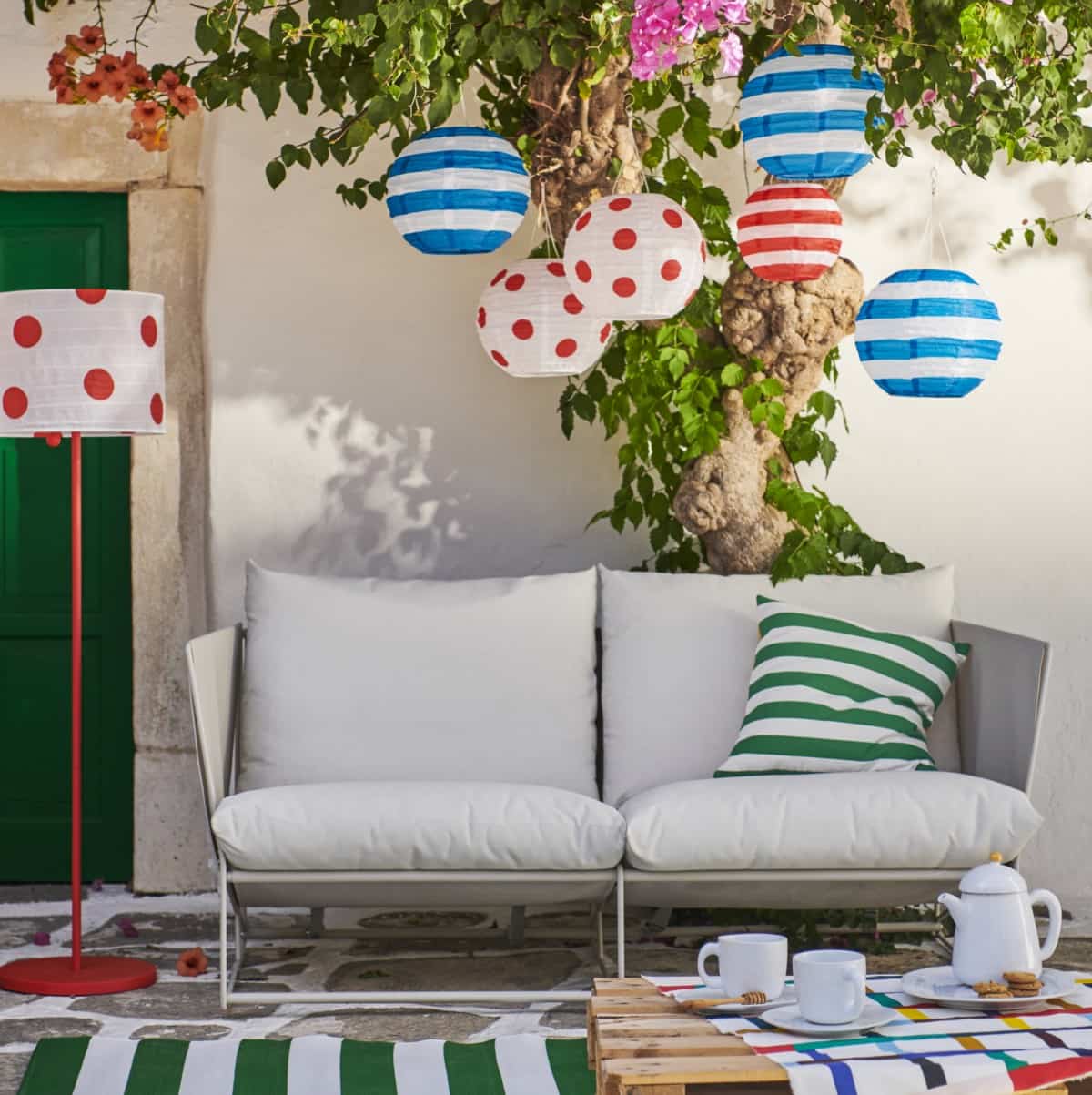 El HAVSTEN sofa you can move it easily thanks to its light weight. It has an elastic grid at the bottom to sit more comfortably. You can create the combination you want: an armchair, a sofa of 2 seats or 3 or as long as you want. The coverings of the cushions are waterproof so they resist rainwater very well, can also be easily removed and washed.
Solar / wind floor lamp of the series SOLVINDEN. The ceiling luminaires are also from the same series.
It is important to be able to enjoy time to drink tea with friends. The teapot and cup with dishes they are new in Ikea, they are from the series SOMMAR 2019.
Protect yourself from the sun!
Protect yourself from the sun with an original cloth umbrella, LINDÖJA series. Its fabric manages to block ultraviolet radiation up to an 98%. It repels water and can be washed in the washing machine.
The cushion covers of the series FESTHOLMEN and FUNKÖN, They are new at Ikea this year. Its fabrics are suitable for outdoor and stays longer fresh after being in the sun. It also repels water.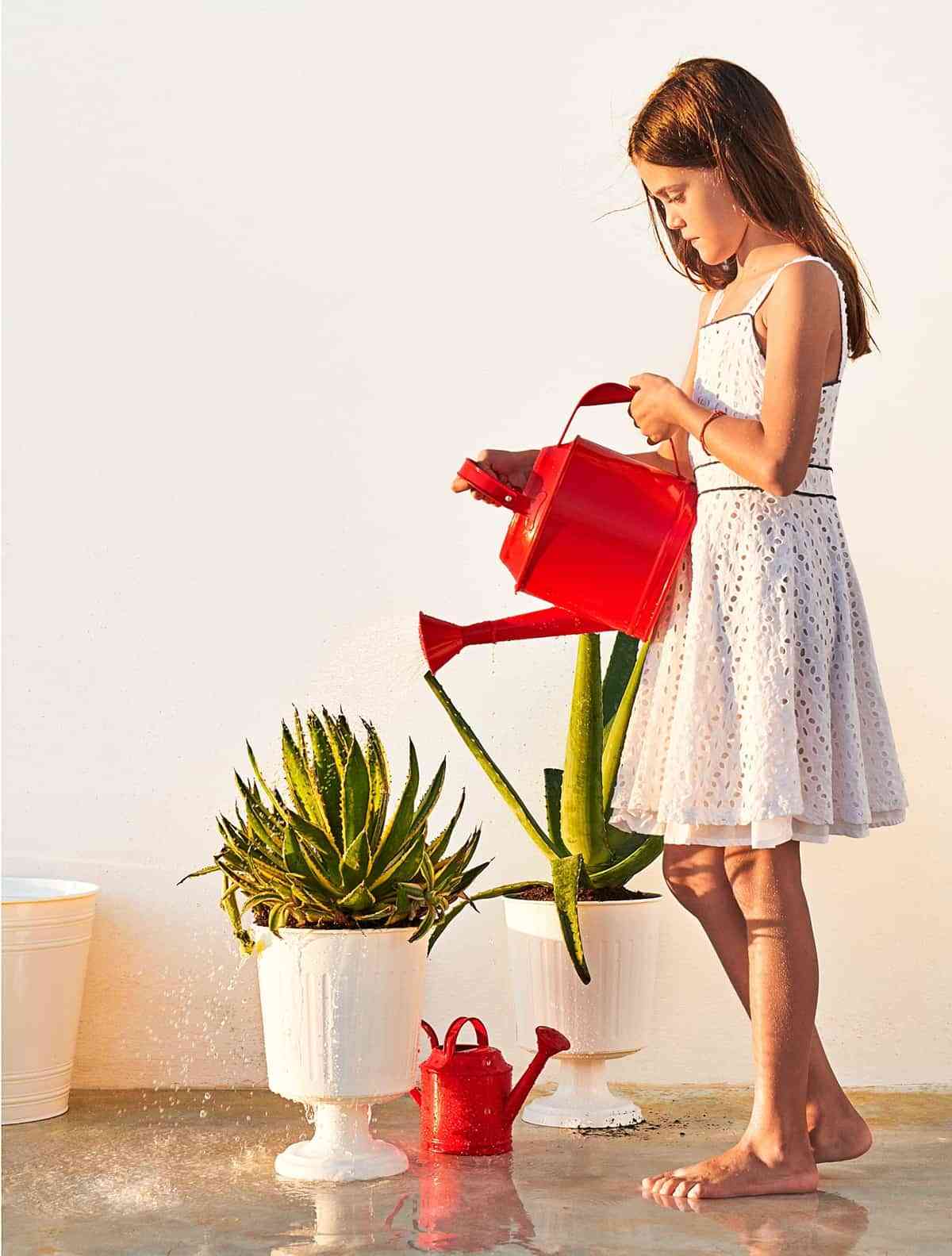 Water your plants with a pretty shower in red of SOCK seriesER. Do not forget to use beautiful flower boxes like this model that is from the CITRONMELISS series.
BARBACOUS TIME
It's time to eat outdoors and barbecues. With a good team you can surprise and entertain your guests and enjoy unforgettable moments. The Ikea barbecues have a thermometer integrated in the lid to know exactly the cooking temperature without having to open it. They are made with stainless steel of great quality so that long time in good condition. You can place the cooking utensils in the bottom of the barbecue cart.
Stool of the STACKHOLMEN series, is one of the many novelties of this year offered by the Swedish firm. The structure of the stool is acacia wood, which is very resistant and durable. It has been treated to preserve the natural finish of the wood. It is recommended that its use only be for the exterior.
What do you think about Ikea's 2019 summer novelties? I hope you will be inspired to give your home a fun and cheerful touch.