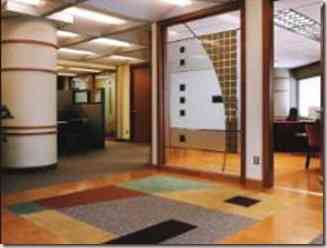 Cuando nos disponemos a buscar piezas realmente revolucionarias en el concepto decorativo mayormente apostamos a las técnicas vanguardistas donde la tecnología se hace presente destacando las formas y logrando objetos de una refinada belleza y de una producción masiva, sin embargo el talento del artesano aun se encuentra de manifiesto en ciertos sectores lo que destaca y congratula, ya que si bien la etnología nos entrega resultados increíbles, la destreza y sutileza del artesano son un notable valor agregado.
This happens with the vidrios, piezas que por definición abundan en nuestras casas y son practicas y sumamente económicas, pero que no solo se utilizan para nuestras puertas o ventanas sino también cómo trasgresores separadores de espacios o destaques primordiales en recepciones y espacios comerciales.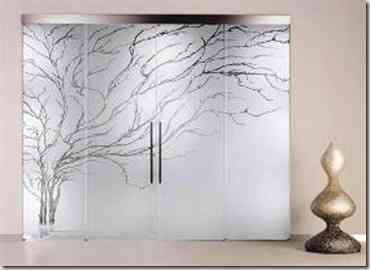 Para estos elementos el artista se puede volver indispensable decorando y adornando los mismos con técnicas cómo las denominadas esmeriladas o arenados, las cuales consisten en manipular la densidad y superficie del material para lograr diferentes tonos, transparencias o opacos, mientras que su textura se puede ver modificada.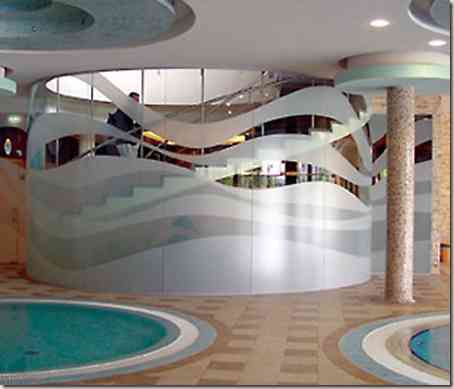 The technique of arenar o esmerilar es muy antigua aunque hoy encuentra en los espacios modernos su más perfecta combinación, si bien es algo costosa, se implementan en varios sitios incluso espejos, y mamparas de baño, donde puede insertar diferentes tendencias graficas.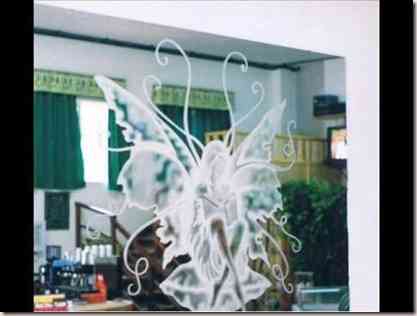 Cómo comentamos en un principio son los malls son quienes más adaptan este tipo de técnicas, ya que los espacios cómo en el caso de los hoteles son de grandes superficies y encuentran mediante la implementación de vidrios esmerilados o arenados fachadas y divisiones de ambiente.
Flores, fauna, morfologías geométricas simples, son las formas más frecuentes en está técnica que incrementa potencialmente la disposición decorativa de los espacios donde se implementan.
.