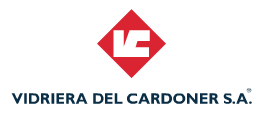 Vidriera del Cardoner It is a company with many years of experience behind its back in the manufacture of glass for the decoration of homes and in offering decorative solutions to improve their designs. They have always been characterized by innovation, and one of their latest creations has caught our attention.
Is called Amelia and in it a new concept of glass has been applied in which the background is opaque (of different colors) and with a floral pattern in metallic colors.
The backgrounds can be white, cream, brown or black, and all of them with floral prints that will give a new dimension to any room.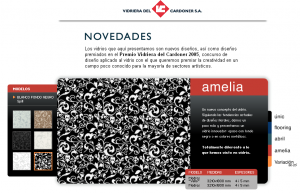 Among its most used techniques is the decoration of glass by chemical attack of the surface, and delicate process that obtains unbeatable results. The models can be applied in any situation: in the living room, as a background for a television cabinet, in a living room furniture, in murals for bedrooms, corridors, etc ...
Further information: Vidriera del Cardoner