Planika It is not a new company for us, in other occasions we have already known some of its products that impressed us for their originality and elegance. With its new range, created this time by Arik LeviThey have not let us down and have gone a step further by including minimalist touches in the structure.
They are created with steel and tempered glass that withstands the temperature of the fire. The steel forms fine legs that can even remember those of a spider and that can hold a crystal, also giving it a coffee table, or without it, to use it only as a source of heat.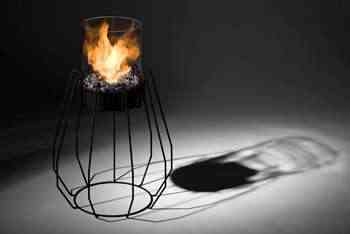 The legs are lacquered in white or black, and the container has the capacity to burn coal for 2 hours.
Vía: Contemporist