Had you thought about using new technologies for home decoration? Take advantage of the digital environment to organize and decorate any space!
Each time we see ourselves more submerged in an avalanche of new products that grow at a dizzying pace. And it is that las new technologies are being introduced brutally in all areas of life Everyday: fashion, mobile telephony, and even, in a simple clock. In addition, the world of decoration was not going to be left behind and wants to make known the new proposals to make life a little easier, when decorate a house.
If you are someone who likes to invent and combine different things to create a more comfortable lifestyle, you can not miss the latest news for home decoration. We have all the details!
Printable organizer in 3D
The world of new trends and technologies in the field of decoration does not cease to amaze us today. And they have created an organizer for the wall in which the compartments are printable in 3D. It's possible!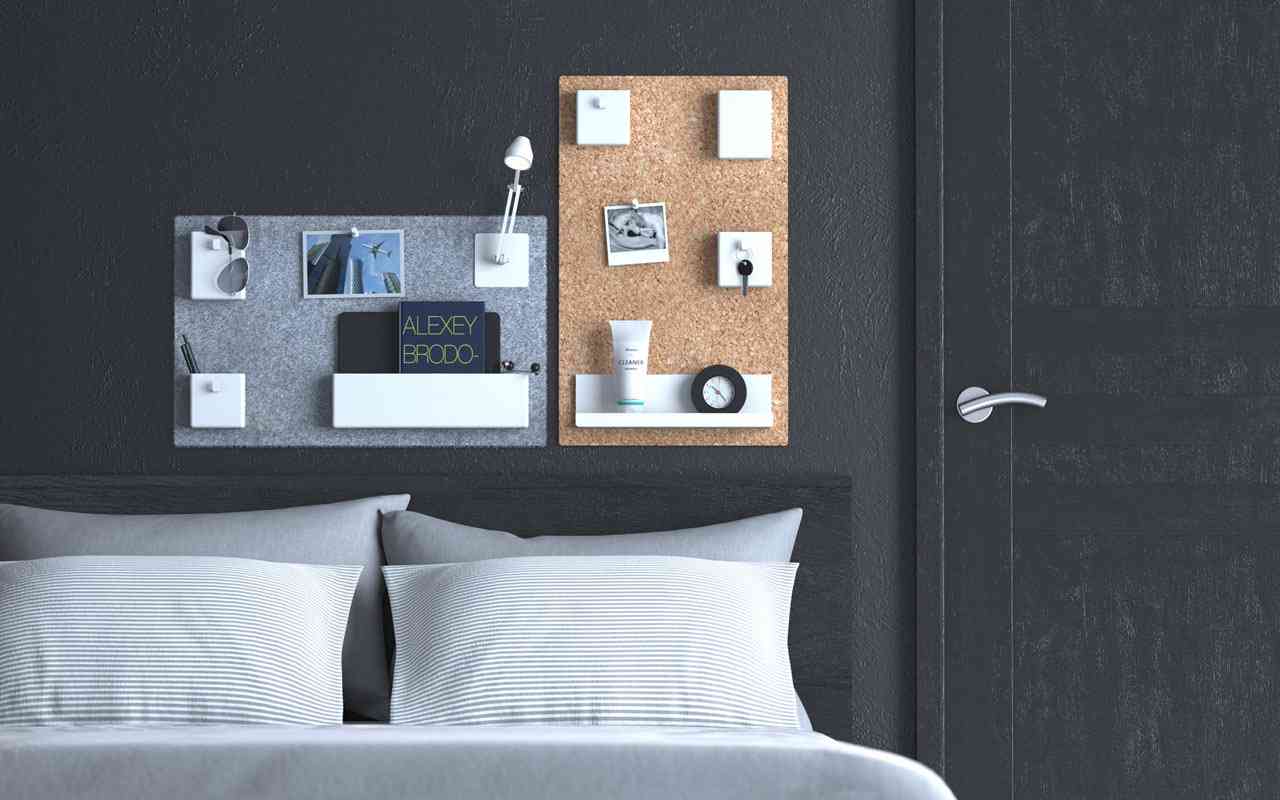 Corks and organizers are not easy to decorate. And is that the organization is one of the fundamental pillars to be able to have a routine order in the workspace. A Uook, this is the name of this printable element from the hand of Build Republic, a way to have the whole organization of the world in 3D. More space to place all our accessories, ornaments and other items that we always need to have on hand.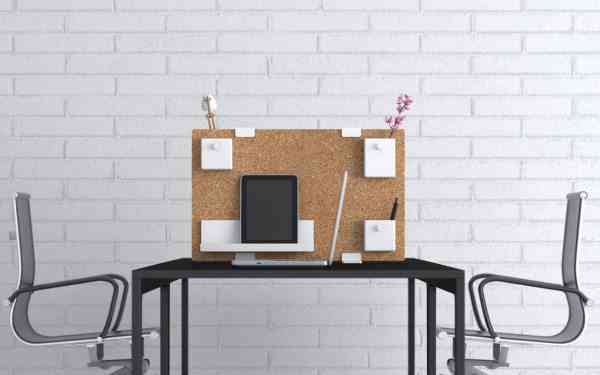 It is a downloadable design, an idea of ​​organization based on printables. In this way, we will be able to print any of the components of this great idea to make our own organizer with the compartments in 3D. And give it the perfect personalization!
Serti, a gadget with many possibilities
It is not a simple clock or a gadget to see the temperature or the time. This device called Sentri, is used to control a home security system, in addition to having a camera of 360º with the integrated vision function that allows to see what happens around.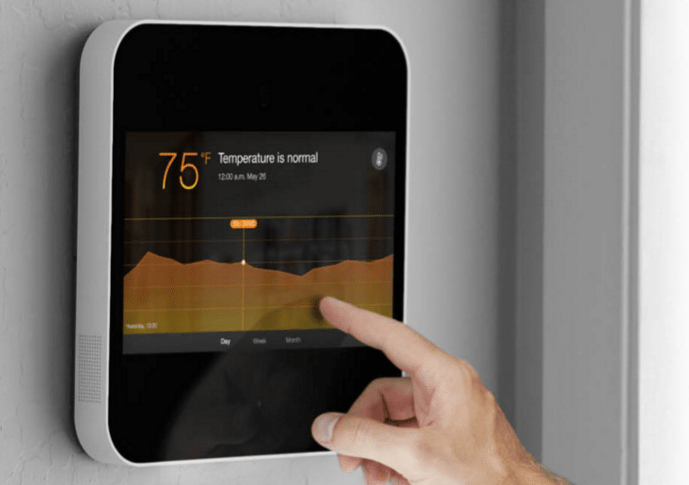 Functions such as making video calls, mobile applications, digital photo frames or digital clock in the kitchen, are other ones included. The best thing about this device is that you do not need an installation system or professional services, you can simply start using it when you take it out of the box. We could say that is an alarm for the camouflaged home that also has many more utilities, ideal for any family!
Goji welcomes you home
Despite his funny name and sympathy, Goji es a very advanced digital lock and the best option to bet on smart products. It works through Wi-Fi and Bluetooth. Goji can send you photos of visitors who have gone home, which leads us to believe that it is not just a digital lock for decorate the house but also can warn you of a possible theft.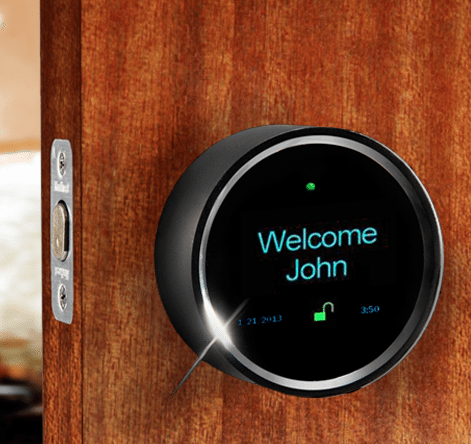 If you were someone you knew and could not pass, Goji will allow you to open the door temporarily so that that acquaintance, friend or relative can enter the house and wait for you there. The only problem we would have with this device would be the time when the power went out, that we should open and close the door in a normal and traditional way: with a key.
Ninja Sphere to know everything
I'm sure you hear that feeling of doubt when we leave home and we wonder if we have left the hair straightener on, the gas opened, the lock firmly locked ... Have you happened ?, to me too.

Ninja Sphere It is the most practical, modern and cool invention in history to have it at home. He knows all about the conditions of your home, but also is able to transmit that information to you through the mobile phone. It has a fairly clear system consisting of the "if this, then that", a rule that can be applied to aggregate devices.
Without a doubt it is one of the most useful devices for the home, leaving aside the alarms with professional installation. And the best thing about this little device, which looks more like a decorative item and modern, it has that funny touch that It warns you of everything that is happening in your house while you are not there.
Now that you know the new technologies that invade the home world, Which of these would you like to try at home? Which of these do you think is most useful? There is no doubt that thanks to new technologies we can be much more comfortable at home because, in a certain way, they make our lives easier. And therefore, beyond security systems, we see more and more technological elements in our home.