Upon entering the BoConcept webshop we have come across some novelties in its catalog and in particular the Milos sofa has caught our attention, due to many factors. First let's describe it. It is a modular sofa of various sizes that can be combined.
We like it because:
- It is made in several sizes: two, three or more squares so we can adapt it to the needs of our family
- It is completed with other pieces: each of the sofas can be joined in turn to another sofa so that a larger unit is created. From a chaise longue to a large corner sofa that runs through the walls for a large family or for many guests, also with the option of putting or not armrests. In short, a great versatility.
- upholstery and color: you can choose between all the colors and upholstery of the BoConcept collection.
In short: we can choose the model, size, color and upholstery. Do you want more?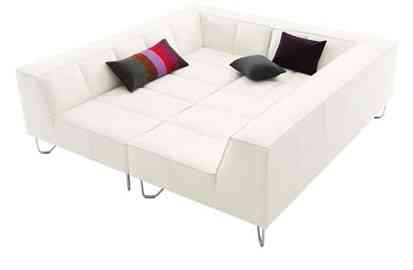 It is an interpretation of classic sofas, but with a twist to fit in our times. The triangle-shaped steel legs also contribute to this effect.
In addition, until the August 31 we have the opportunity to save an 20% on our purchase of the Milos sofa.
More information: BoConcept