When I was little I used to climb the stairs of my house, to which my mother always shouted:that you are going to break the chrism!, but I loved it, and I was counting all the steps. Then he would bring them up with his eyes closed, counting, and when he had a little more dexterity, he would lower them with his eyes closed.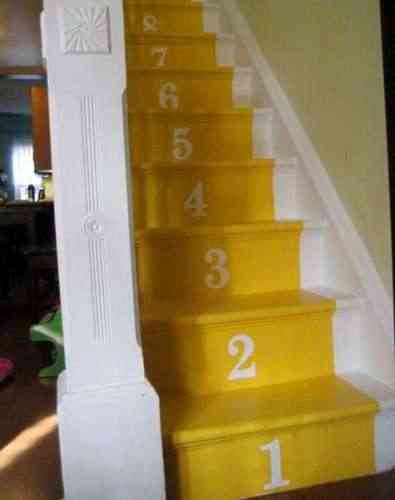 To this day I do not remember how many are exactly I think of 13 to 16, but I do not know exactly. If I had stairs like these, I sure would not have needed to count so many times, but to tell the truth, it seems to me a decoration for a juvenile house or for a children's room, although you can always change the style and make it more sober.
By the way, although I do not remember the number of steps, my experiment helped me to go up and down the stairs without light, and I have not fallen down yet.
Via: Design Sponge