If you have little space but want to transform your home into a comfortable place full of personality. Browse multifunctional decoration solutions and live more and better in your home.
Here are some simple tips so that the decoration of your home can be improved:
1- Choose a multifunction sofa. The areas of our house are getting smaller and the multifunctionality of the furniture will always play in our favor. A comfortable sofa that can be transformed into a bed, without losing anything in comfort is the right choice.
2- Explore the experience of having dividing panels of environments to create different atmospheres within the space. You can divide the social areas from the most private ones. In this case there are several options, from the divisions with felt Buzzispace to the screens of Extremis for giving some example.
3- Choose a modular light to your taste and measure, designing structures or words. Pass messages through your decoration, have fun in your space.
4- Are the walls in the center of the decoration? Then use a printed fabric to fill your wall, giving personality and color to the environment. You can have the option to print the fabric with the reason you want.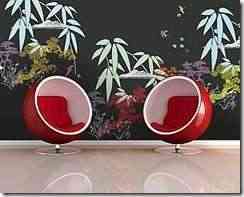 5-Choose a multifunction carpet, which will allow you to experience different ways of using the same space in your home. This model of Nani Marquina It confers a new notion of freedom in its decoration.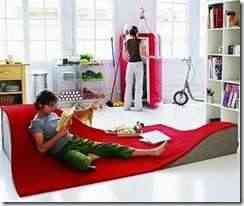 6- Be flexible. If you are looking for a wardrobe, we suggest these mobile models of Emmebi, recently presented in Milan, at the International Furniture Fair. It is easily transported from one place to another. Given its design this "Babol" is framed in a more youthful and descontracturada decoration.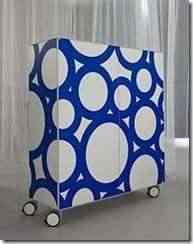 7- If you need an extra bed for who knows, recostar your last minute guests, or some friends who came to spend a few days at home, could consider the possibility of acquiring a bed in your home. This proposal is one of the innumerable possibilities that it offers Clei.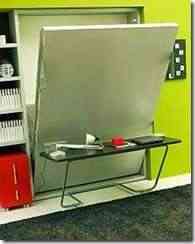 8- Choose a support table that is also a box or "order" module, so you have everything you need always at hand. These are some models offered by Macmamau.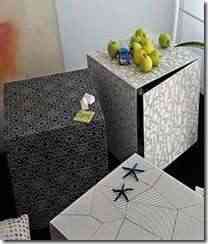 Now it's just up to you to adapt these tips to the possibilities of your home and your budget. Remember, a well-conditioned home represents a better quality of life for you and your family. Be clear that it is not an unnecessary expense to invest in decoration
Source: www.quartosala.com