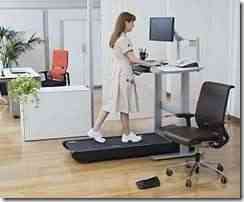 In times of economic and financial crisis, like today, many tend to analyze the productivity models that govern them.
Some brands of office furniture have been unraveled thinking about these issues and respond with prototypes that point to the path of greater mobility, flexibility and some informalism, capable of fostering creativity and team spirit. The goal is to achieve positive results in companies that exceed the expectations of even the most optimistic.
According to the studies carried out, it is much more difficult to be creative in a desk with a traditional space organization. Innovation is creating harmonious places where communication between workers can flow freely, where furniture is as ergonomic as possible, where technology is perfectly integrated.
It is in this context that the responses began to appear. The American Steelcase, specialist in office furniture, aware of the importance of an efficient organization of the workspace, developed a line that was called "Living Office". It is part of, among others, an avant-garde meeting table model.
Informal, welcoming and practical, the Digital yurt aims to ensure that the communication between the work team flows as naturally as possible, opening the space for the natural exchange of ideas and the natural development and creativity, so desired as fundamental in the current days.
Sensing the fundamental importance of the variable physical / emotional being in the provision of companies, the market offers other innovative solutions to enhance, for example, the physical exercise of workers. And why not make the last report or answer the call of a client, on top of an ergometric tape?
The apologies for lack of time to go to the gym cease to exist and a sedentary lifestyle is fought, contributing to the good form of each employee and increasing the success of the company and the employer.