One of the trends in interior design that is still topical is what is known as open concept. Architecture is put at the service of decoration to create open and open spaces, fleeing from compartmentalization as the soul that the devil carries.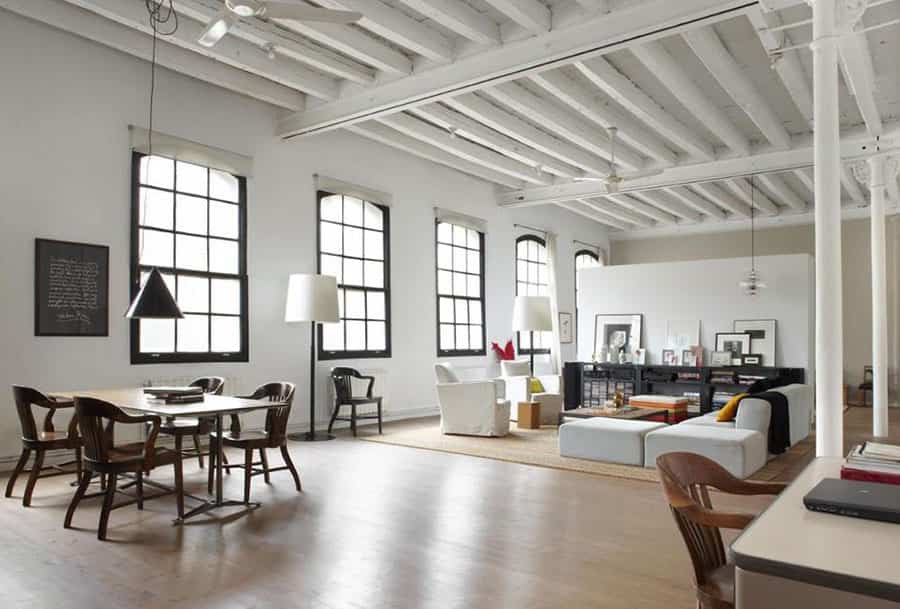 When we talk about diaphanous spaces in architecture and decoration, we all have the image of those huge factories and workshops that have been converted in New York. in impressive lofts in the 60 and 70 years.
They were spaces versatile and very broad, in which there were no partitions or anything that resembled it. However, with the passage of time open concept has evolved and today has little to do with those industrial lofts.
The concept of open and open spaces has reached the homes of ordinary mortals, and today it is possible to have a floor designed and decorated according to this stream of interior design.
Decorative keys for open spaces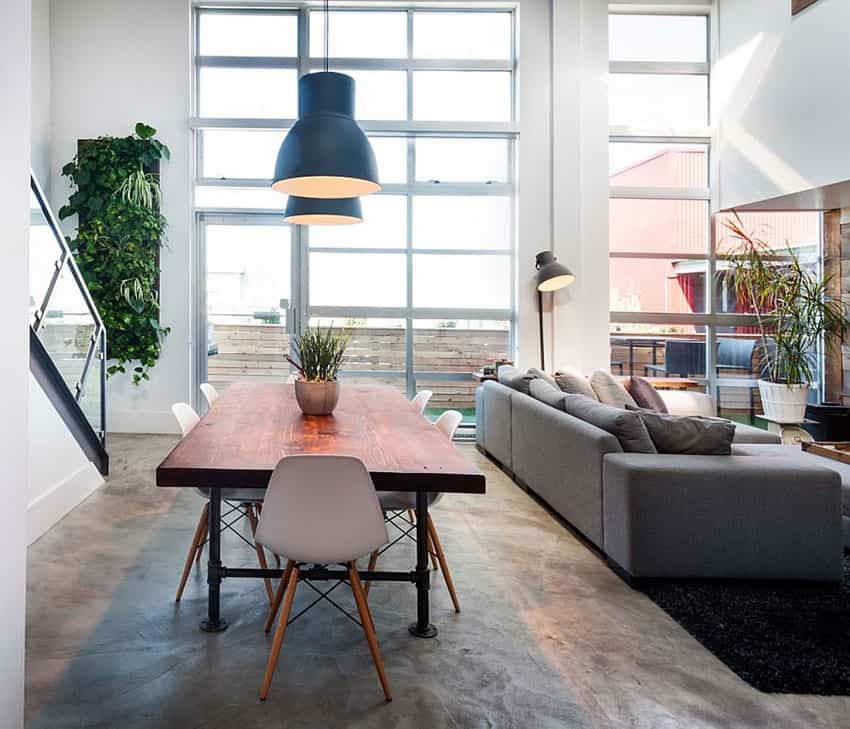 The diaphanous and open houses have a lot of qualities. It is about flats or houses, which can be more or less large, in which the partitions shine by their absence. This makes the space is used to the maximum, with the consequent benefit for daily life.
By eliminating partitions, unnecessary barriers, corridors and circulation spaces that only subtracted meters from the house are eliminated.
However, it is necessary to follow some guidelines when it comes to decorating them, to prevent the amplitude from turning against us and creating chaos. Here are some recommendations that will help you create the perfect distribution if you are a fan of open concept
Versatile environments and multifunctional spaces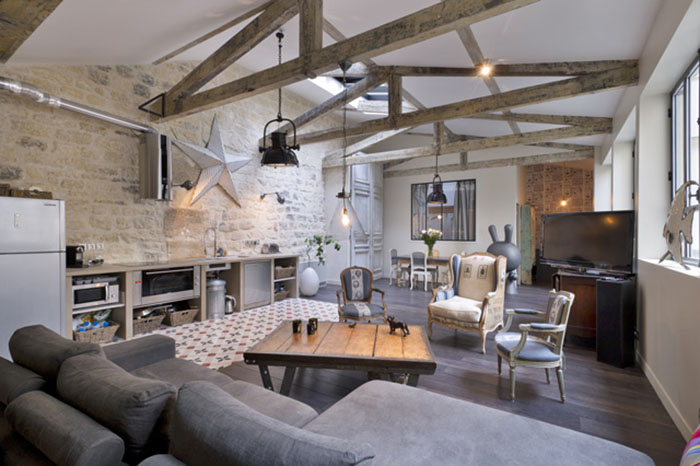 In houses dominated by an interior design of open concept, the kitchen is no longer the kitchen, nor is the living room the living room. The room can become at a stroke in the dining room, in the studio or in the games room.
And the spaces are much more versatile and changing, depending on the needs of each moment. This flexibility is an advantage which helps to enjoy more practical and comfortable houses.
The environments they communicate with each other, favoring the relationship between the inhabitants of the house, which can be very positive.
Let the light circulate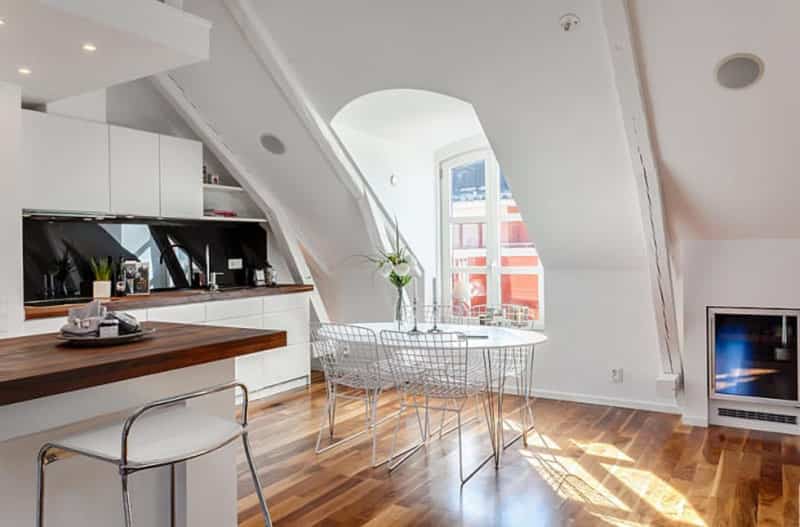 The open spaces are much brighter, and it shows. Especially if you live in a house facing north that receives little natural light. In lofts and houses without compartments the light flows freely. It does not find barriers or partitions that contain it.
And, consequently, the feeling of spaciousness It is even greater. Betting on light colors for furniture and walls will help to enhance this effect.
A sober and little ornate decoration
It is what goes to the open and open spaces. A simple decoration, almost inclined towards the minimalist style. With furniture straight and pure lines and neutral colors. Taking these references as a starting point will make environments more serene and elegant.
This does not imply creating anodyne and unpersonal spaces. We can print character to spaces through accessories and accessories in which to reflect our personality. In the details we will put the color and the accent.
Never more small kitchens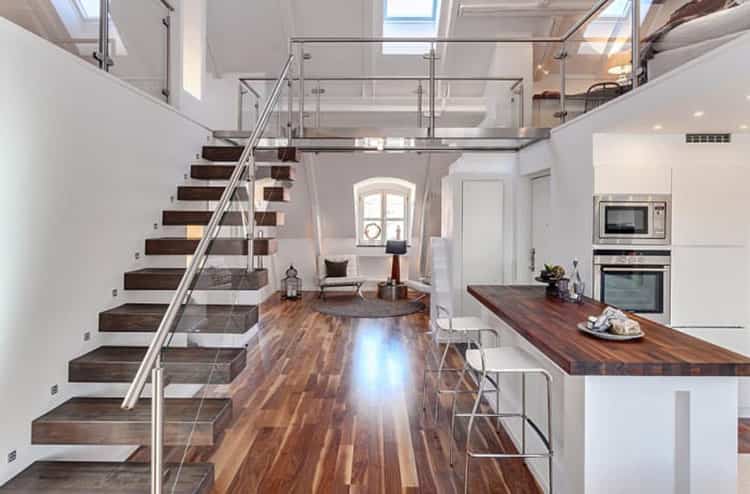 Is the kitchen in your house small and stifling? That would not happen to you if your home was planned in style open concept. You may have the same square footage, but the visual effect would be very different.
The kitchens open to the living room or the dining room does not necessarily have to be bigger. However, they seem so, having removed the partitions that constrained them. This has its advantages and its drawbacks, as it happens with American kitchens.
A visual cleaning bonus
The diaphanous and open spaces promoted by the open concept They have another advantage: visual cleaning that transmit. The fact of not existing partitions makes you have a total visual accessibility of your house, with all that this implies.
That is, if you are careful and maintain order, the open spaces will give you a complete and pleasant view of your home. The problem arises when the usual tonic is disorder, since there will be no way to hide it.
A little privacy is essential
As much as you like the open spaces and as much as you hate the partitions, some division you will have to establish if you want to have a minimum of privacy in your house. And is that there are corners that need to close visually, such as the bedroom, for example.
You can do it with architectural elements like pillars or sliding doors. Or with lighter divisions: shelves, furniture or large screens. Either way, plan these items that you will need for sure.
Keep these aspects in mind when designing your home, and you can enjoy all the advantages of the open spaces.
»Width =» 20 "height =» 20 ">