Keeping order is a simple task. Combine the daily routine with a clean home and totally in orderSometimes it's an adventure. Although, like it or not, the decoration goes hand in hand with the order and the organization.
So that this hard task of having everything in its place and always a place assigned to each thing is more pleasant and pleasant, I bring you some ideas:
A simple small box ass and stones... Would it have occurred to you that together they could become such an original and functional detail?
Especially in the winter, when the rain frequently visits us, having a small box full of stones in the hall is not only a flirty detail but also, it is very comfortable. This way when entering home you will not have to be drying your shoes and the floor, either!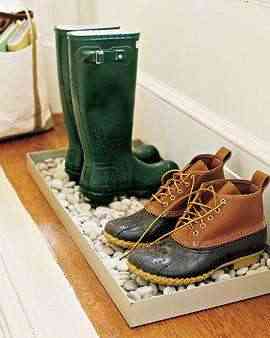 The Keys... This is a common evil. Everyone, without exception, we "lose" the keys and we realize just when we are about to leave (and when we have more hurry).
So that the keys do not "hide" on the sofa, in the kitchen, in the jacket, on the desk ... Here is a simple and very effective solution. A frame with different hangers for the keys, each of them assigned to a family member.
If you look, it's a simple Marco who, instead of hanging a photograph, have placed the hangers and the labels with the names.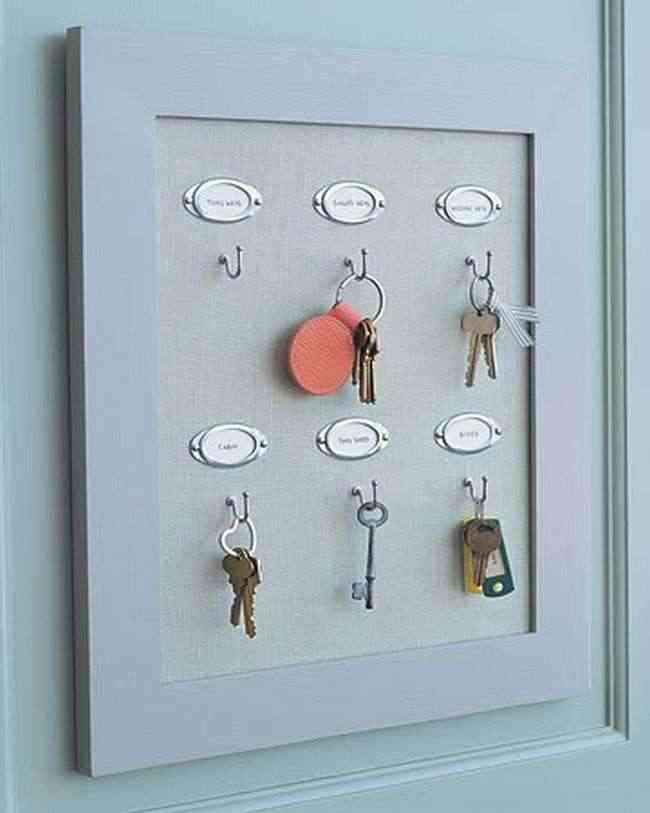 Keeping the personal belongings of each family member in order, many times, is the most complicated, especially when there are children.
A good solution to avoid kaos is to assign each member of the family a basket where you can place your personal items of usual use. If you put the baskets in the hall, on a shelf or under a bench, it will be much easier to have everything in order.