Do you know how organize the pantry to make your daily life easier? Today we give you some simple but essential guidelines to succeed in this mission. Is about classify products and accessories and find the key to maintaining order in a constant way. Keep reading and take notes.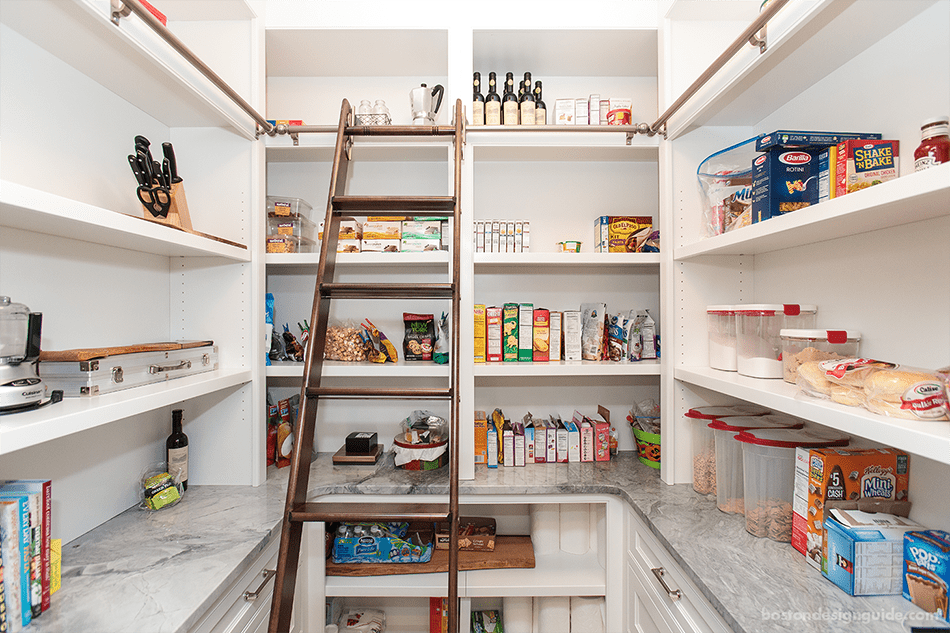 January is a special month, of beginnings, of mark new purposes for the year that begins. They will become true? Or, rather, will we be able to fulfill them? Everything depends on us. If among the objectives that you have marked for 2019 is the one of keep order at home, then you will like today's article. We are going to talk about how to organize the pantry without dying in the attempt.
And what is better, we are going to try to find a way that this organization is not a flower of a day, but that is maintained in time as something constant and normal in our spaces. Do you dare to try?
The importance of organizing the pantry
You may have a small room intended for such use or only with a large closet. Anyway, organizing the pantry is a very important task that we should not let go.
The pantry is a difficult space that costs to order. We do it once and within a few days the disorder is already rampant on our shelves. It can be because it is used a lot, on a daily basis. It is enough with an incorrect classification or with a little thought order, so that everything is out of control. We miss what is missing and what is left over, things accumulate and products are repeated. The result? The total chaos.
And with the mess arrives the unnecessary spending of money. Or am I the only one who has ever had to throw products that have expired in the pantry? Have you never bought much of the same because you did not know you had it? All that is a product of disorder.
Find a storage plan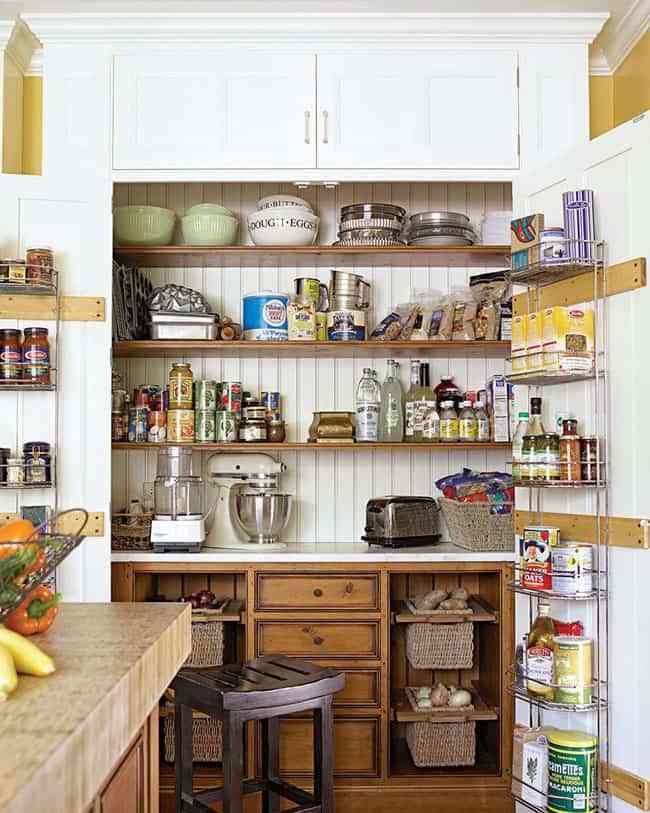 To get on the right track and organize the pantry in the best possible way, it is fundamental bet on an effective system Help us. This is not always easy, since there are many factors to take into account: the space we have, the elements to order more suitable, the consumption needs we have, etc.
However, and although we have to sit down to think about it carefully, find the best storage plan It is the first step we must take to organize the pantry successfully.
A place for everything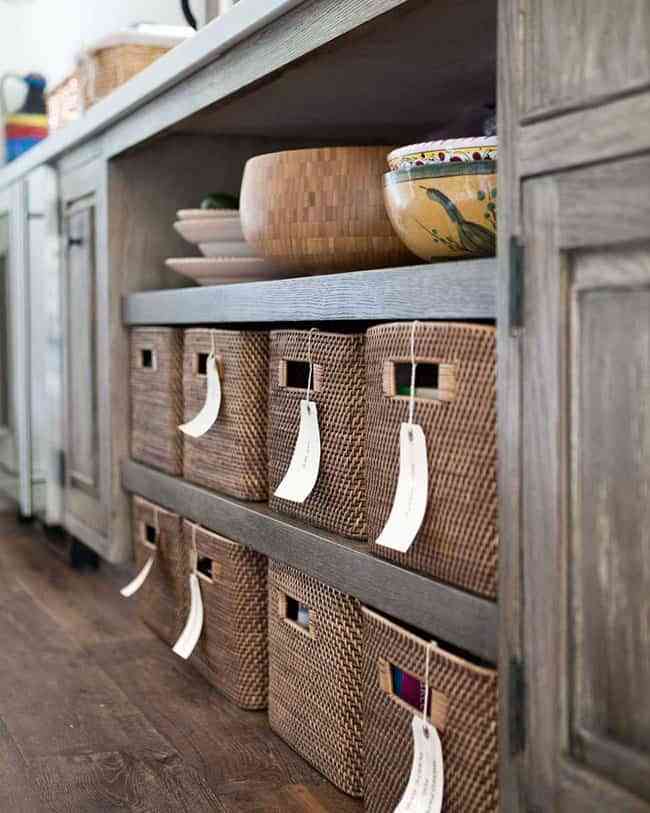 Start by thinking that every corner inside your pantry has to serve a purpose, it must have an end. Since space is usually very valuable in these cases, we can not afford to waste it, do not you think?
That's why it starts by asking you all these questions: What do you need to save? What do you use the most and what less? What are your daily routines when it comes to eating, cooking, doing housework, etc.? How can you get an order or organization that will help you and Do you save time? When you find all the answers you will be ready to start organizing the pantry and to find the best way to take advantage of the space.
Open or closed spaces?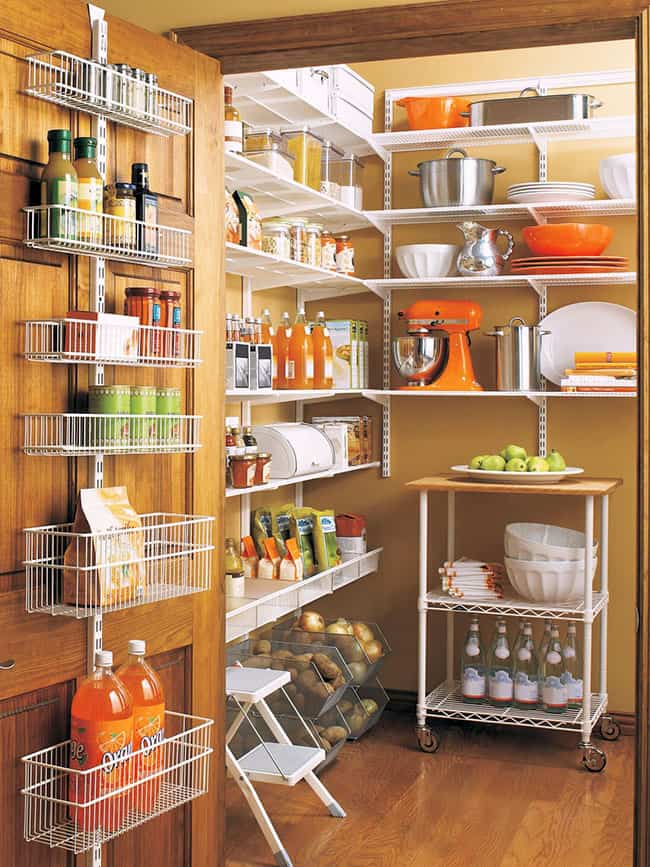 Everything depends on how our pantry is. The shelves are very practical. We can store a lot of things in them and, as they are visible, it will be very easy to find them. Can install rack shelves, in which it is easy to adapt the location of the shelves according to the height of what you want to store. Also, you can change them when you need it.
The closed spaces, as drawers or boxes, They are good for small things that can "get lost" on the shelves, especially if they are large. This is the case of spices, small tin cans, etc.
If what you are going to have in your kitchen It's a pantry cupboard, removable baskets are a good solution. They facilitate access to the products that are left behind. It is also very convenient to use drawers or boxes for the interior of the shelves. This is because this type of cabinets is usually of a considerable size. The interior spaces are large, and with these accessories are delimited, so you avoid that things are mixed and disordered.
Helping tricks
In addition to finding the perfect storage for your pantry, there are some other ideas that can help you keep each product and everything under control. For example, use transparent cans to store food.
These types of containers are a great alternative to the original containers, since They will bring a more orderly appearance to your pantry. Choose them the same but of two or three different sizes, to have the products well preserved and save space at the same time.
Another practical idea is to install behind the door from the pantry a hanging storage system. In this way the space is maximized. You can put a stand to place small spice jars, jars of preserves and jams.
And if you have enough space for it, it's a good idea set up a small area for breakfast, where you find everything you need You can put the little ones home appliances that you use every morning: the coffee machine, the toaster, the juicer, etc. In addition, you can also place the products you need, and also the kitchenware (cups, bowls, plates and cutlery). This way you will save time every day.
You see that, following established guidelines when organizing the pantry and with a little discipline, it is not difficult to maintain order in this everyday space.