Set up a business at home It is a good choice and less difficult than it seems. The secret for our space to be perfect will be the organization, with it we will achieve the balanced aesthetic that we seek.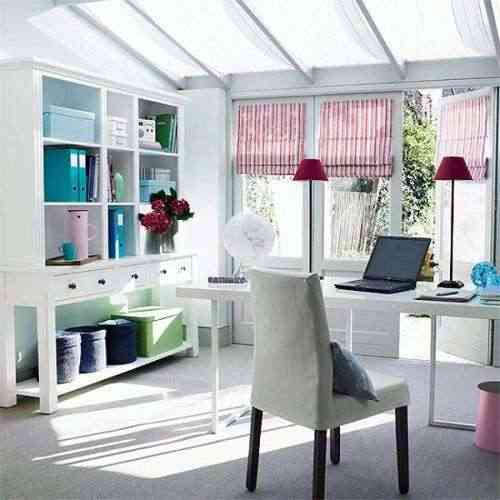 Organize our office or perhaps the study area is the indispensable factor if we want to obtain a relaxed, harmonious and practical environment. In this way it will be necessary to add, to our decoration, certain articles, elements and objects that make a practical function.
So that our space keep well ordered we will have to allocate the locations for concrete objects. To allocate a space for everything, even for small details, will turn this space into a harmonious place away from chaos.
Locate shelves, shelves and bookstores it will help us to locate the books, notebooks and other papers that can be made, from our office, a true chaos. Remember to complete with organizers for all your files.
We must look for the balance between organization and the decoration that we want to establish in the area. Search furniture and practical and functional accessories will save us in this task.
Find an attractive and complete design with wastebaskets, baskets, colored boxes these will help us maintain order. As details, get yourself a great lamp, suitable curtains and decorative accessories that you like. Feel comfortable in your office.