Painting the walls of your house can become a whole decorative experience. Beyond choosing the color, wetting the roller and running it throughout the room, it is possible to make painting the most potent decorative resource. How? Playing on your wall some special effect like the ones we teach you today: make gradients of color and combine two tones. Look what results!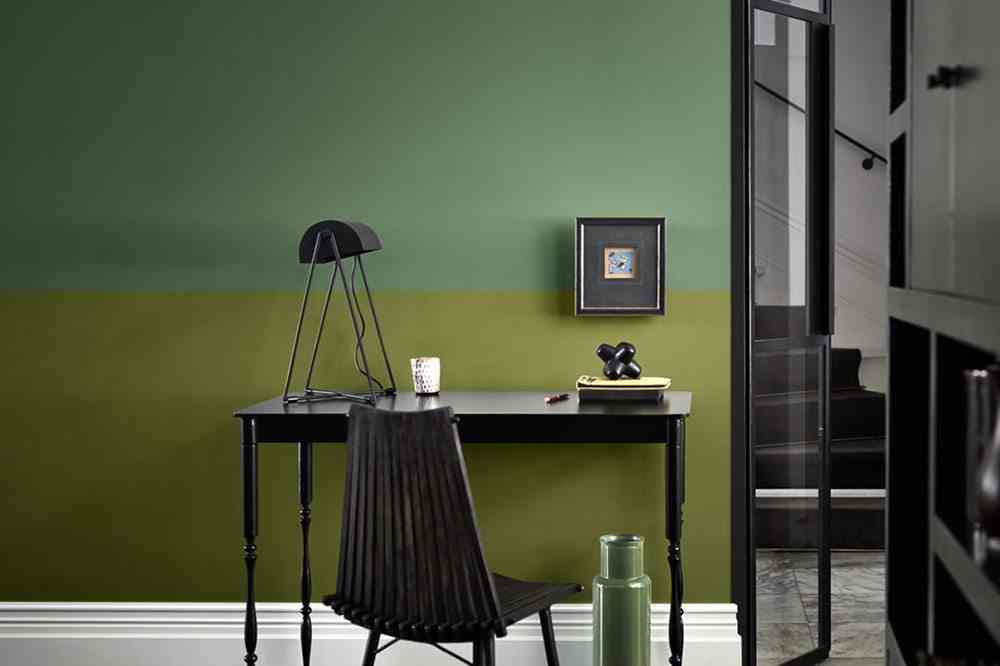 I have already told you on other occasions that painting is one of the best tools, if not the best, for decorate the walls of your house. It is quite economical, easy to use if you have a bit of skill, and get incredible results.
And if you do not believe me, keep reading this article because today I'm going to show you everything you can do with a little plastic paint for the walls. Two special effects that come to us from the hand of Bruguer to give new life to the walls of our houses. To get it, you just need a little creativity, a brush and a couple of paint cans. After finishing your house it will not be the same, nor will it look like it.
Paint the walls and decorate your spaces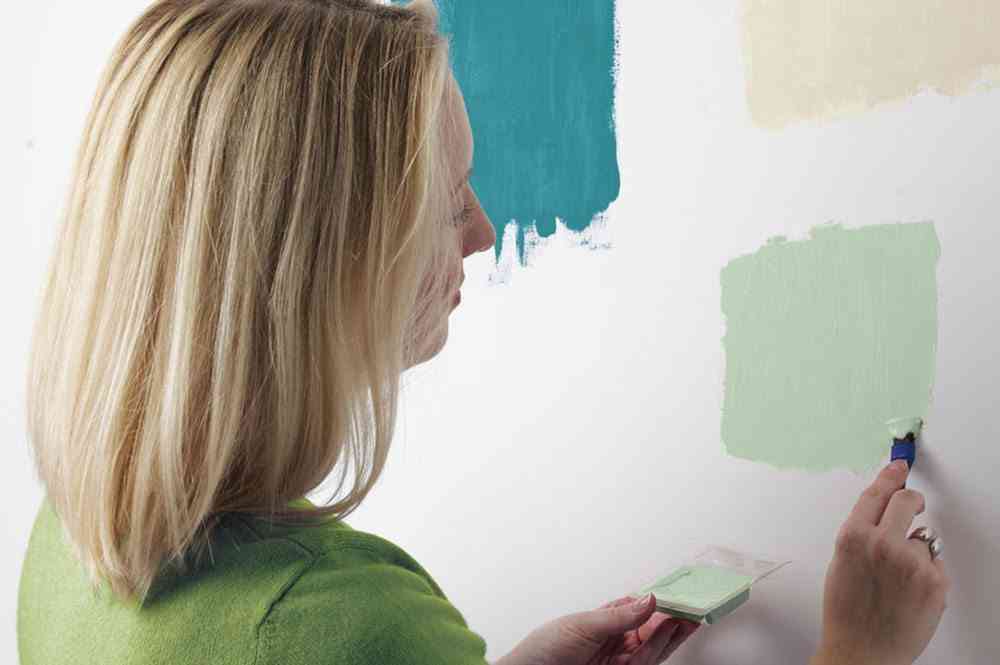 If you're tired of having a soda wall, painted in a neutral and clear tone that does not say anything, it's time to spend a little time and think of a different idea, get animate the space and completely disrupt it.
To help you we propose you two special and surprising ideas that they will be able to change the interior design of your house improving it a lot. And with a minimal investment!
This is another advantage of transforming the decoration painting your house: with very little budget, since you do not have to change furniture, textiles and others, you achieve a total change. You only need the painting itself (which is not an excessively expensive material), to make you want and a few hours of work. If you are one of those who have never grabbed a roller or a brush, you should review these useful tips to paint your house.
How to get a two tone effect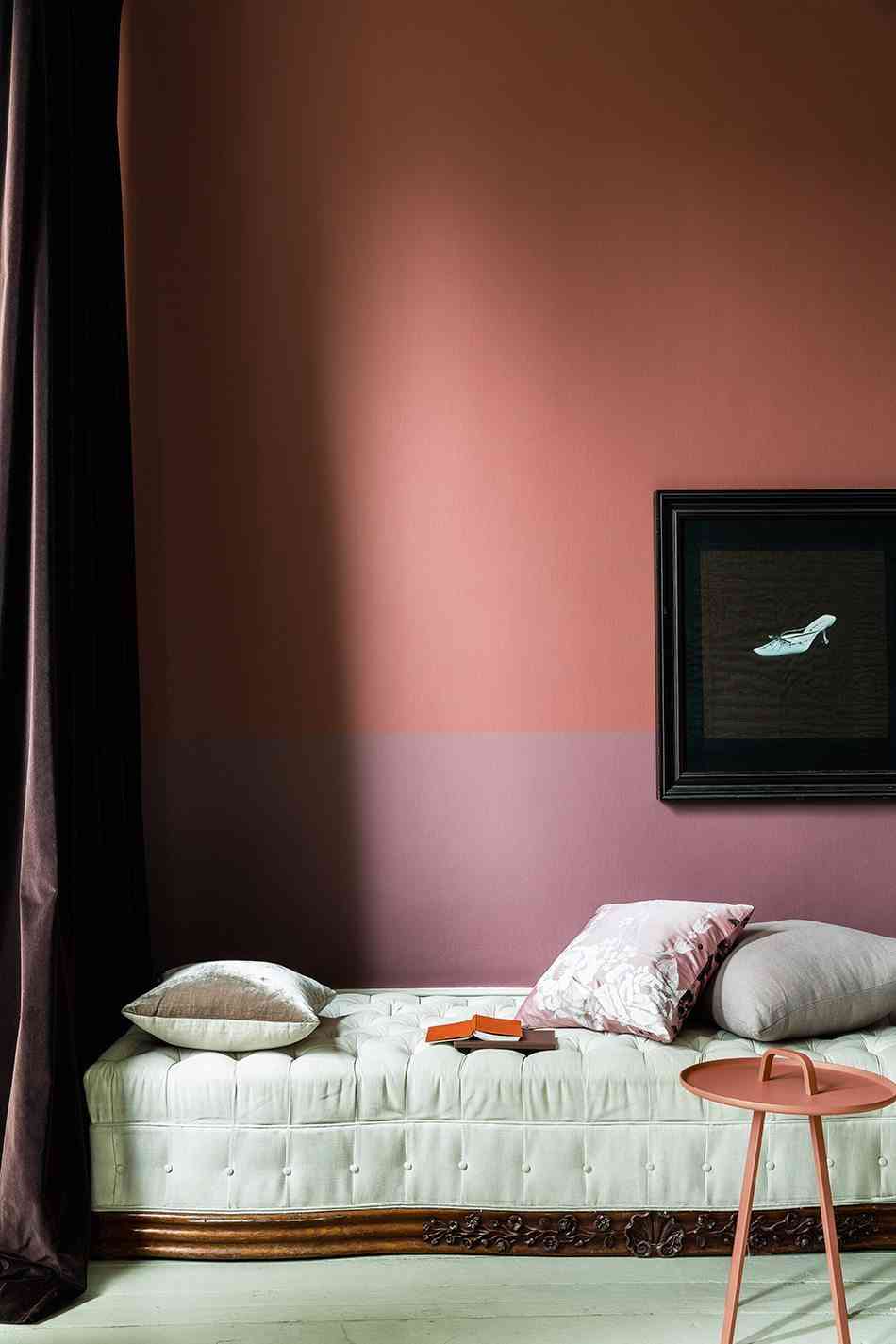 It is a very decorative resource that consists of paint the wall using two similar shades, putting one on the top and one on the bottom, so that the wall is divided as if it were a frieze.
The key to this effect is not that the dividing line is perfectly drawn (in fact at the time of painting it is not used body builder tape to be very straight), or that the contrast between the two colors is very strong. Rather it is that the division of the two colors is natural. That's why it's better choose two colors Similar.
To put the idea into practice, you only need two-color paint, rope, chalk, bodybuilder's tape, a brush and a roller. Mark a horizontal line on the wall at the height of your hip holding a string with painter's tape to do it. Paint the top of the wall with the roller and let it dry. Then mark the dividing line again with chalk and trace the lower part along the line with a brush. Then paint the rest of the wall with the roller.
And for everything to be clear, take a look at this short video where they explain it step by step.

How to make a gradient on a wall
Make a color gradient on a wall it seems an incredible resource to decorate a room. It is true that this effect may not be as good in all spaces or environments, but it is perfect for studios or children's rooms, or for a kitchen.
The fact is that it is a great way to give dynamism to a somewhat boring space. And, in addition, it is very simple to do. You only need paint of various shades. You have to use different tones of the same color, from the lightest to the most ocura.
Start by painting the entire wall with the lightest color and the roller and let it dry. Then measure the height of the wall and divide by the number of colors you want to use. I believe that four tones is very good, although you can also paint it with only three.
Mark the division using a string that you have fastened with tape and a chalk. Now paint with the second color from below and up to the marked line. Before the paint dries, blur the border between the two colors with a dry brush.
Repeat the operation as many times as you want to put colors. Of course, always do it from top to bottom and from lighter color to darker color.
In this video you will find more explanations, in case you need them.
These are just two of the many effects that can be achieved with paint. Do you dare to discover them?