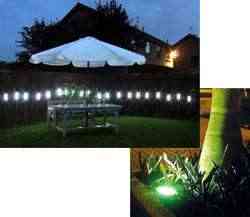 Decorating an outdoor space is not as easy as it seems, in fact for many people it is even more difficult to put a decoration in an interior space.
All because it is a totally different environment where we want to have sensations and a decoration that is different, that goes a little more with the outdoor life we ​​want to have there. This is what happens in the courtyards and for your decoration I bring you several tips.
A good advice to put decorative elements that make that space more cozy and a good place to spend a few hours in days that have a climate that allows it, is to put ornaments such as plaques, friezes and sculptures that are designed to put the outskirts. You only have to choose those that go with the decoration that you are looking for and with which they have the adjoining rooms.
At the time of lighting, an excellent idea that will also make that space very comfortable and that so much light does not bother anyone, is to put reflectors that illuminate from the house to the outside. These lights are placed on the exterior walls of the house to reflect in the space of the patio and is the most appropriate way to illuminate it, since no one will shine directly in the eyes damaging the moment.