The outdoor textiles are an important complement when living the terrace during the spring and summer months. Cushions, cushions and upholstery They provide comfort and decorate the spaces in a spectacular way. In addition to colorful, they must be resistant, durable and easy to clean.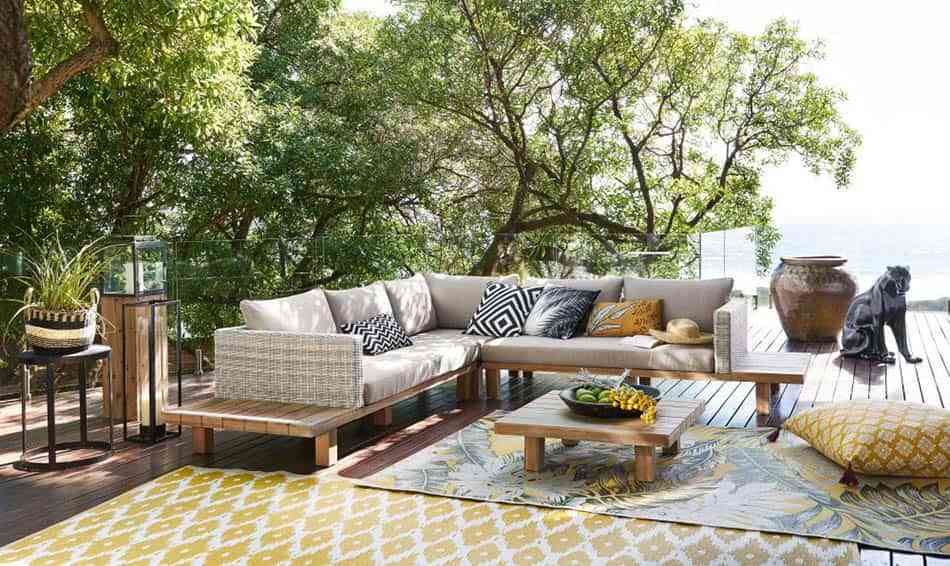 Now that the good weather is approaching, it is time to tune our terrace to start using it as soon as the first spring sun rays shine. And that means taking out the garden furniture that we keep safely during the winter and check the outdoor textiles to make sure they are in good condition.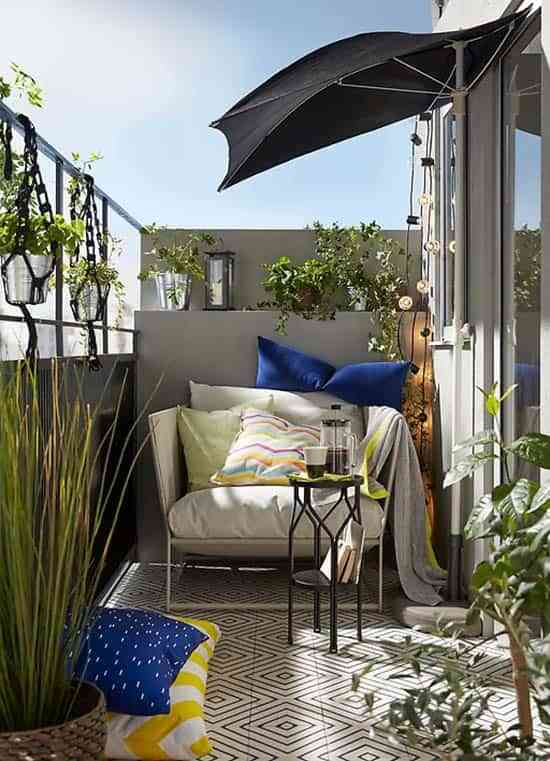 If at the time we choose them well, they will surely be perfect for brighten up our terrace during another season. But if we choose to buy cheap fabrics of poor quality, the most likely thing is that they have deteriorated enough and we have to change them. Here you have all the keys to not make mistakes this time with the election. Take note.
Outdoor textiles, an essential complement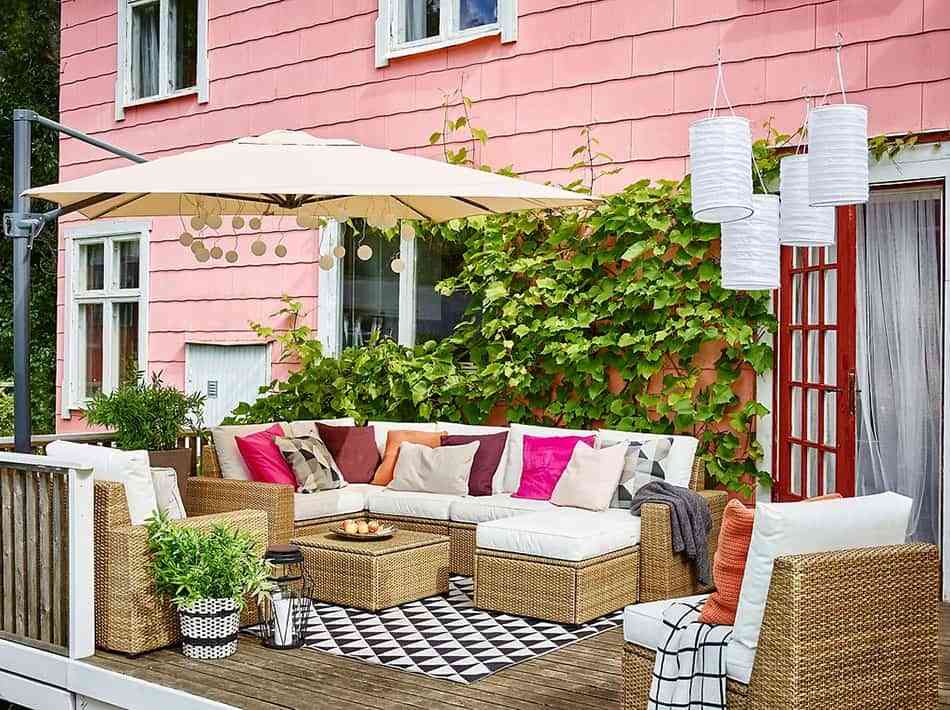 You can not imagine your terrace without them, and it is normal that this is so because an outdoor living area has no reason to be without cushions or mats. They are indispensable elements for provide comfort to sofas, armchairs and loungers. Or the outdoor dining chairs. In these spaces being comfortable is a fundamental condition, since we enjoyed them for a long time.
But we not only love them for that reason. In addition, outdoor textiles are able to decorate the spaces bringing color and dynamism to the spaces. The variety of models, designs and prints is so wide that it offers you an endless range of possibilities.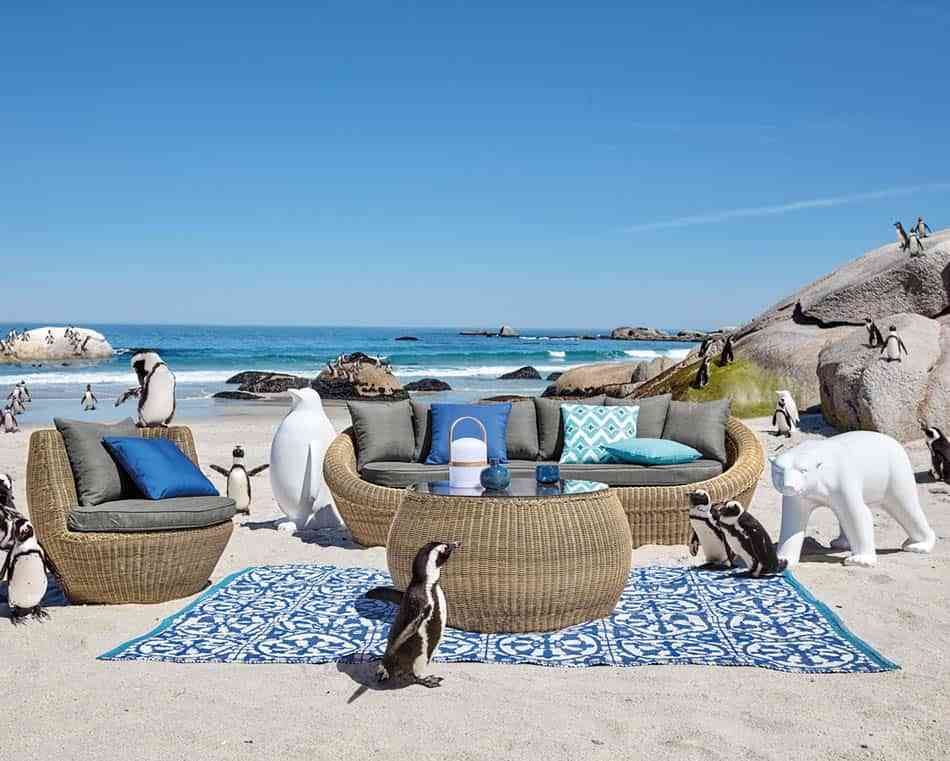 Stripes, smooth, geometric prints, floral motifs and tropical decorations are some of the most common designs for outdoor textiles. And although color seems to be an indispensable condition when choosing this type of fabrics, the truth is that white is a fundamental color and black and white combinations They are very attractive in terraces and outdoor areas.
How should the fabrics for the terrace be
The objective to pursue when choosing fabrics for outdoor areas is clear: not having to worry more than necessary. That is, resistant fabrics are required, able to stand without flinching being out in the open continuously. They have to resist humidity, so we do not mind if one day they get wet with a summer storm.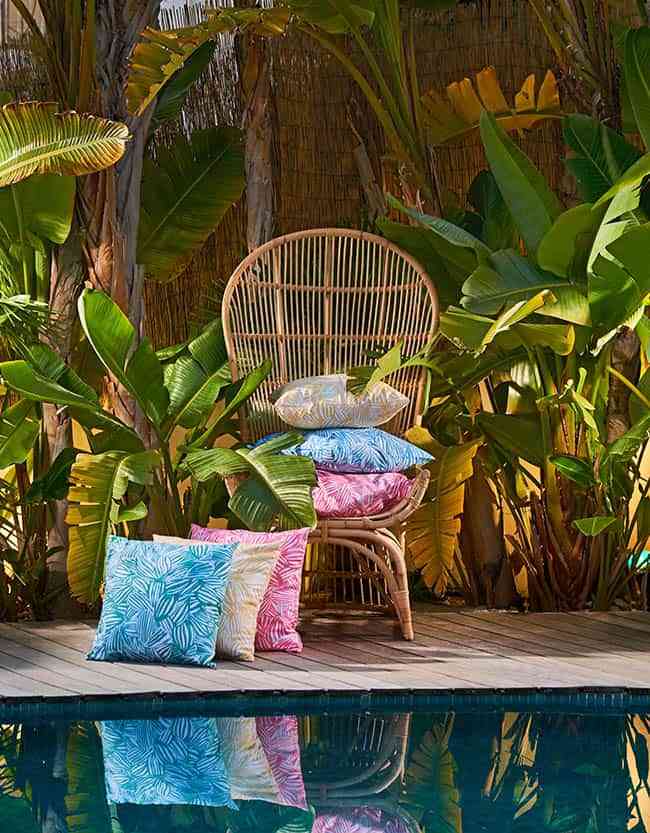 In addition, it is also very important that they wear an effective treatment against stains, so that they get dirty as little as possible, and clean themselves in an easy way. All these qualities of outdoor textiles make them very suitable for the intense use they have on the terrace or in the garden.
Under the summer sun
One of the most important requirements that good outdoor textiles meet is that they are capable of withstand the direct and continuous rays of the sun without modifying its appearance. That is, they can spend a lot of time in the sun without their colors going out.
If you make sure that the fabrics you choose for the terrace will withstand the action of the sun well, you will have cushions, cushions and much more durable tapestries, which will remain in perfect condition for a long time.
What are the best fabrics for outdoor spaces?
Today there are latest generation textiles perfectly suited to be out in the open. However, the experts highlight the canvases made of natural fabrics like cotton or linen like resistant and durable fabrics.
The acrylic textiles They are also perfect for outdoor areas, especially for making pillows and cushions. It presents a great resistance to light and does not discolor with the sun. In addition, it has a soft and pleasant touch, which is a point in its favor.
Other perfect fabrics for outdoor are those that mix polyester and acrylic. They do not lose color with use, do not wrinkle and are not affected by humidity. In addition, they are easy to clean.
Care and maintenance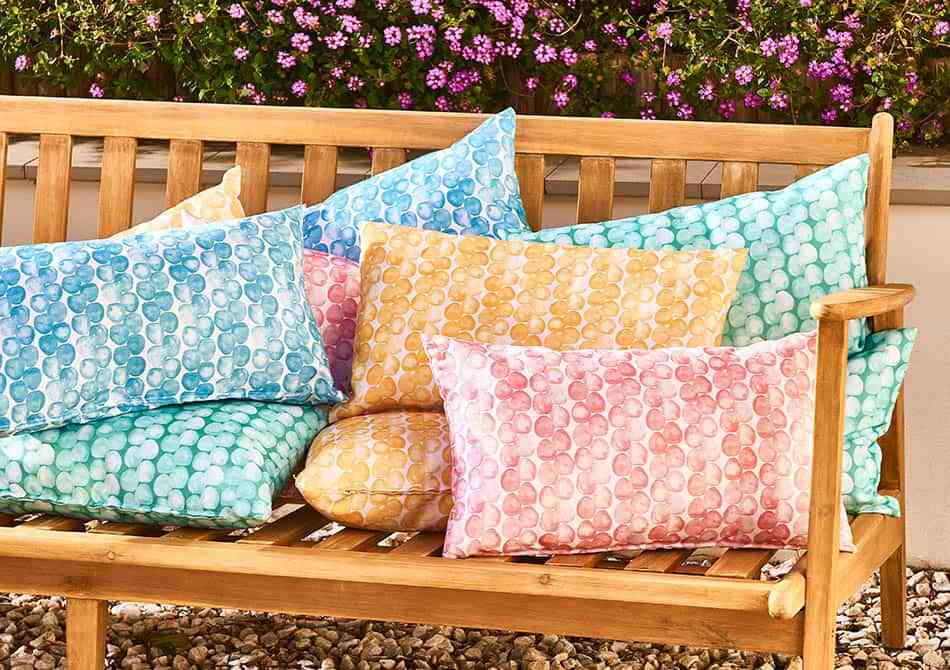 The care that you have to procure for outdoor textiles can not be simpler, both for cushions and cushions and for upholstery seats and chairs (which are usually removable). It will be enough that wash these tissues from time to time with a neutral soap.
In addition, it is also convenient Put them under cover if the weather threatens rain. Nothing will happen because they get wet, but it's better to avoid it. In the case of cushions and cushions, and also mats, it is a good idea to go changing them sideways every so often so that the natural aging process affects them equally everywhere.
What are your favorite fabrics to decorate your terrace?