Ovetto It is one of those designs that manages to integrate a striking and striking design with a functionality that is secretly hidden.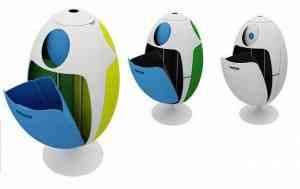 Under its egg design there is a recycling center where we have space for waste paper and cardboard, plastic and glass. For each of the materials there is an oval-shaped opening marked with a color: blue, green or yellow. Get attention from the start and it is not necessary to have it hidden in a corner like the rest of recycling bins, but it is also a decorative element. In addition this design of Gianluca Solid It is also made of recycled polypropylene.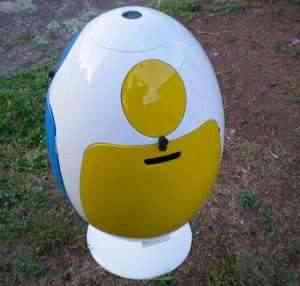 It has a capacity of 15 to 17 liters and to remove the bags we just have to open each compartment and take out the bags to deposit them in their respective container. Its price is 139 pounds (203 € approximately).
More information: Ovetto
Via: The Design Blog