Choosing the colors for the walls of your house is one of the most beautiful and important tasks in terms of decoration. I find it very exciting to think about the nuances of the colors I want to live every day. But ... what happens if you live in a reduced apartment? Should you settle for the target if you go to paint a small house? Here we give you the keys to get it right at the time of choose the colors, have your house the meters you have.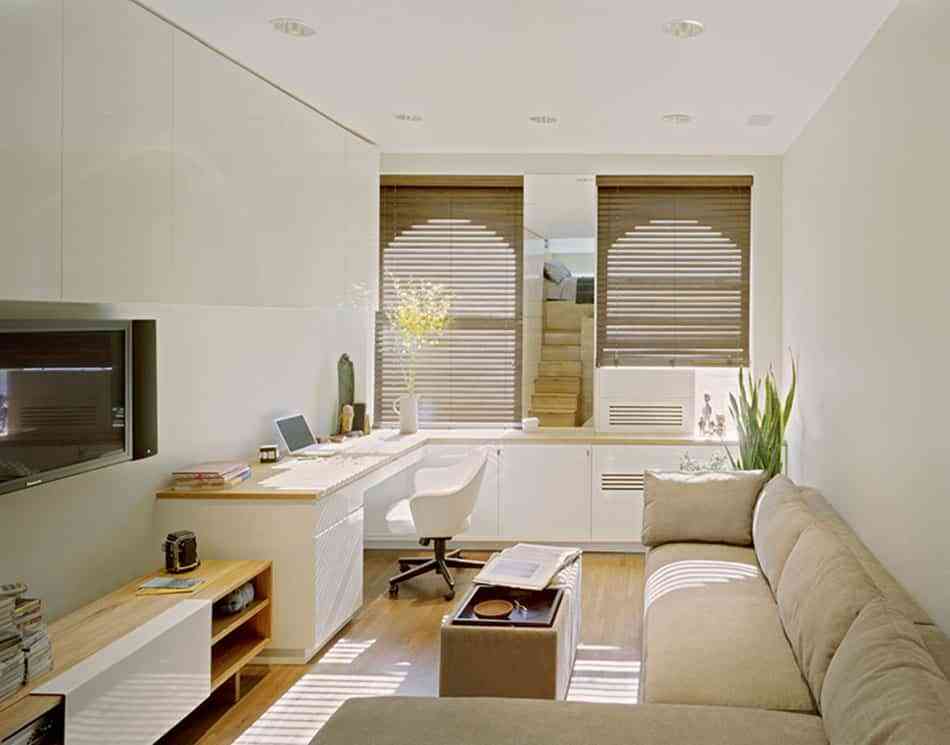 Walls and color. These two elements are, in my opinion, the basis of a good decoration. Painting is a very important resource when decorating the space and we It offers a wide variety of possibilities. Choosing the right colors is essential, especially if you intend to paint a small house, since the visual amplitude of the different rooms will depend on your decision.
Many of us live in small houses (or not as big as we would like, right?) The fact is that when we propose to choose the color of the walls of a floor of a few square meters, most people believe that it should be limited to white. After all, it's the brightest color, is not it?
Paint a small house in white, yes or no?
White is the color that best reflects light, so if you choose it for your home (and more if it is small), you will make the environments seem more spacious and more open spaces. If on the contrary, you choose dark colors To paint the walls of a small floor, the only thing you will get is to get a crushing atmosphere, which will seem even smaller than it is.
However, that does not mean that you have to settle for white, especially if it seems dull and somewhat boring. We have gone through stages in which white was the fashionable color. More than paint the house white the total white was persecuted. And although the Nordic style it is still a trend (and white is one of its fetish colors), that does not mean that we want to include other different chromatic brush strokes.
But if you still believe that white is the best option, then watch that it is not too cold. Add touches of warmth with elements of wood and with green plants. The details of color are made, in this case, essential.
As a general rule I will tell you that it is convenient do not change color in each room, but it is better to unify the tone of the walls of the whole house, with slight variations. In this way, the result is more harmonious.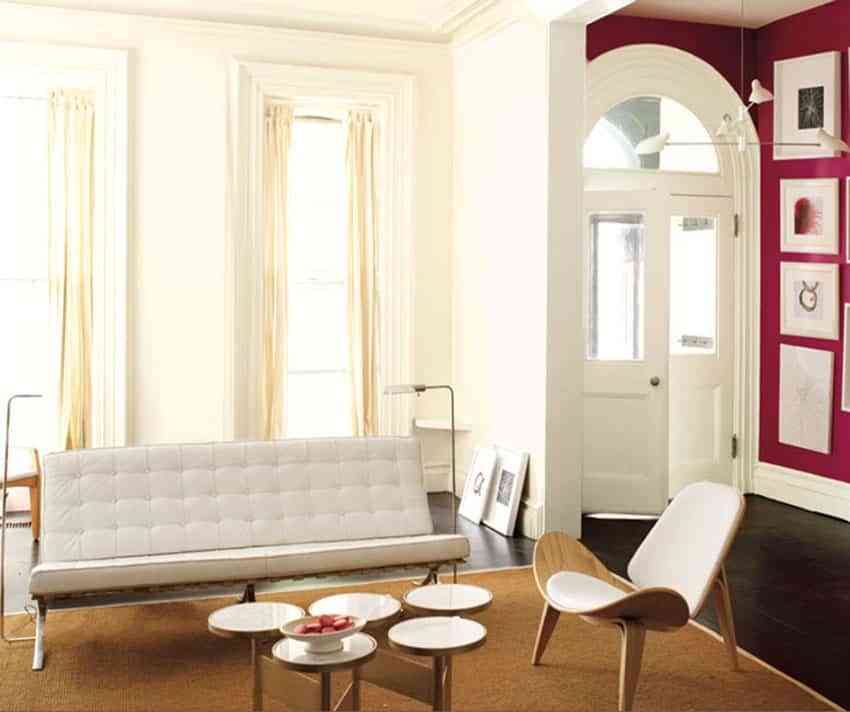 A good idea is to use one color of base and another to create contrasts, and use the same combination throughout the house.
Do not panic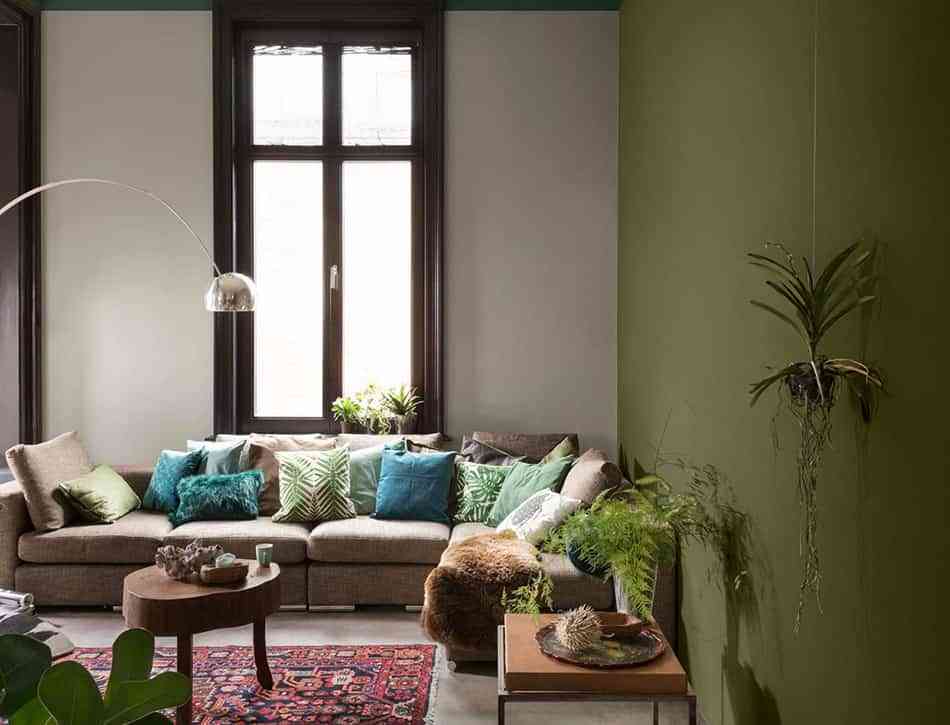 I believe that in decoration, as in life itself, there are times when it is necessary to risk. Otherwise the triumph does not become so splendid. And the case of the painting of the walls perfectly reflects this position. Sometimes we are afraid to choose different colors, that go out of the typical white or beige, and we do not realize that there is nothing simpler than change the color of the walls.
When we understand that the painting is not definitive, that the colors they are changed with little effort and in just one day of work, we are able to think differently, to imagine things differently.
With this I do not want to tell you that you have to paint a small house of any intense and dark color, but that open your mind and choose that option that you think may look good, even if you get away from the typical target.
Options that bring light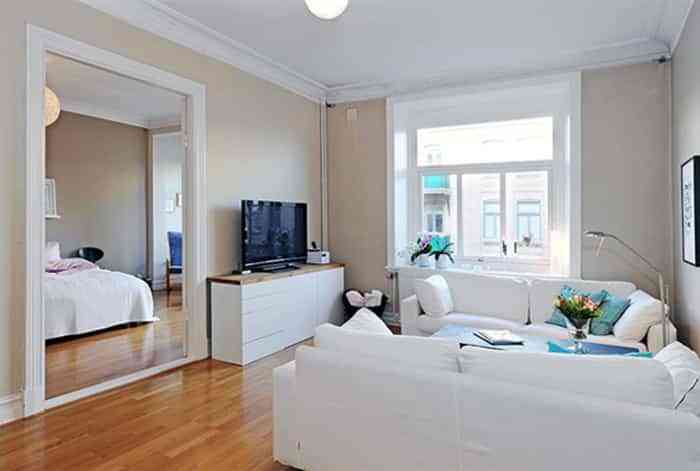 If the target seems the best alternative, go ahead! Surely you get the environments to look like wider and lighter, and you will appreciate it on a day-to-day basis. However, there are other tones that are worth considering. They are clear and bring light, but they will give your walls some more original nuances.
In addition to beige (which is a color that brings great warmth, although it may be too classic) There is gray, so modern and special. Personally I love that color, applied very softly if the spaces are small, and with more intensity in large rooms. Gray has a Nordic-inspired component that also helps define space.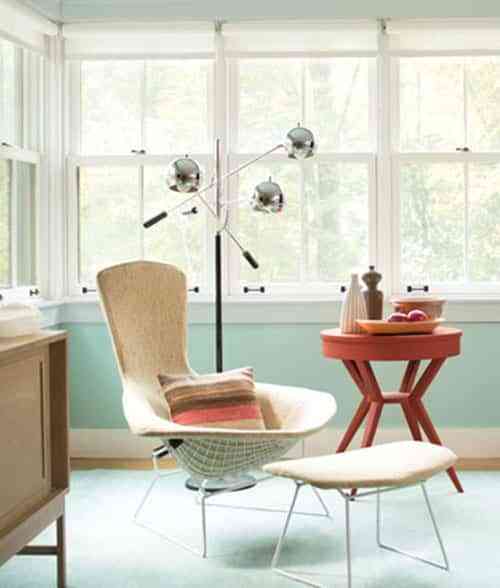 Another color to consider when painting a small house is pink, a youthful and very fresh tone. The only thing you have to do to get it right is learn to dose it What do you think if you paint a single wall? Or if you leave it for more intimate environments like the bedroom?
These are some color ideas for inspiring, although you can choose other tones that would be just as good on your walls.