Incredible as it may seem, there are certain changes at home that we can materialize by ourselves. Achieving great results, original and decisive when it comes to modifying the style, air or good vibrations of any of our spaces, can be summarized in changing the color of pieces as dynamic as determinants when shaping it. And as for a button, today I bring you a lot of good ideas to paint chairs, and get to change the appearance of your stays through practice. Do you add to this simple and apparent change? Well take good note that we started!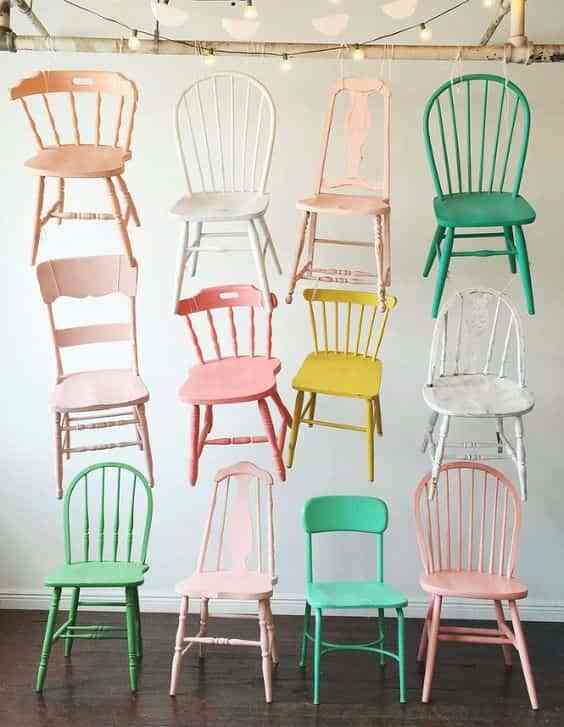 In neutral tones
If you think that the idea of ​​blunting with some daring color clearly is not for you, bet on decorate in neutral tones When you paint your chairs, it will give a great visual interest to the decoration of your dining area. Range of gray, black, white and the wide line of browns can become everything you need to release space of the most original and unexpected forms.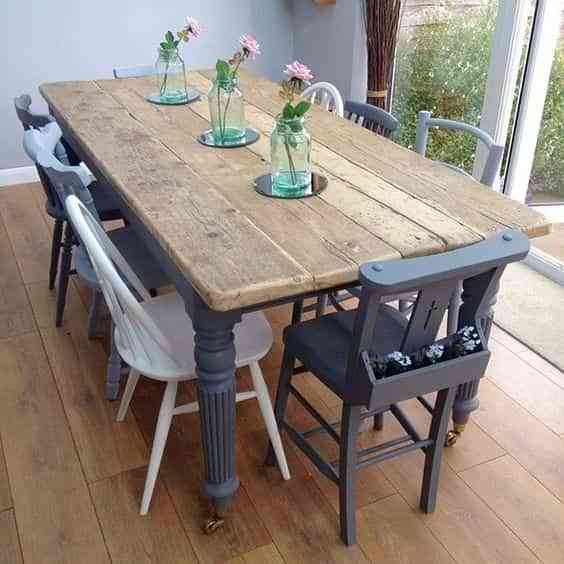 Only the sitting
Changing aesthetics just from sitting can give you great results. Painting chairs supports a lot of variants, and if any of them seems too daring or attractive to look at, bet that only one of them that looks that way. You will show off your original air without getting tired And you will have the originality in the space more than guaranteed!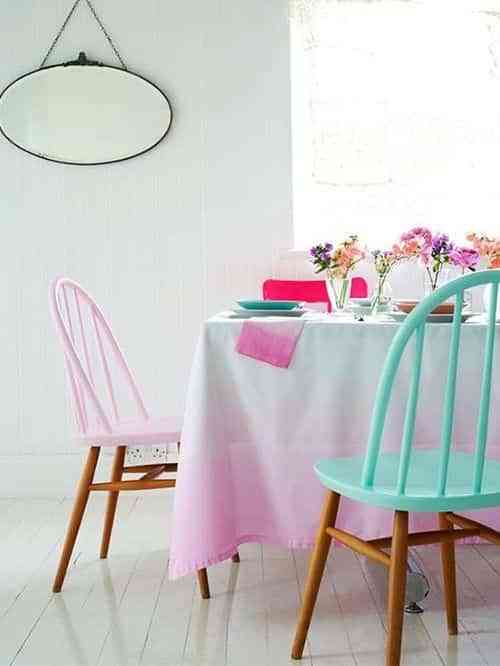 Reclaim
Decorate a house with little money it is for many extremely determinant. But that does not mean that you have to end up falling into the general aesthetics of the low cost house in which the absence of originality and style is almost what is expected of it. Betting on investing time instead of money will be a sure bet to distinguish it from the majority while promoting its character, warmth and identity. And all through small details like that of encourage you to paint chairs by printing on them a part of your taste and more personal style! Reocéate to do it and you will have served the originality spending very little on the way;)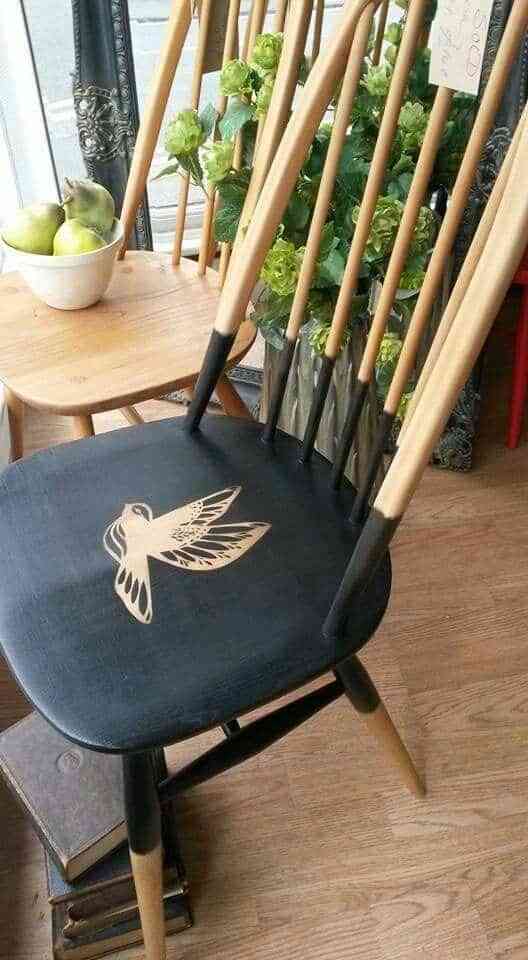 Bet on the dip painting
Dip Painting or submerged effect technique is a practice with which painting chairs by yourself will be a piece of cake. It is about imitating the effect achieved by introducing each of its legs in a paint pot, and to put it into practice you will not need more than the chosen painting and double-sided tape with which to mark or limit to what level you want to reach with the new makeover for your chairs.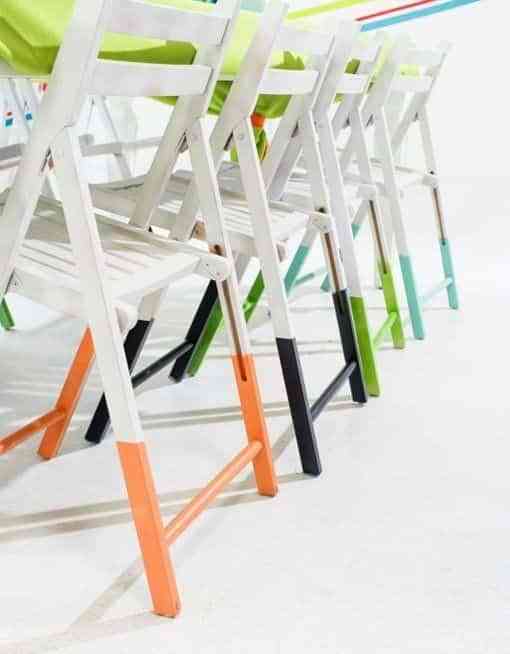 All the same
Painting chairs betting on changing the aesthetics of each and every one of them, can lead to a more varied result than you had originally thought. So if you want show off renewed airs without giving up a distinguished style and not at all tired in sight, bet on subtle touches full of originality.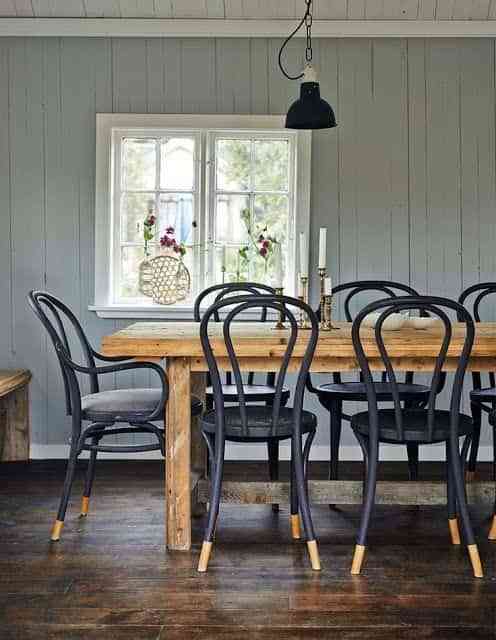 Painting chairs: In the variety can be the taste!
If the more heterogeneous style goes by you, do not even think about it. You will be betting on the colors that you like the most and painting each one of your chairs with a different one. In monochromatic rooms, this effect can go a long way. You can get it with the same chair model and different color, or with completely different models to achieve a completely devastating image.
Preserves part of the original finish
Continue highlighting the essence and original finish of at least certain parts of the pieces with hearth, is a precious way to accommodate them in our day to day. Combining the art of merging today with the aesthetics of yesteryear will lead to super-eye-catching results and interesting What do you think of the result you can get?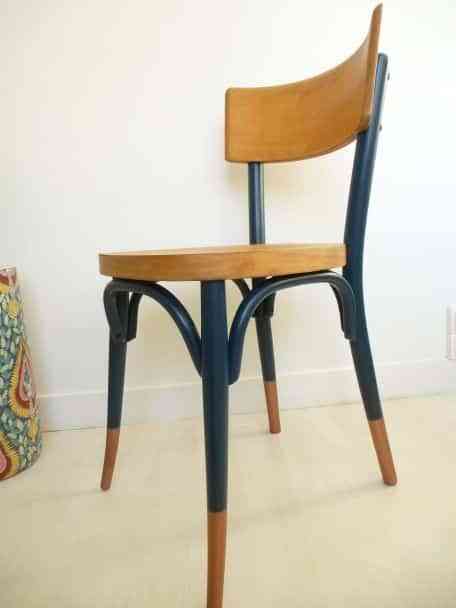 A fresh and casual touch
Even the most linear and simple of environments is susceptible to change by simply encouraging you to paint chairs to change their appearance. And if not, look how well it has seated the dining area that I show you through the following example. Do not you think those vivid colors have made you feel great?
A turn of the screw as always
Even the most classic piece can become a star of rabid news in your dining room And it is that converting your usual chairs into protagonists of the stay can be as simple as betting on giving them an unexpected color.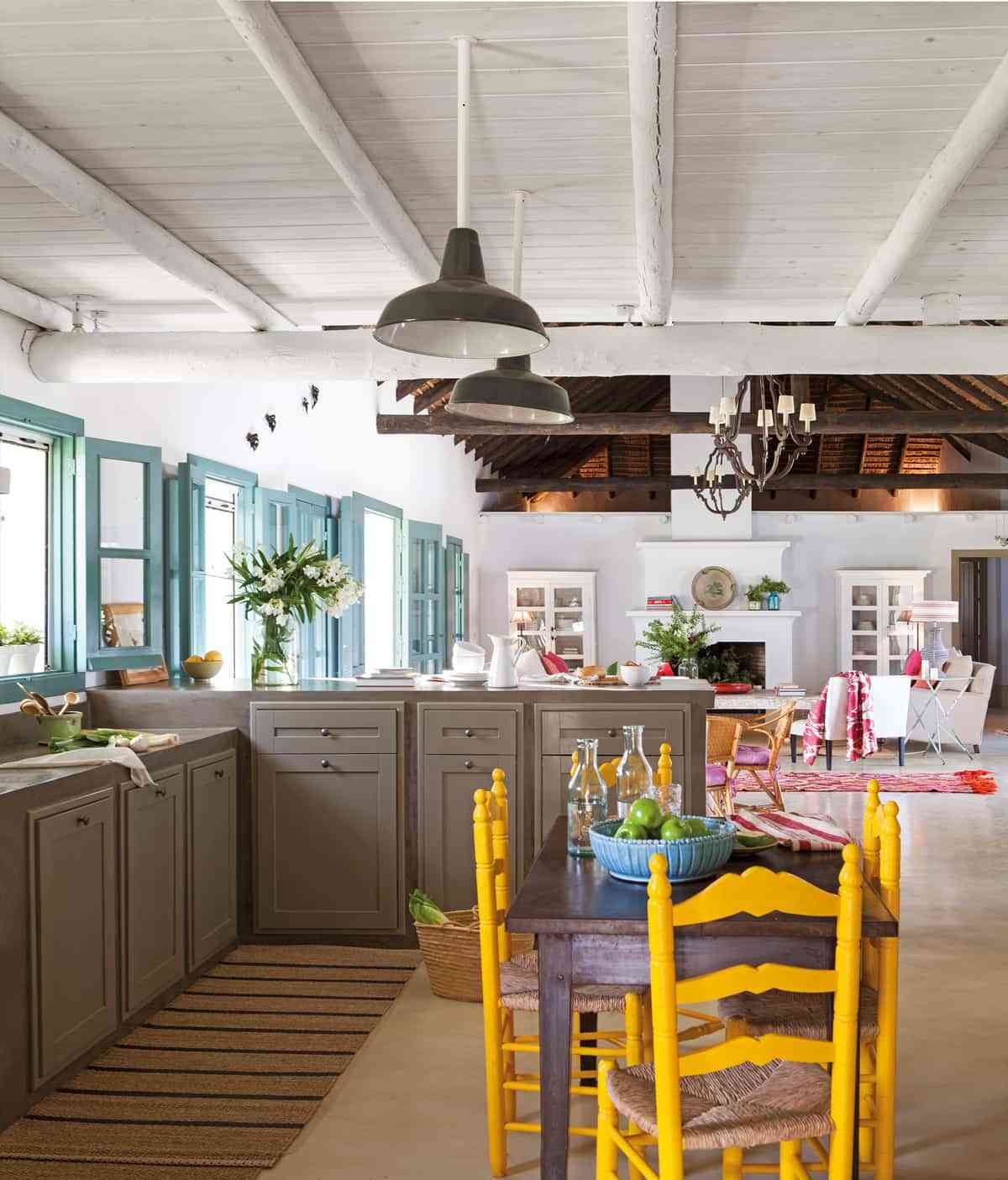 As you can see, painting chairs can become the option you are looking for to start aesthetics in your dining area without investing much along the way. Choose the idea, technique and color that best suits what you have in mind and do not wait to show off results worthy of a magazine cover at home!