At this time of the year, the house wants to renovate more than ever, achieve a change of look masterly focusing on those areas where we all look. And of course the surfaces that lend themselves most to it are the walls and partitions of the rooms. As fun as painting the walls with optical games that carry your signature. Of course, these ideas will no longer seem the same. Do you follow me?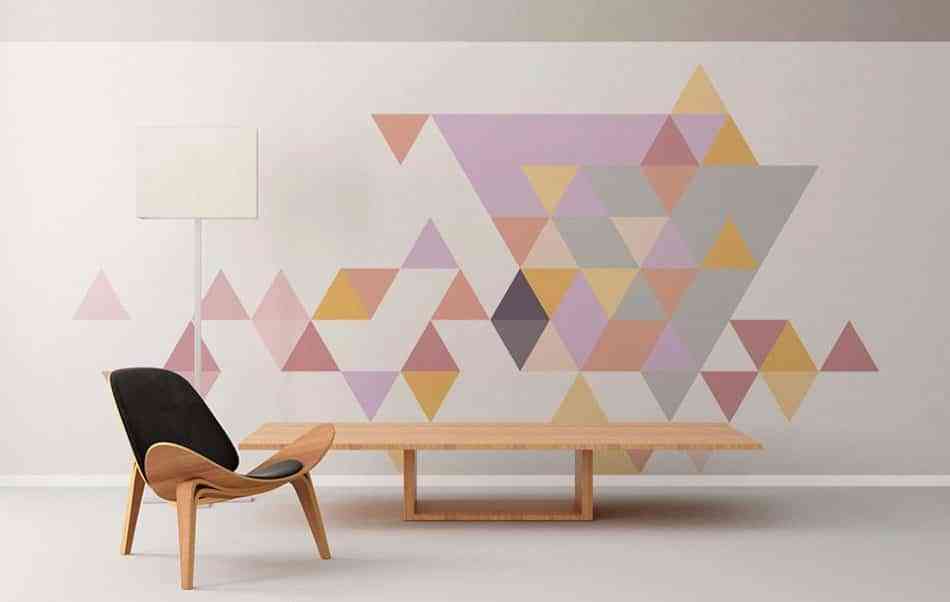 I know. It is not easy to decide where to start. Suddenly all your domestic interiors they seem to you ideal for say goodbye to uniformity and start painting the walls with optical games. But it is not that our house becomes a multicolored stage. The idea is bet for a series of decorative drawings and effects on those partitions that are crying out a personality blow
Painting the walls with optical games: a brilliant plan
If you are one of those who like to put a lot of you in the decoration, paint the walls with optical games It is a plan full of incentives. In addition to saying goodbye to the smooth finishes and boring, you can take out that little artist that you have inside. Let your imagination go into action and begin to capture your funniest and most original ideas. Is about make murals and drawings that give life to these surfaces without it being necessary to master any pictorial technique in particular. If you're good at drawing, do not hesitate. You only need a painter's tape, pencil and ruler and those new shades of paint really Special. Soon you will see that painting the walls with optical games has served to give a more interesting to your domestic spaces.
In your little hall, in the entrance of your kitchen or in the fourth of the kids. The best thing about this proposal is that it accepts any area of ​​the house. All rooms can benefit of a project like that. You decide where to paint the walls with optical games.
Small tricks that highlight
How about the idea of ​​giving volume and relief to a narrow partition in your modern living room? Or to that column that stands out in the middle of our eclectic bedroom? Sometimes painting the walls with optical games only consists of generate a sense of depth on a surface that is too uniform. Without having what to do look for new colors that harmonize with those that already exist in the room. We can base ourselves perfectly in which predominates in the room, but opting for a darker tone. As simple as that.
That little master touch with your artistic hand it may be enough to make that This elements acquire more volume visually. They will be more dynamic and as a result will have more prominence in the set of decoration. If the effect convinces you, try elsewhere. Painting the walls with optical games is to say goodbye to the monotony.
Unfinished skirting and geometry everywhere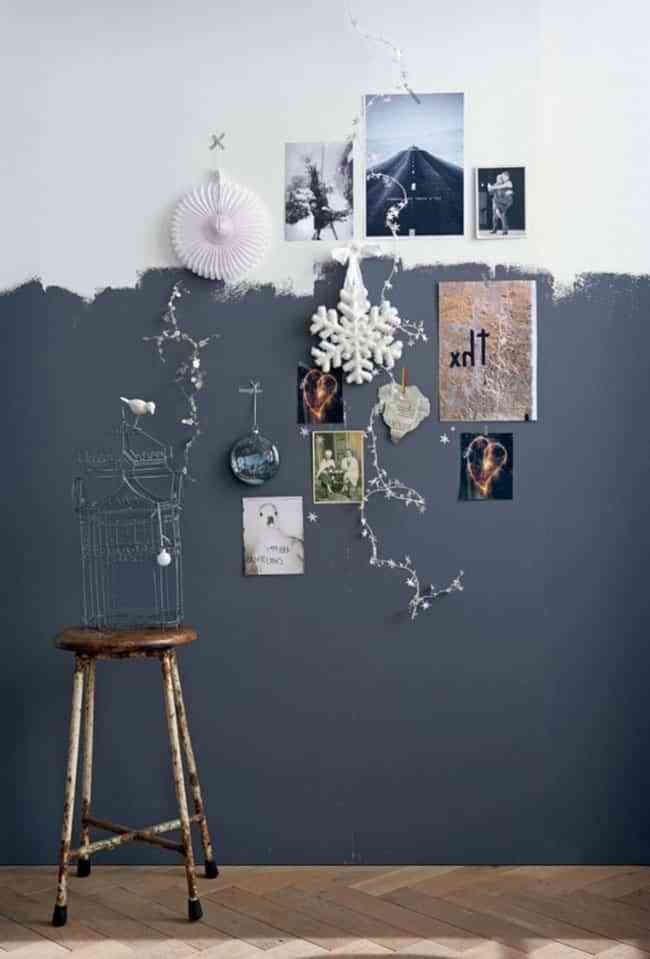 Painting the walls with optical games also allows Rescue decorative solutions that we have always loved. And maybe the Sockets with paint appear among them but until now you have not figured out how to integrate them in your current style. Take this opportunity to incorporate them but in a different way. You can be inspired by the colors that are trend, like the dark green and the pink stick, to begin to realize a mural of 1 meter and a half of height approximately. The fun touch will come in the way of finishing it. Make irregular lines that simulate a landscape of Nature or silhouettes of plant figures. And if you feel on a roll, jump to draw small insects on the top of the wall. Now that the jungle effect is very topical, you have many ideas to think about.
And how about the option to bet on a gradient? If you like to experiment with the color combinations and their intensities, it is very easy to succumb to Ombré effect of which I have already spoken. In addition, you can do it using tones of the same range or using two different colors and very contrasted. Of course the best choice if you want a more impactful result. Reserve this work for some corner with good natural light, and thus its unfinished appearance will be well appreciated.
As well It can look great in your bedroom, next to the area where you have created your little newspaper dressing. And in some of the partitions that delimit the dining room. If you have succumbed to the charm of geometry, bet on your silhouettes and transfer them to a special place in the house. With the help of a template you will avoid surprises. This is how creative it can be to paint the walls with optical games.
Pictorial windows: the other look
Contemplate the spaces with another look. It is another of the virtues of painting the walls with optical games. Wonderful, do not you think? Make framed drawings to frame environments. Create compositions that look like windows full of color and dynamism. And give life to small holes in the wall between furniture with solutions where the imagination commands.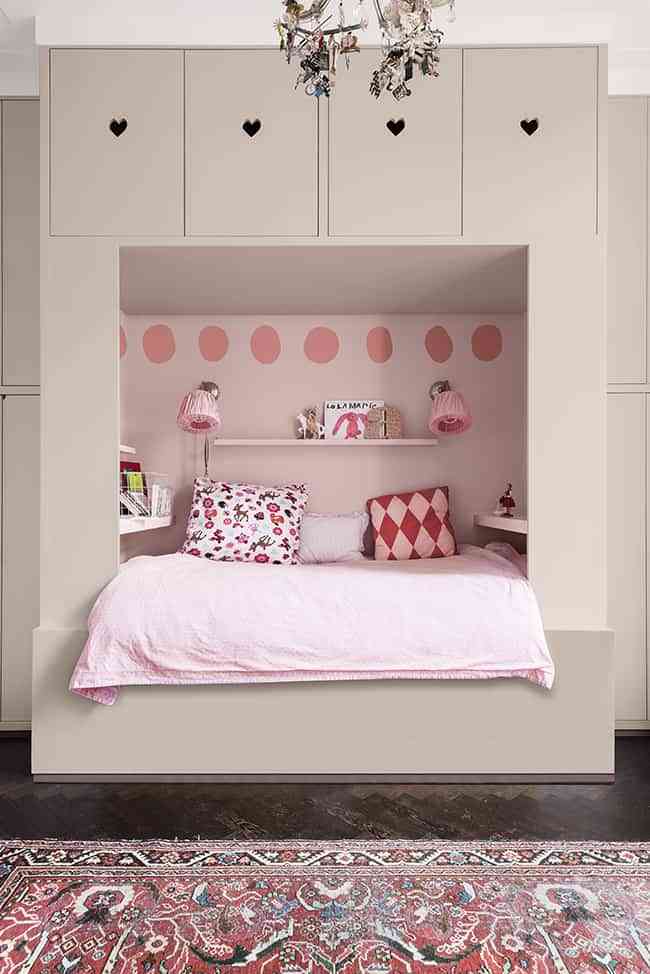 Again any room lends itself to renew its image with this blow of effect. You can ask yourself paint a beautiful smooth mural to frame some shelves, Maybe in your bedroom. You will have managed to give a total prominence to that area of ​​the room by just adding a new color plane. If you want to make more fun drawings, they fit better in teen rooms or in children's rooms, with total freedom for your creative genius. A few freehand circles and in different sizes may be what you're looking for. They are sympathetic motifs and the more imperfect the more improvised they seem. As you can see, there are no limits when it comes to painting the walls with optical games.
Do you think a suggestive decorative idea?