Do you want to renew the color of the walls of your home? The paintings for interiors they are a fantastic resource for give it a new air of a fast and economical way. The choice will depend to a large extent on the budget you are going to allocate and pay attention to the different types of paint to choose from. Below we show you a basic guide and what are the most suitable for each stay in the house.
Basic notions of interior paintings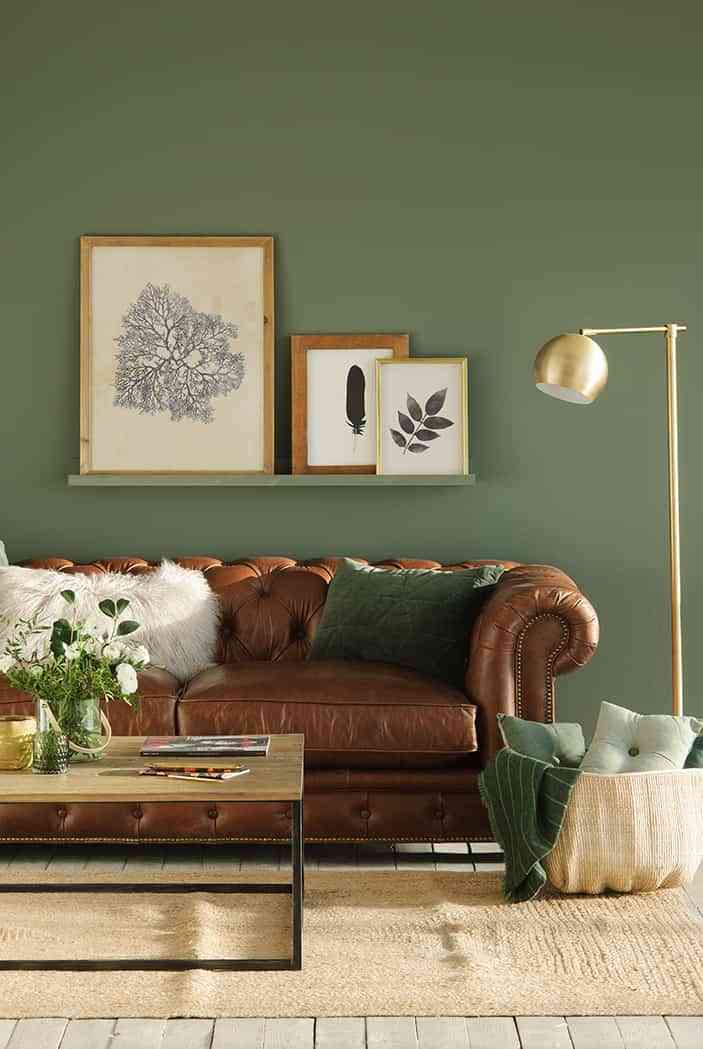 The walls are one of the elements that most wear the home. Keep them impeccable throughout the years, it is necessary for your home to look clean and resplendent.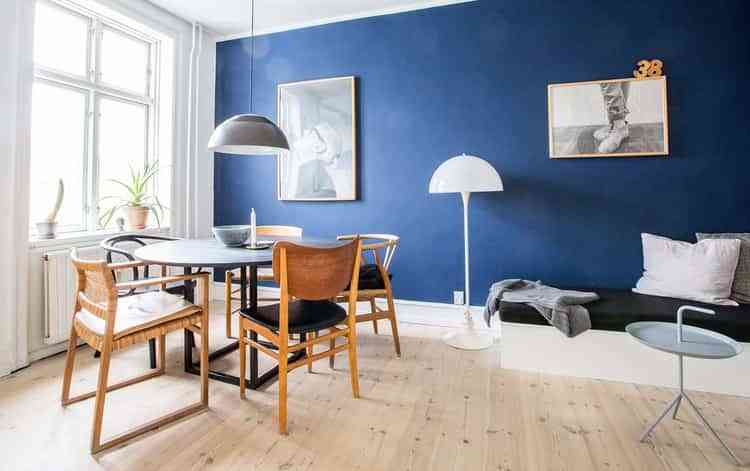 A key to achieve it is Prepare the surface before painting it. Another option is to choose the right paint for each space (bathroom, kitchen, children's bedrooms ...)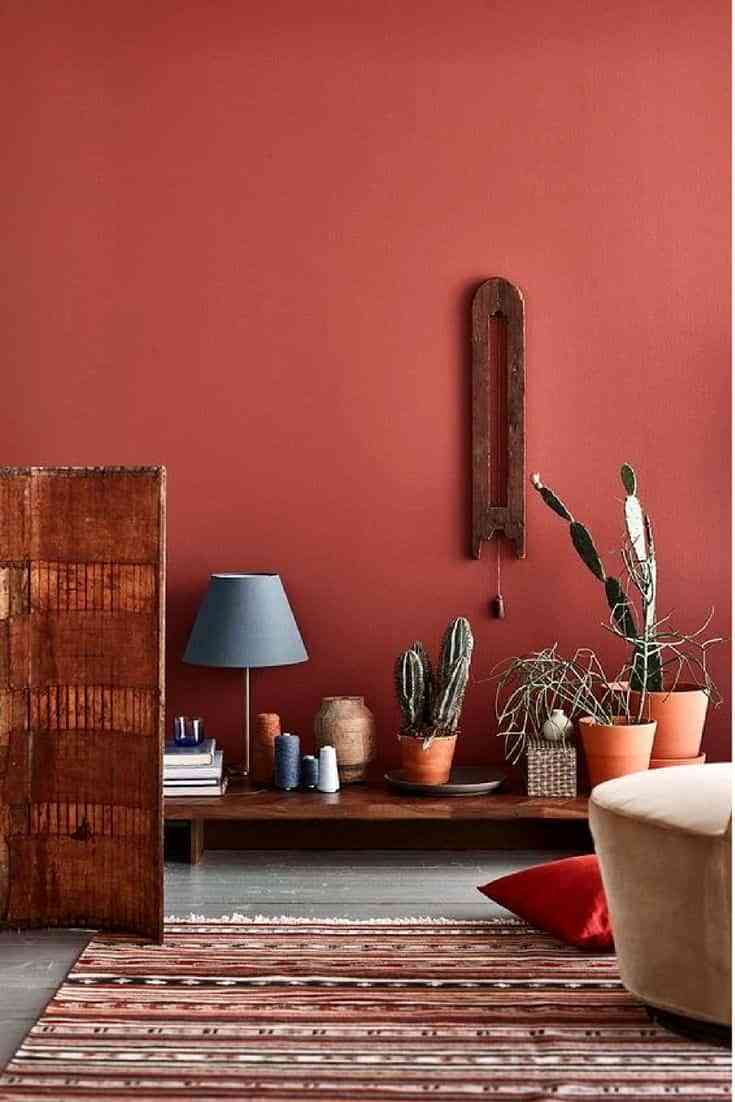 It is important to decide on quality interior paints Although they are a little more expensive, they will give uniform finish and are more durable. Keep in mind the Coverage capacity, so you do not have to apply more layers to get a good result. Choose washable paintsAnd that hold the cleaning well without spoiling.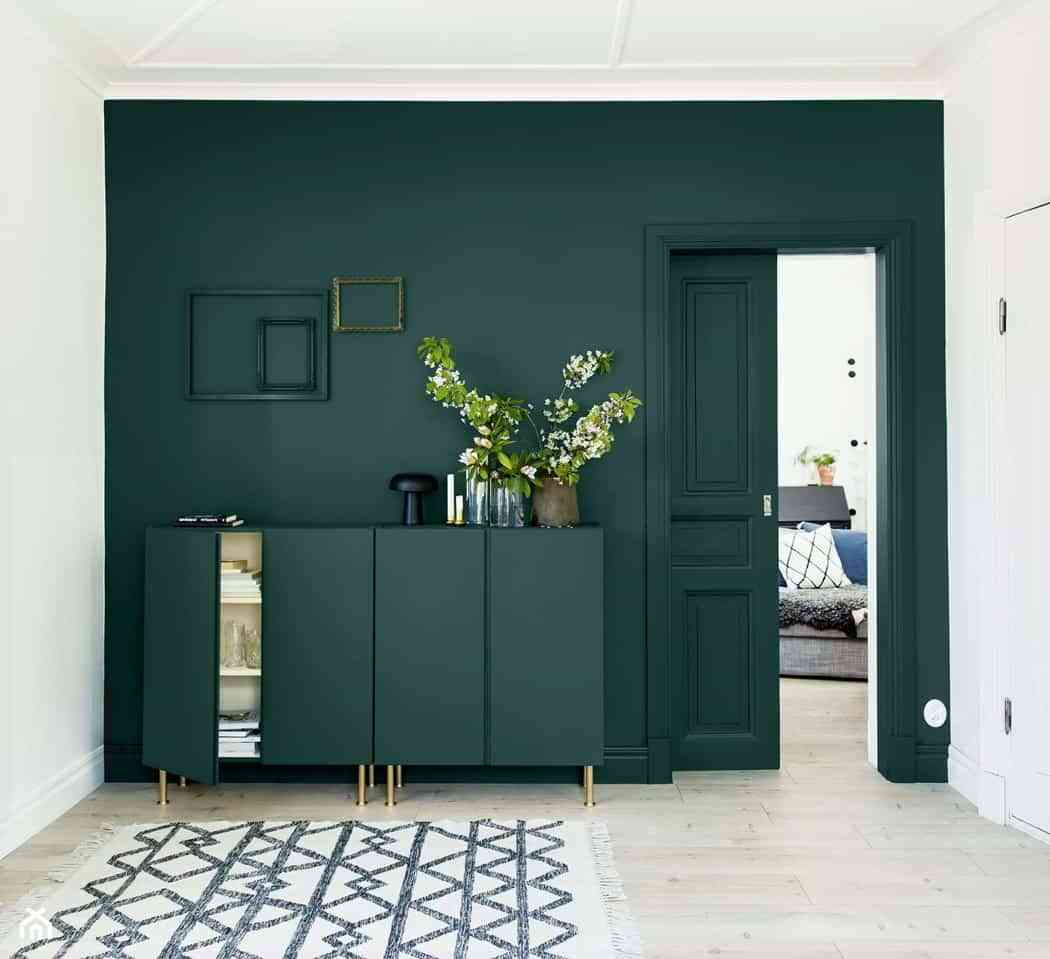 Depending on its chemical composition you can differentiate wall paint in two groups: water paint (latex) y oil paints (enamel) The first group is cleaned and diluted with water and the second with diluent.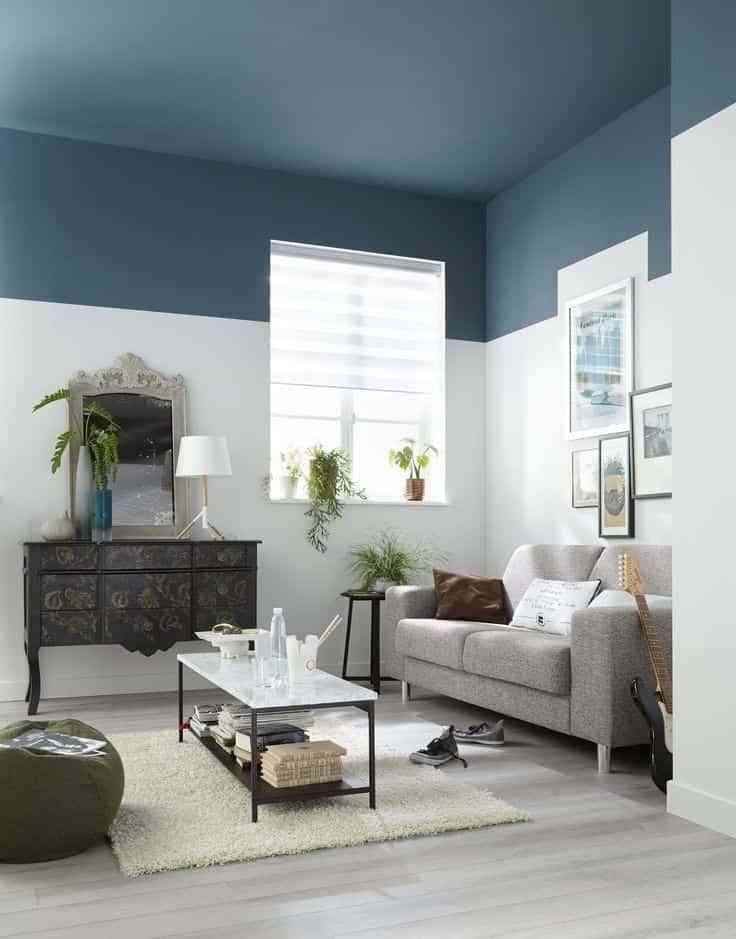 The painted ceilings they are a fantastic resource to give style, character and personality to your spaces.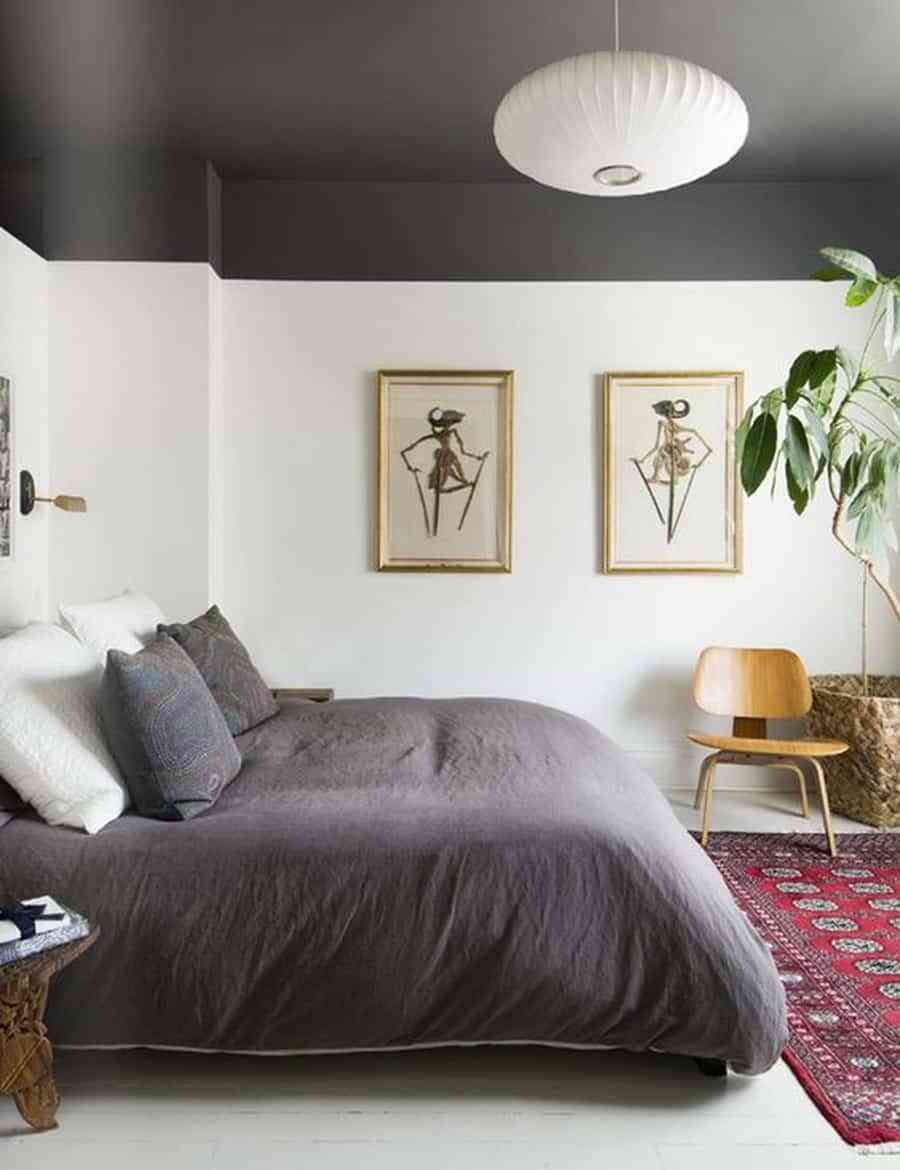 Base paints. It is a type of economic painting to prepare the walls. Alisa, softens imperfections and seals them so that later adhere better.
You may be interested in reading: How to paint walls in an original way and transform your home!
Tempera paints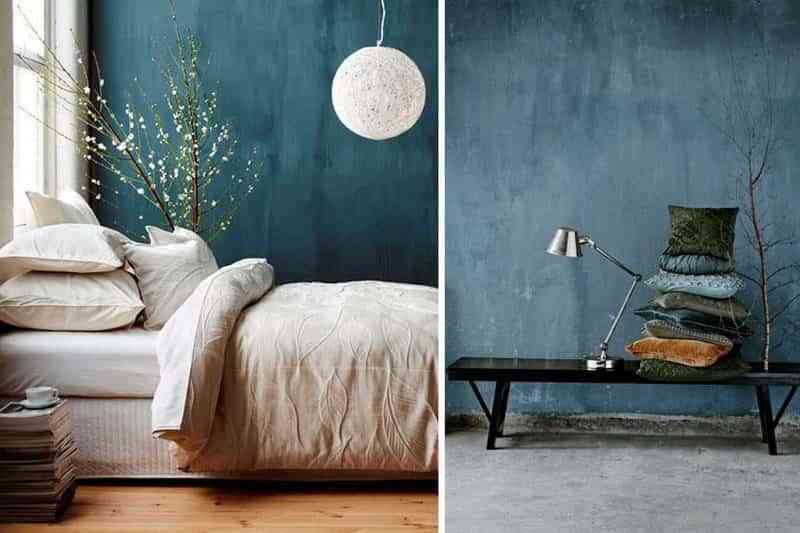 This type of interior paint is soluble to water, it is permeable, economical and easy to extend.
But it does not have much adhesion on walls that have not been treated before. That's why it should be Use a fixative.
As a base paint it works very well.
It is not recommended for surfaces where there are moisture problems.
Tempera painting offers the possibility of having textured finishes and artistic murals.
Plastic paints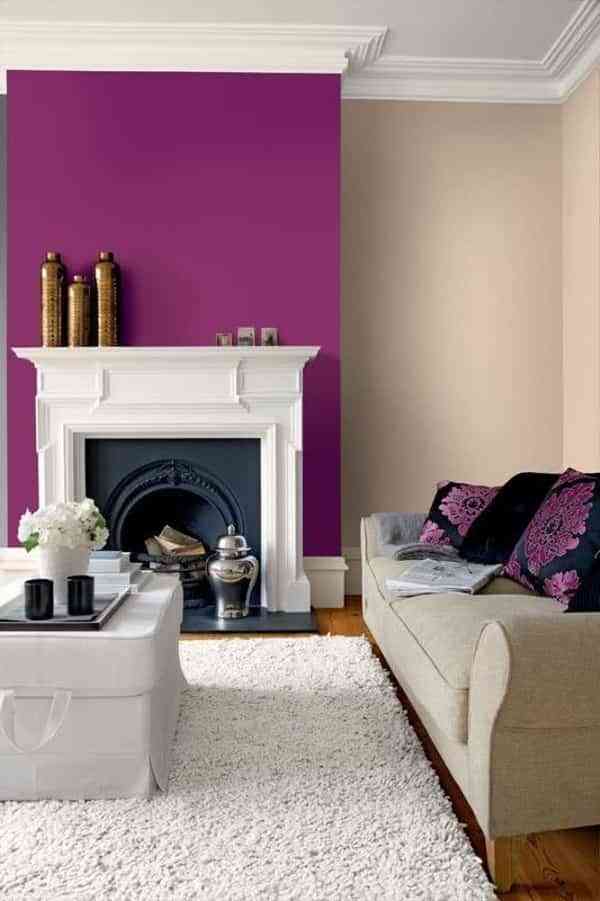 Is the interior paint par excellence.
It is composed of water as a soluble base that combines with acrylic resins.
What makes it a washable paint, of greater resistance and quality than tempera paint.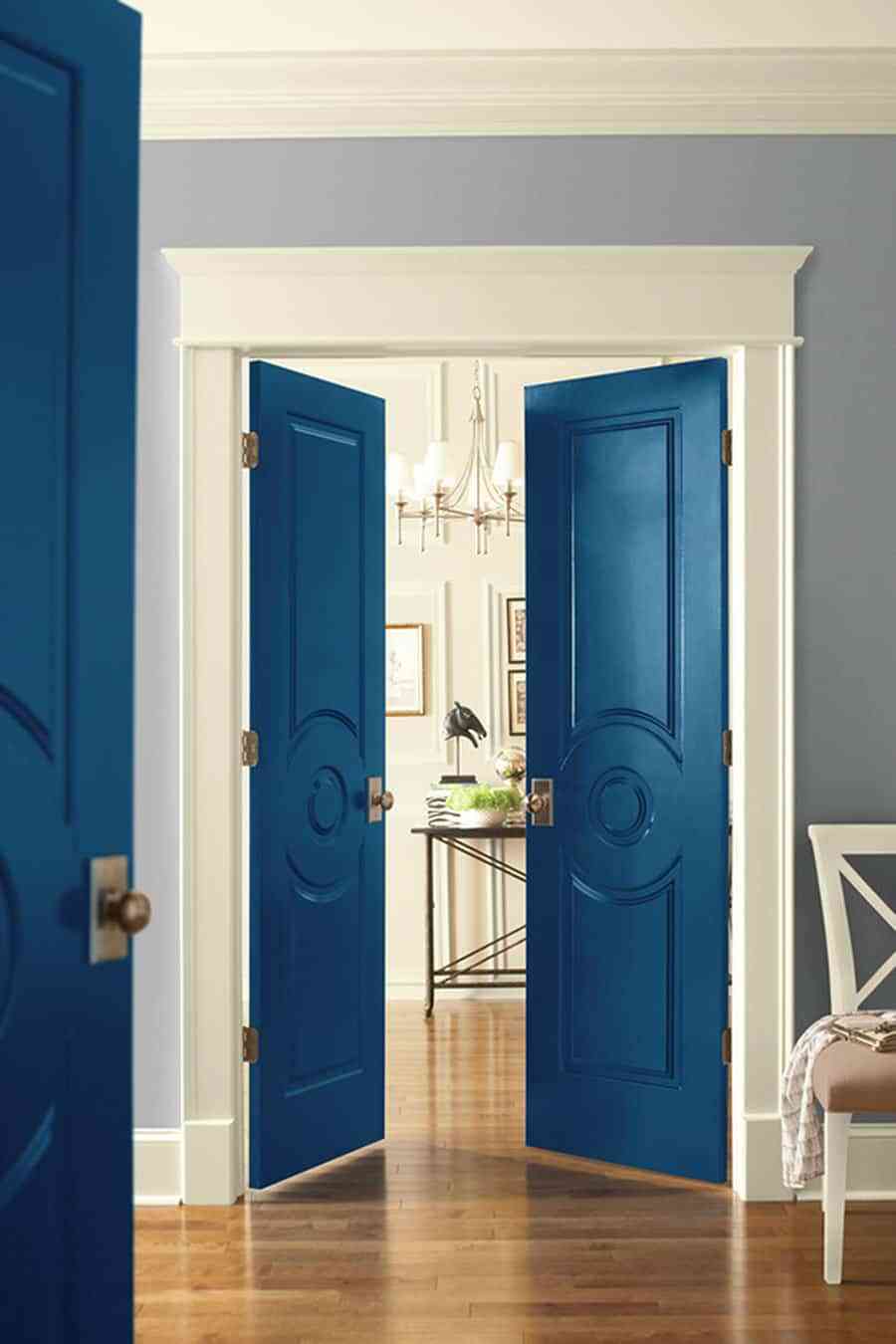 Being waterproof can be used on windows, doors, baseboards ...
It has several finishes: bright, satin (supports the passage of time well) or matt (disguises well the imperfections and imperfections). Of course the three finishes are washable and water resistant.
Synthetic paints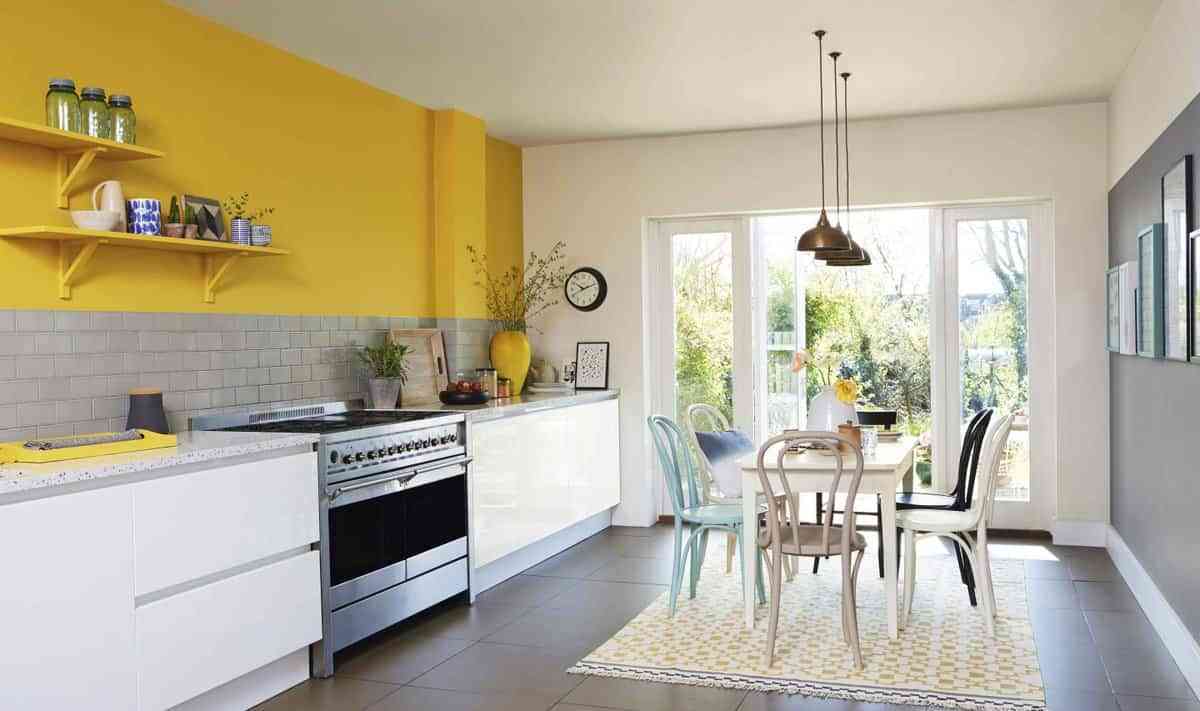 Synthetic paints can not be used without applying a base.
It is very resistant to dust, dirt and the passage of time.
To eliminate stains will be necessary to use solvents.
It has three finishes just like the plastic paints: glossy, matt and satin.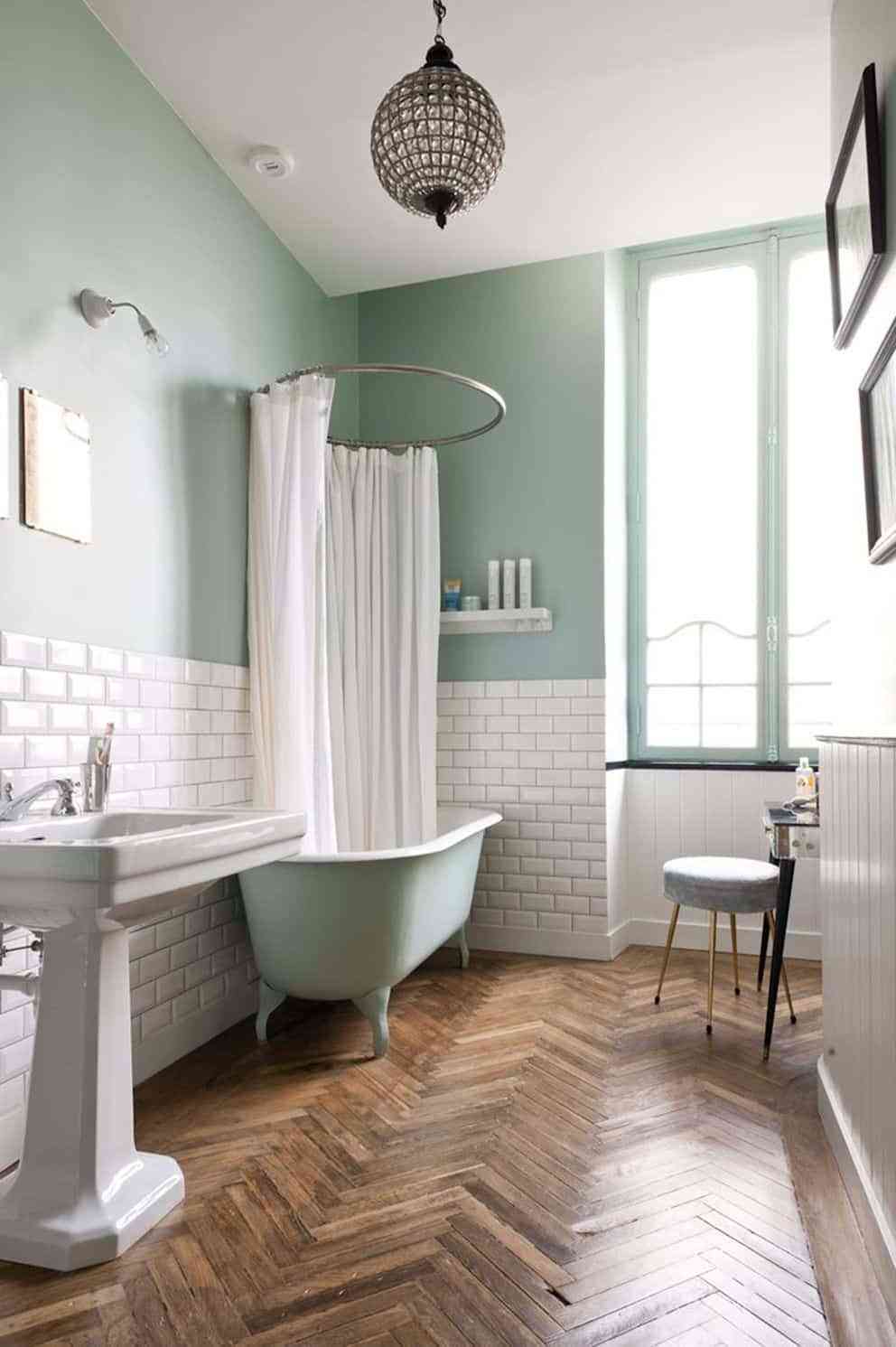 Due to its capacity of resistance and durability It is widely used in kitchens, bathrooms, windows, frames ...
Stucco: decorative painting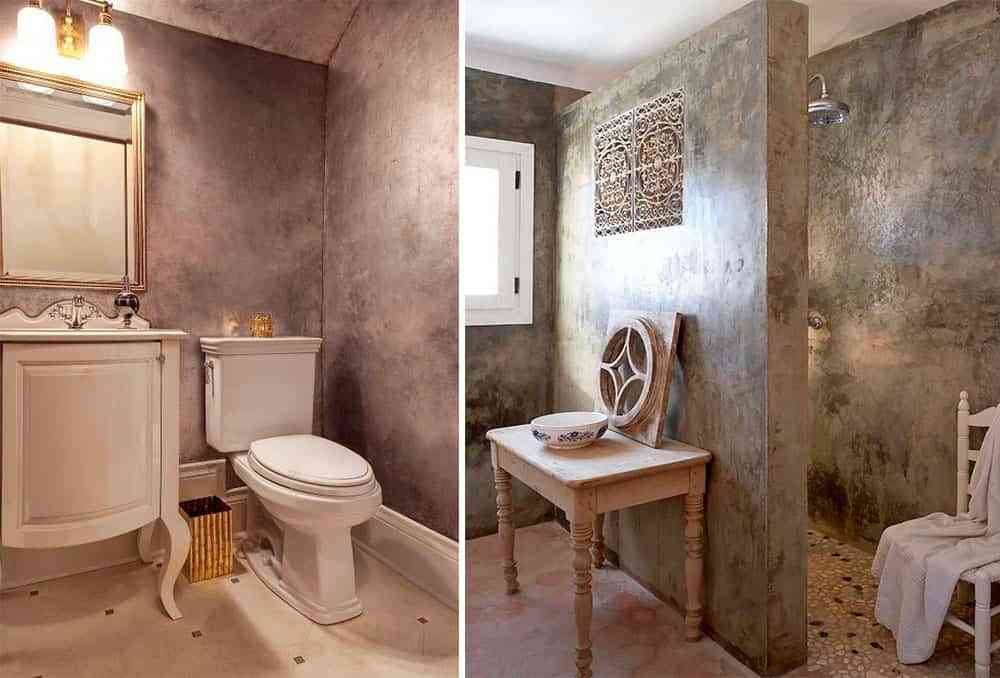 For the surfaces and walls that present various imperfections applying this style of painting to interiors is perfect.
His technique consists of: a first layer with pressure (roller, cloth) is applied to create a light texture. Then a lighter or darker tone is applied. The result is impressive and It gives a lot of strength and character to the rooms.
Anti-mildew paints for bathrooms and kitchens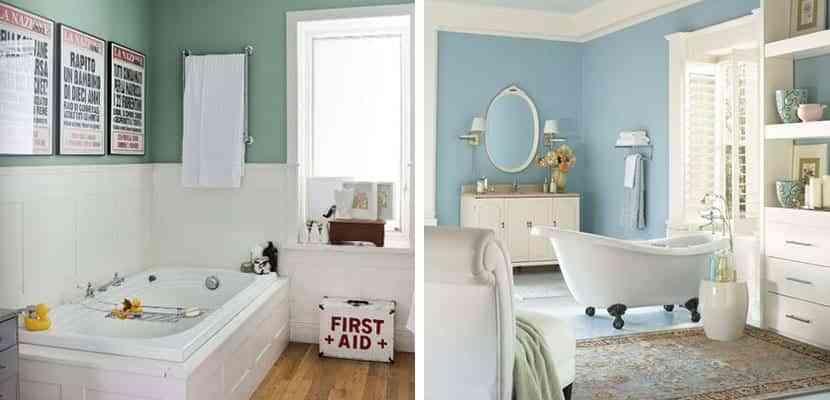 It is composed of silicones that have waterproof and fungicidal properties.
This interior paint is recommended for rooms where humidity and temperature changes are concentrated as the bathrooms and kitchen. It can also be used in outdoor spaces.
Paintings suitable for bedrooms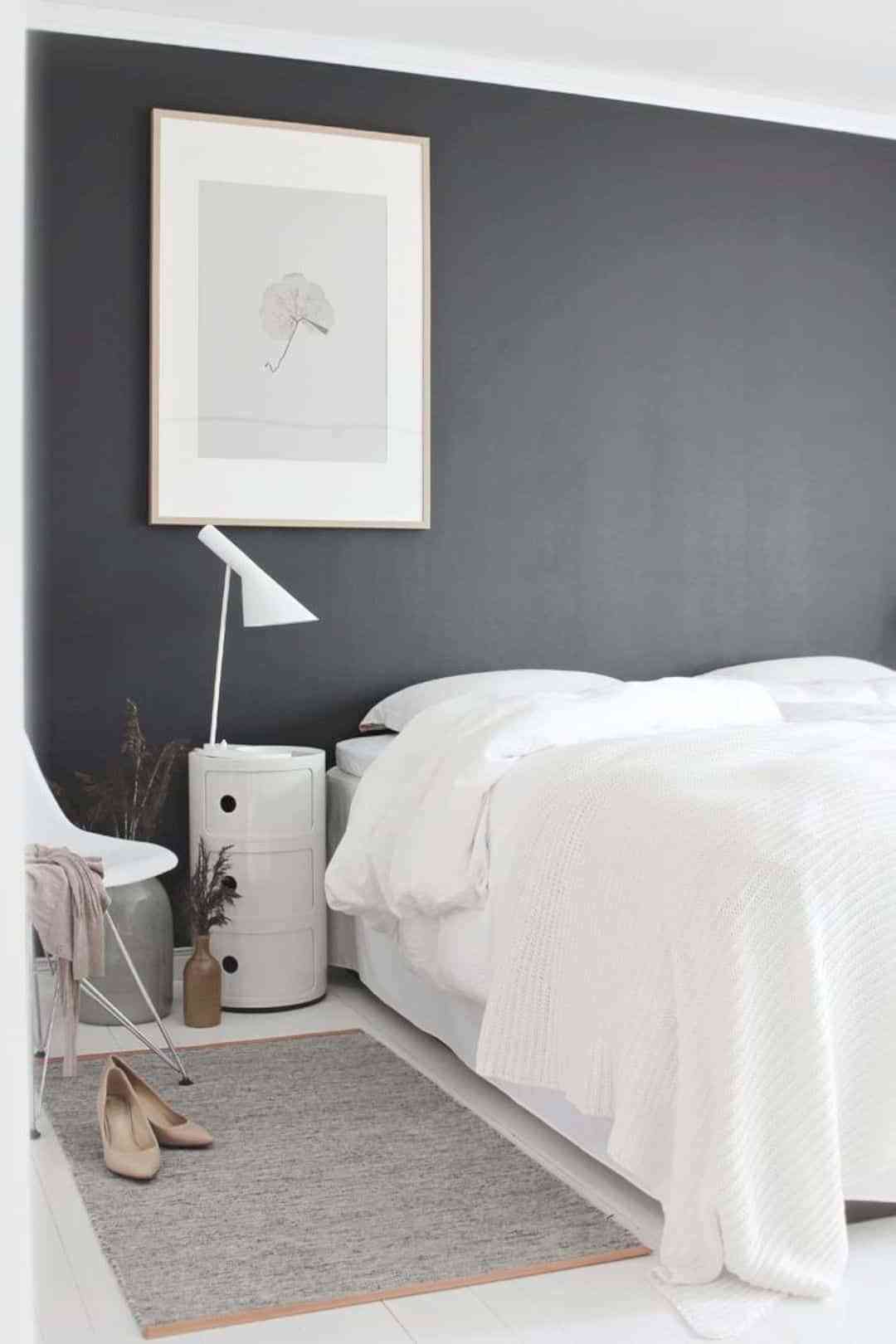 It is the space of the house where we rest and relax after a stressful day.
It is recommended to use washable, resistant and lead-free paints.
In the bedrooms of children and people with allergy problems you have to use hypoallergenic interior paints.
Antioxidant enamels
You can renew elements (radiators, visible installations) with metal base, use antioxidant paints or enamels for metal.
Composed of polyurethane particles that protect against corrosion.
Epoxy paints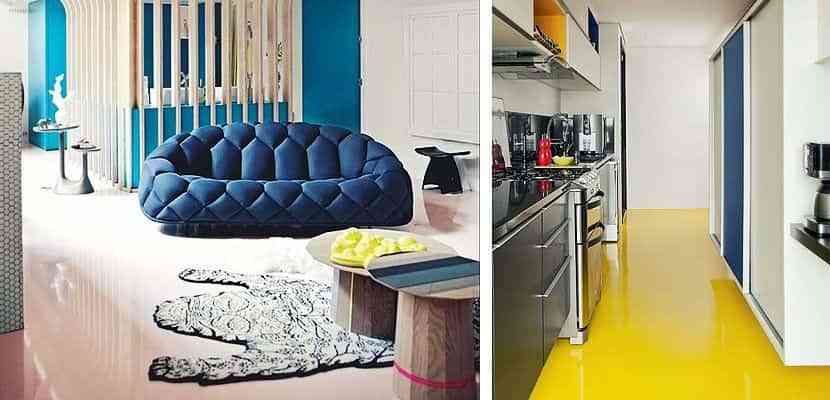 Epoxy paint is composed of a base epoxy resin, colorants and hardeners which form a substance with great resistance.
It can be used to paint the floors of epoxy resin, garages ...
Ecological paints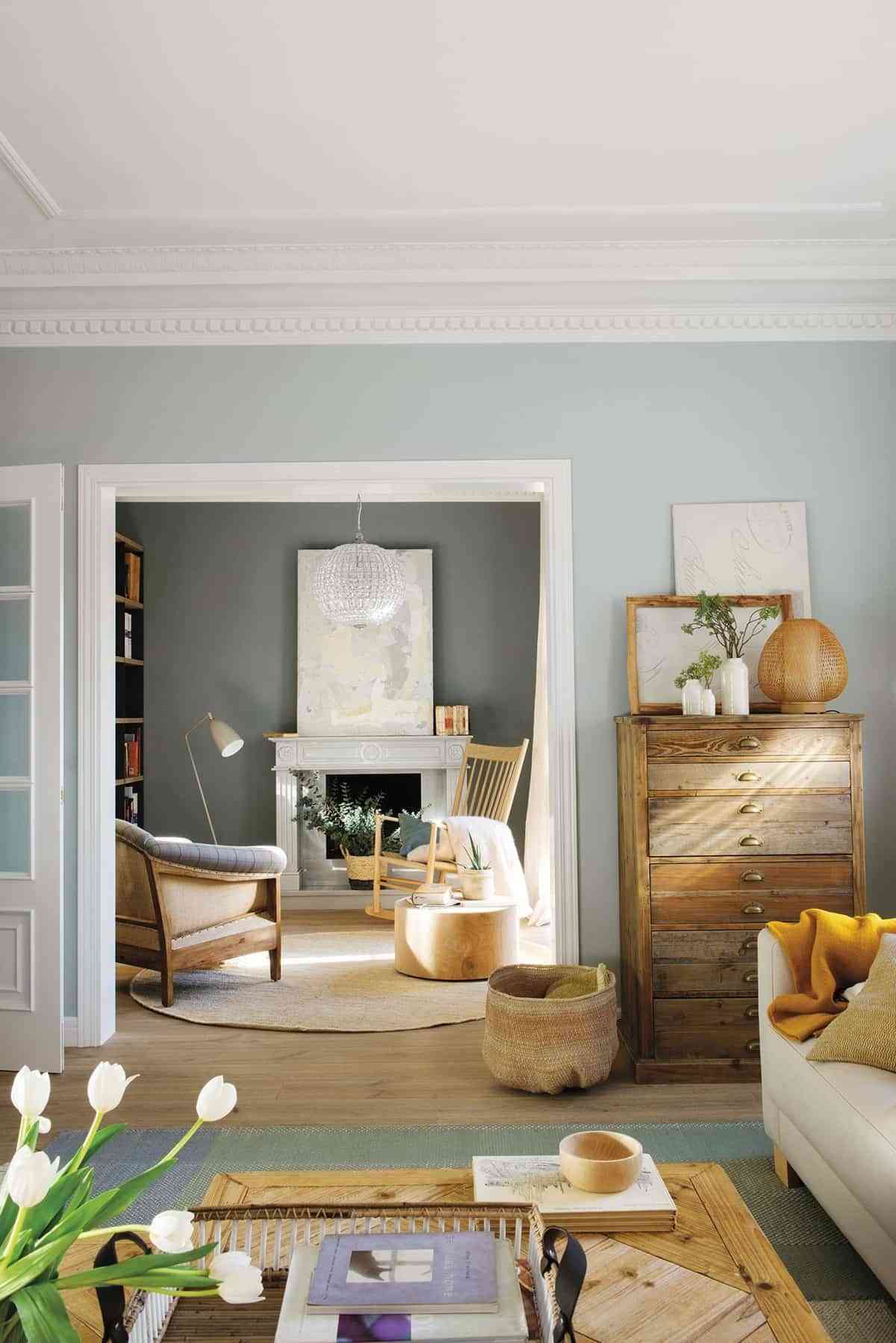 These paintings are composed of a base of Low emission polluting products and that are respectful with the environment.
They do not have VOCs (volatile organic compounds), so that no toxic substances emanate.
Another characteristic of this type of painting is that they do not give off smell and have a high degree of strength and durability.
You may be interested in reading: Tricks to paint the interior doors and decorate your house.
What do you think about this guide on interior paintings? I hope it has helped you to renew your home. The world of paintings is constantly evolving and new products are coming to the market every so often.