The Japanese panels they are an option that more and more people choose to decorate their home. They have opened a gap in our decoration almost without realizing it, hardly without promotion however and they represent a very useful and versatile option that also bring a minimalist and modern touch to the decoration with a subtle oriental touch.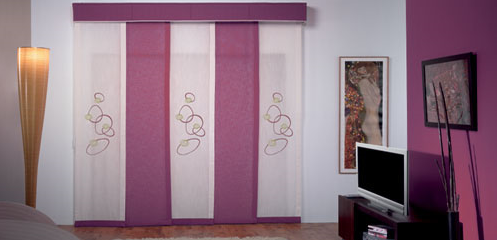 As its name indicates it comes from Japan where they are part of the traditional decoration and it is several independent panels that cross each other. You can make combinations of several panels, but in the same structure can get to enter from two to four or five, although in the case of being large walls can also link more than one structure.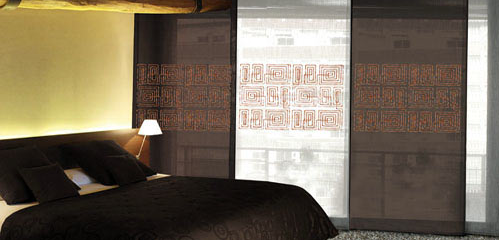 The overlap between panel and panel is usually between 5 and 10 centimeters, so there are no gaps or gaps between them and look like a continuous set in sight. The aesthetic possibilities are many since you can collect all of them to one side, half to the right, half to the left or all towards the center. There is also the option of folding panel, with which each panel behaves like an individual folding curtain that can be collected in its upper part independently of the rest of the panels without taking into account the position in which it is.
As for the textiles that we can use, tend to be fabrics with a fall, somewhat heavy or stiff so that they fall straight to avoid dislodging or "make legs" (lateral deviations). For the central parts are more appropriate translucent panels that let in a little light, while providing some privacy, and some more opaque for the ends, although this decision will also depend on the use we are going to give.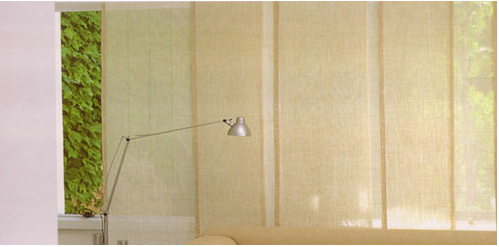 We can use them in balconies, small windows, large windows, sliding doors, terraces, etc ... and both in bedrooms and living rooms or other rooms. The combination of colors is free and can be combined with plain colors, or with some embroidery, smooth patterns, etc ... everything will depend on taste and decorative needs.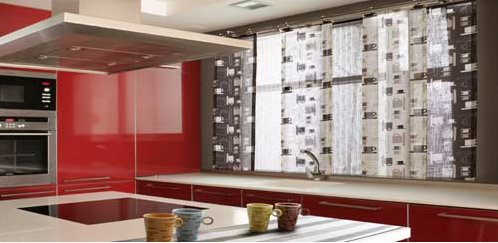 We must not forget a very important detail and is that its application clears the room to give a sense of spaciousness, because the structure occupies less space than a curtain with folds gaining in visual cleanliness and spaces.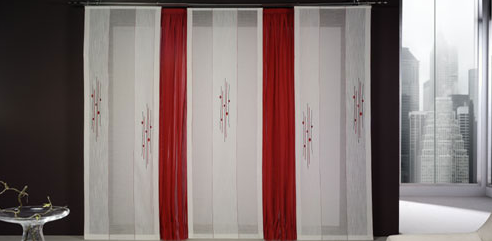 Another application that these Japanese panels can have is that of space separators, which can also be installed on the ceiling (instead of on the wall) to separate two different environments, such as living room and dining room.

Images: Web Curtain Decor