The use of wallpaper as a resource for decorating walls and furniture in general, is widely used within the framework of interior decoration.
Thanks to the incredible variety in the design of the wallpaper, which we can see in the market, it is easy to make beautiful compositions for the rooms.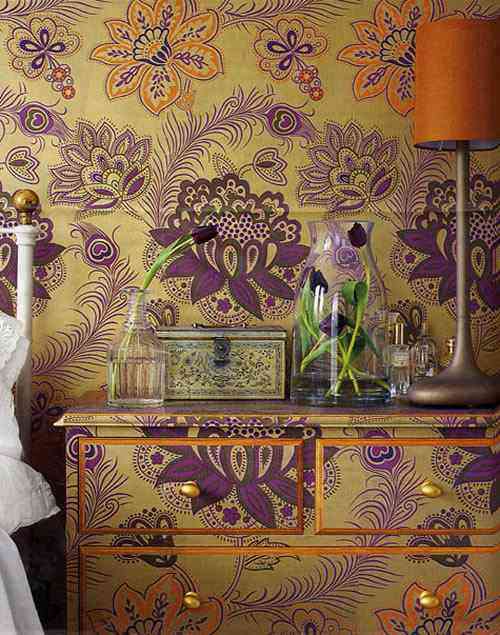 The wallpaper, at present, is not used only for walls. In this way it becomes, in many occasions, the protagonist of the decoration.
As an option, wallpaper is a great solution for the restoration of furniture that we no longer use and we want to recycle to extend their life.
So you know if you are redecorating a room wallpaper is a great solution for decorating some of the rooms of the home. The upholstery of furniture and accessories will provide an original touch.
Remember that the important thing is to find a correct balance, otherwise we risk overloading the decoration.