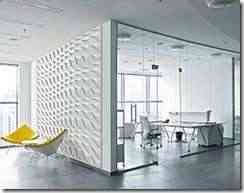 We look around and it seems that we entered a digital cinema session, with 3D glasses. The space gains a depth and the walls an unprecedented texture.
Our look is captured by the play of geometric shapes that line the walls. We extend the hand and almost touch the other side of the division, the difference is that we are without glasses in the living room of a friend, or in the hall of an office with a somewhat avant-garde decoration.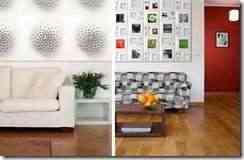 The scenario of fiction that we have just described is part of reality thanks to the advance of technology that allows us to be talking about three-dimensional wall coverings or interior decorative panels in 3D.
This increased depth that we give to space is evident in the latest technological development achieved by the centenary French brand "DuPont" responsible for a line of three-dimensional cladding panels made in Corian.
The cutting edge material of the solid surfaces, patented by DuPont and highlighted several times by the decorators of the whole world, apart from not being porous, is resistant to stains, washable and easy to clean, totally versatile as can be verified by the result end of the "Math" collection
Inspired by the mathematical theories of famous people such as Leonardo Fibonacci or Georgi Voronoi, this DuPont-Corian line shows three-dimensional panels of geometric shapes and sequences that create a kind of mosaic of cells that are repeated horizontally or vertically, according to the interests of architects or designers who require them.
This mathematical language, sequential and repetitive, will also serve as the basis for a Portuguese brand, PLADEC, which instead of Corian, bets on MDF, a resistant composite made from wood, to create three-dimensional wall coverings.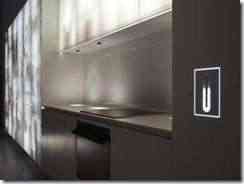 The texture given to the walls is the highest decorative value of these solutions, which can be increased, in the case of MDF panels, of an acoustic advantage, which will be greater depending on the level of roughness of the panels. This means that we can soften the ambient noise, giving a feeling of isolation and comfort to the space.