Getting the most out of every corner of our home is almost a daily constant before which we find ourselves. Squeezing every corner both visually and functionally is the sea of ​​important and decisive in order to make us feel comfortable and at home in each and every one of the senses.
And as this sensation has been experienced from the moment we crossed the door of our home, sweet home, today we propose a special dedicated to the narrow corridors. A few tips to get the best out of them in an easy and studied way so that you can make yours look better than ever. Take good note that we started!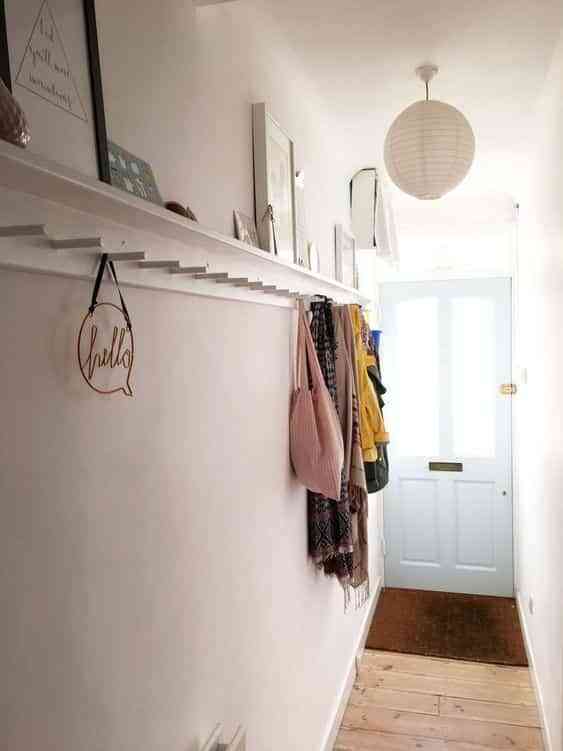 Accessories on the walls
If we need something to have narrow corridors to give them a certain functionality, it is to have the surface of their walls in order to turn them into practices that are visually interesting at the same time. Píntalas of some tone that fill them with life if you have enough natural light to be able to afford it. Think about your daily needs and do not hesitate to satisfy them by incorporating accessories that satisfy them. Single or multiple hangers, different hooks, shelves with a little bottom ...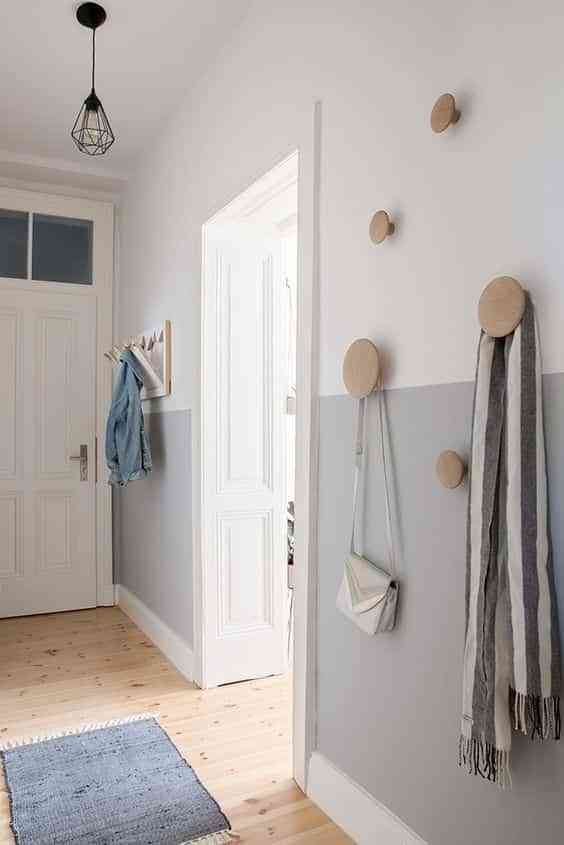 Bet on the satin finish
Decorate dark corridors so they look brighter and larger and doing it to disguise or soften the presence of narrow corridors coincides in many factors or points to consider. Betting on the satin finish when painting and even decorating, will help you reflect light to a great extent. Aspect that will enhance the sensation of visual amplitude in space and that consequently will help you to show off a much more airy, wide and luminous area of ​​passage.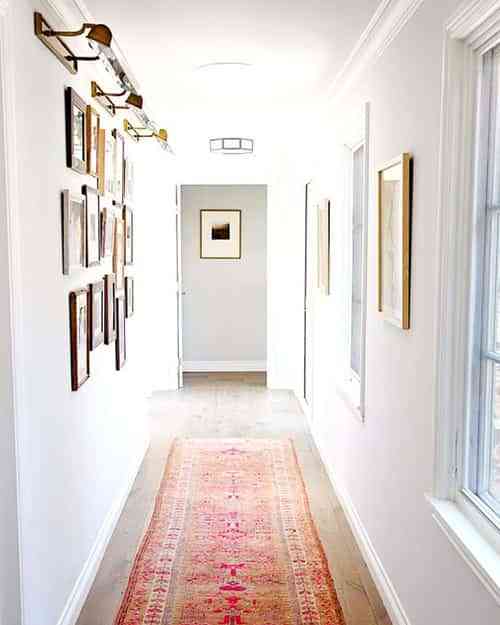 Enhances visual interest
Through colors, different textures and shapes, and various activities or tasks to be put into practice in space, we will distract the view and shorten the time we spend on it. Turning it into an entertaining space will change our perception a lot of that area. Betting on it will always be a sure bet.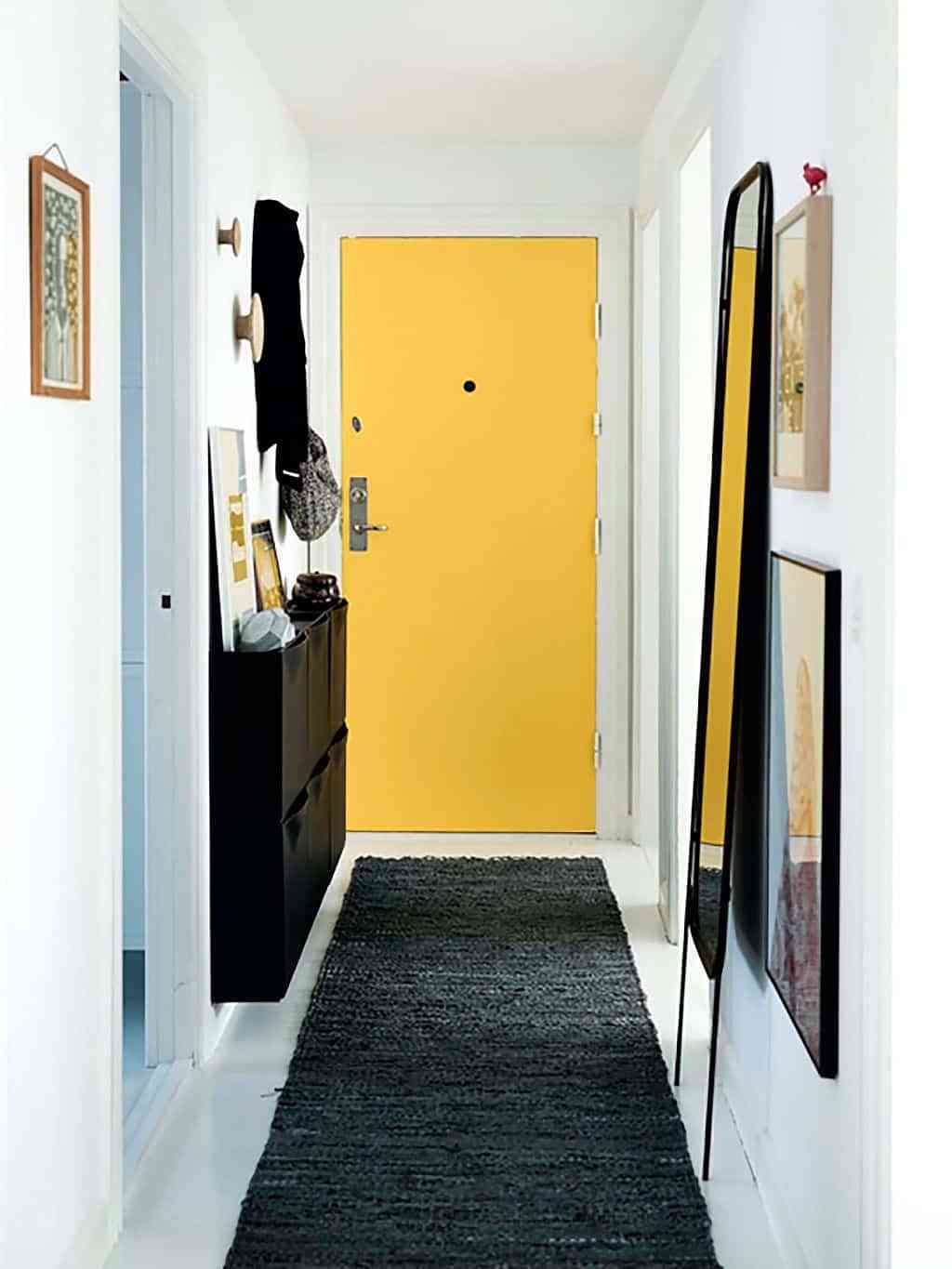 Narrow aisles. Sharpen the wit
Take advantage of the space in hallways and hallways It can become a personal challenge. And is that They are very busy areas and we ask for a lot even with very little. Sharpen the ingenuity will be forced factor in these cases, and if we talk about narrow corridors much more. And as if to show a button, look how well they have mounted it in the example that I show you, interceding at least in the area of ​​passage.
Visually shortens its length
Often the narrow corridors seem even longer than they really are. So trying to shorten its length visually will be another important factor to take into account when smoothing them. A dark color on the back wall will help us achieve it. That contrast will seem to bring us closer to said face from the first moment and still without moving along the space.
Play with the contrast of colors
A dark-faced base in contrast to uncluttered wall compositions that encompass a large amount of space, they will also be a bet to not fail. Large sheets based on luminous photographs, airy sheets based on light illustrations, lettering full of inspiration and everything that feeds your eyes and your most positive attitude will be welcome to your narrow hallway.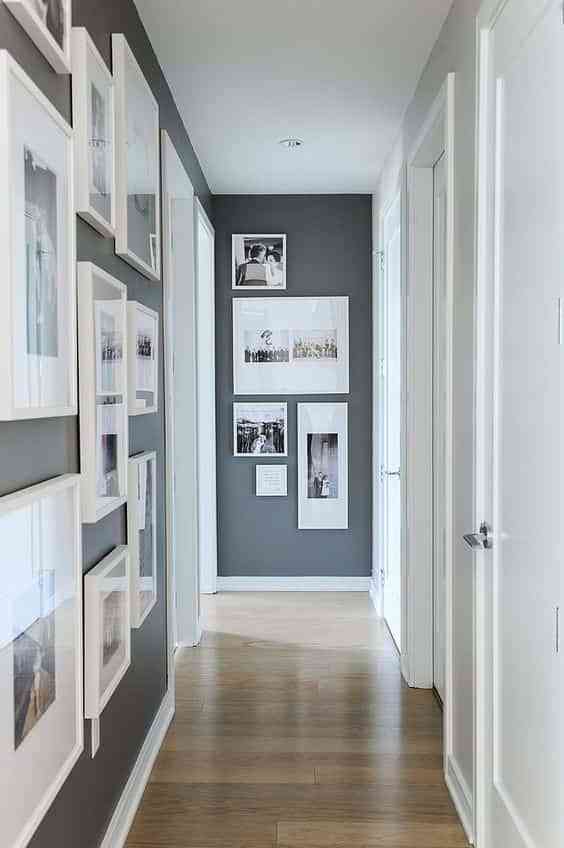 Suspended furniture
Through the use of suspended furniture, you will continue to have the same floor space while multiplying the style and interest functionality of the space. In the market there are currently many versions among which you can choose, so get the one that best suits you will be very easy if this is the idea you have in mind to incorporate at home.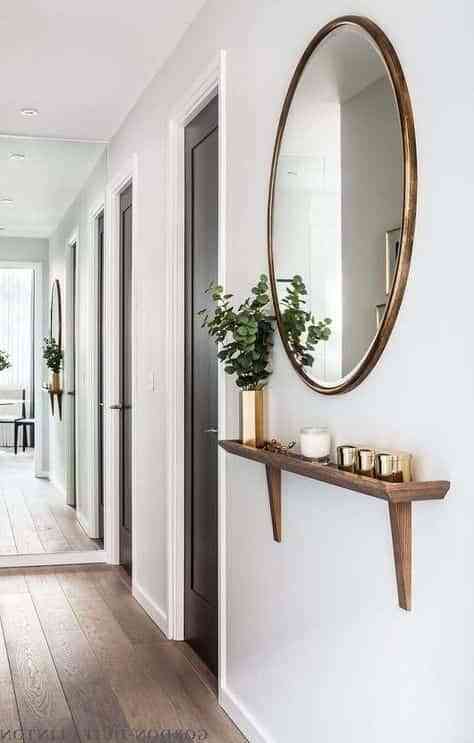 Fosters the sensation of spatial amplitude
The light and reflection of it will be the binomial that will help you multiply the sense of spaciousness throughout your narrow corridor. So I do not need to tell you that the presence of mirrors will help you achieve it. Having a large size or take the tessitura to form a composition based on several smaller ones, will be a good way to give a personal and original touch to the space.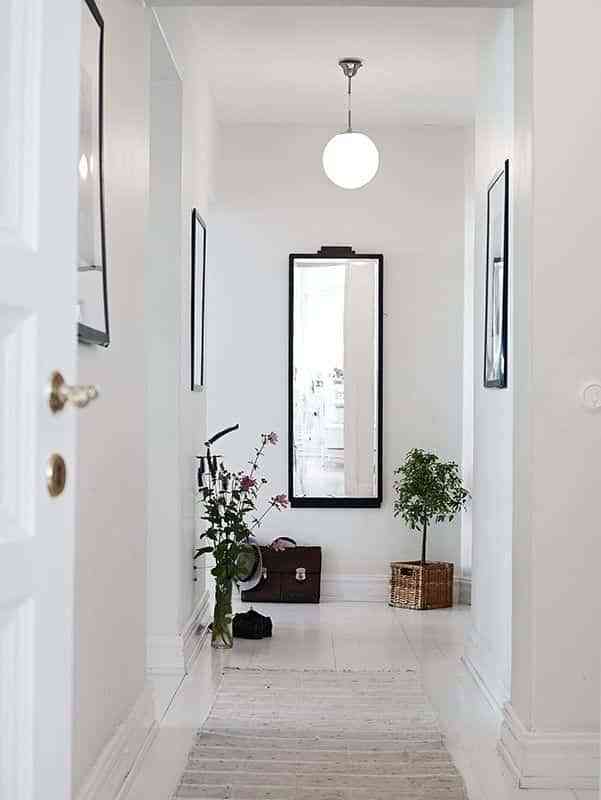 Mural compositions that overflow functionality
It has everything that helps you to convert the area into what you need so that your day to day is much easier and materializes a colorful wall composition with all this.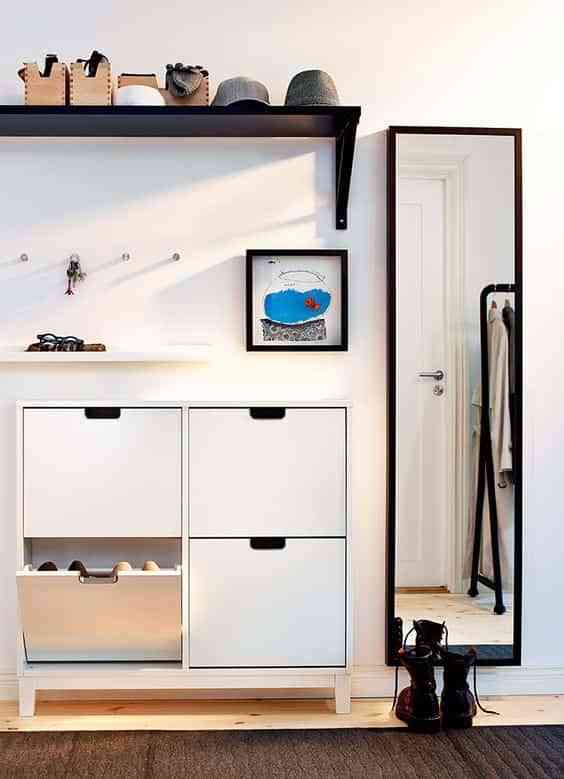 As you can see, making the most of narrow corridors is possible if you know how. Do not forget to take these simple tips as a base and do not wait any longer so that your corridors begin to look like they have never done before!