How many times have you said that 'I have the house upside down'? Luck you had that your comments were not real, if not, look how it would have been your house: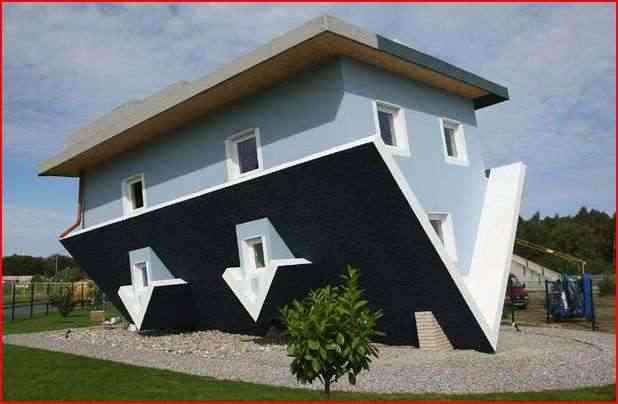 It was not what you meant by 'upside down', right? I hope, for your own good, that no.
How can you see this house if it is literally 'upside down'.
It is a house designed by Klaudiusz Golos and Sebastion Mikuciuk. It is designed only for an exhibition in Germany, specifically in Trassenheide. After all, living in a house upside down would not be easy ...
The truth is that it is not the first house that is built upside down to be exposed. Apparently this idea has invaded several artists who have carried out their works. However, the work of Klaudiusz and Sebastion, is different for one reason, the rest had been exposed to enjoy the outer beauty; but in this case, the house is open and fully furnished. Do you want to see it?.
Spectacular, do not you think?
The designers, Klaudiusz and Sebastion, assure that the house was not created for a specific or special reason, they just wanted to do something different. The truth is that, judging by the images, they achieved their goal.
The most curious thing is that many of the visitors who had the opportunity to enjoy live and direct from the house, assure that when entering it they felt a discomfort, became dizzy and became completely disoriented.