Does a life remain belt used once we no longer use it? Well, we have discovered that yes. And what do you have to do with the decoration? You're wondering. Well you have to see that the alternative use of the belt is none other than decorating the floor. Strange, but real.
The idea comes from London, specifically the study Ting London and intends to use the men's and women's belts as an alternative to the wooden parquet with two objectives: on the one hand, to innovate in terms of decoration and paving, and on the other to take care of the environment.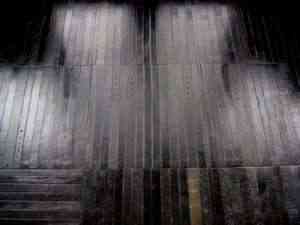 Its texture makes it similar to a floating floor and gives softness, shelter and a distribution of heat that provides cool in summer and warm in winter.
Its price is somewhat high, but accessible for "medium pockets": 75 € per square foot.
Vía: Opendeco