Have you ever thought about making your living room something more than special? If you have that interest, you also have time and money, and you like animals, the answer to your desire in an aquarium. At first we may find it strange and even think that the mere fact of installing it can exceed our capabilities, but having this microenvironment at home is as simple as reading the instruction manual carefully and feeding the baby fish.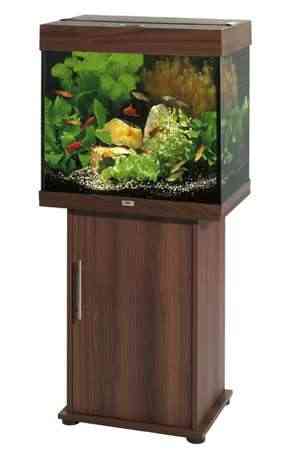 One aspect that we must think about is the place to install it but there is no need to worry much about this since the LIDO aquarium, from the German manufacturer JUWEL, is small, special for interiors, compact and ideal for modern homes. It is equipped with all the accessories so that you can use it from the first day: the upper light, the filter and the climate control, and it is available in different versions: wood, black and cream. You can also find in this same line the complement support of the aquarium, to be able to give it height and store food, chlorine and accessories in its drawers.
The total volume of water is 120 liters, its size is 61 x 41 x 58 cm. and you can ask the authorized dealer on the website www.juwel-aquarium.de.