For all those, lovers of cats, today we bring you an article that you will definitely like. We all have cats, some more than others, who love to climb to the heights and, of course, to bet on the cornice of the windows, climb the trees ... etc, etc ... well, for all of them, today we present Cat-Levante, a very ingenious device.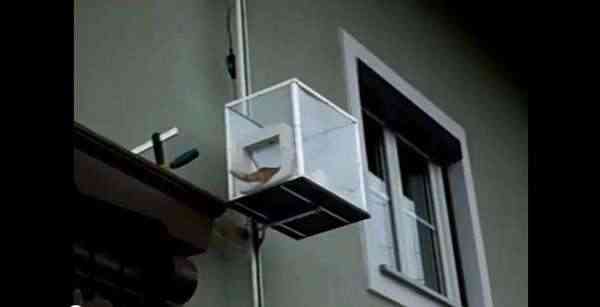 A young designer has been the author of Cat-Levante. This curious article allows you to elevate, literally, your pet to the heights ... like a small elevator, this has magnificent views thanks to the transparency of the walls.
Under a very elegant design, the installation allows the cat to enter and exit automatically when it reaches its destination ... practical or not, only your pet knows ... but what we do know is that its price fluctuates around the 800 euros!
If you want to see the video of the device in full action, click here.