Today we are in a world where design it is present almost everywhere, in all the objects and items that we buy; the recipients of the perfumes are, some of them, works of art in miniature... I do not know about you but I like to keep some for its beauty.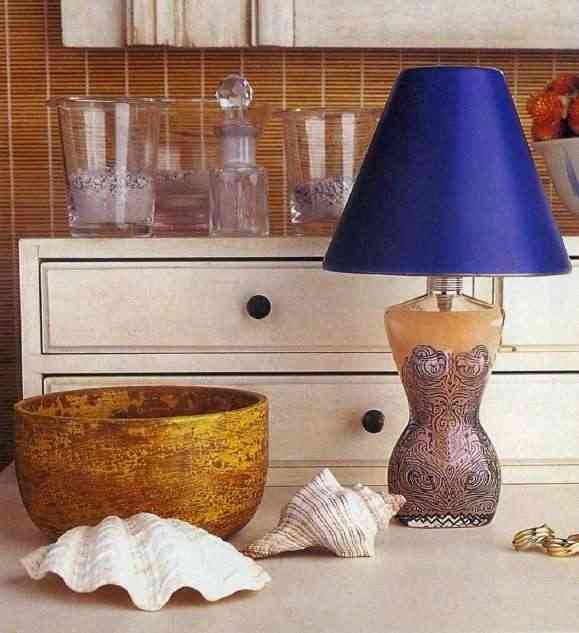 In today's article let's use those jars that we keep because we like its design but we do not know what to do with them. If you are one of these people today you can make a small lamp with the bottle of perfume or cologne that you like.
The steps are simple to follow. With them you can transform other objects like bottles of liquor or any container of preserves ... yes, the mouth should be rather narrow.
First we emptied the bottle, in this case of perfume, and let dry well. Then we remove the cap and vaporizer, if you have it, carefully without damaging the mouth.
Then we will make a small hole in the back of the jar, we will use a drill with a fine bit. Be careful not to break the glass; use gloves.
Then we will introduce a small wire through this hole and we will remove it through the mouth of the jar. The cable will connect to a cap that fits the size of the mouth of the perfume bottle. Once located in the mouth of the bottle we'll fix it with a few drops of glue or silicone.
Last we will place the screen of a lamp that we like it and that it is not too big; is we will fix it in the cap. After this only remains screw a bulb, of about 40 watts in this way the bottle will not get too hot.