Since the more classical antiquity decorating outdoor spaces has become a true art, and this is demonstrated by literary stories such as those referring to the Atlanteans and hanging gardens of Babylon and the reflection that emblematic sites show us Versailles, Mung Taj mahal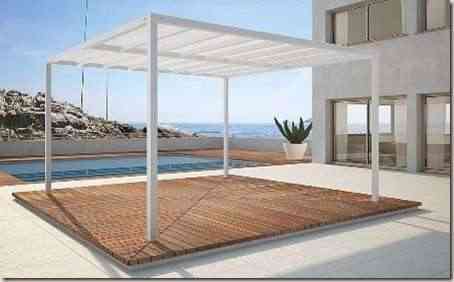 At present, the trend has not declined, although if it has changed significantly, the interaction between man and nature added to the result of human labor to mold and transform environments is still considered an art, that is why we will detail some features that can predispose in your garden to achieve a perfect development of green and decorative spaces.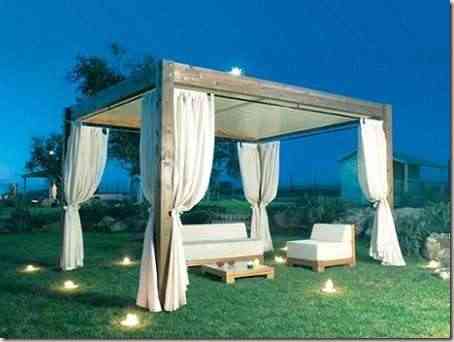 The simplest way to create a differential space over which work in full freedom is the arrangement of a pergola, la Pergola is used from classicism as a shelter element and decoration, among its potential advantages are the marked pause between the environment generated by the structure and the beauty of the green space, in this case commissioned from a landscaping professional to adapt the combinations and species to be available.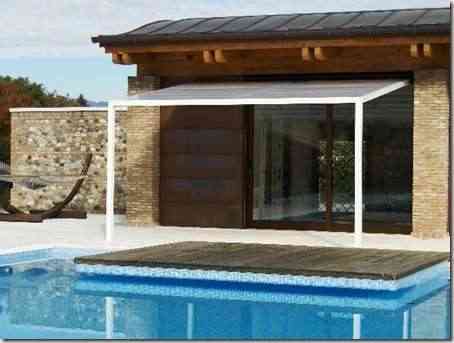 We will find the pergolas in different materials, some of high technical performance others of more classic styles, the pergolas formed in profiles of aluminum and polycarbonate are ideal for spaces such as beach of our pool, delivering vanguard and dynamism without lacking benefits, allowing to pass to the brightness of the sun but controlling the impact of its UV rays.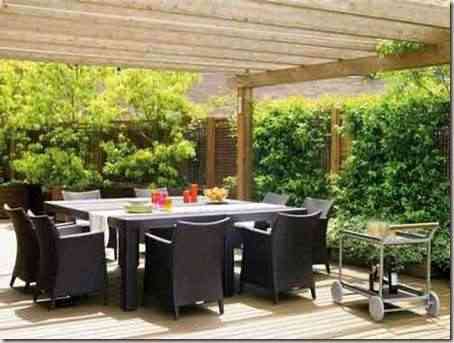 La Wood continues to be the queen of spaces where natural beauty and human architecture interact, we found hundreds of models which are characterized by not using high quality woods due to the finite nature of the resource, that is why raw materials are implemented eco-sustainable but that perfectly mimic the beauty of species such as oak, maple or pinotea.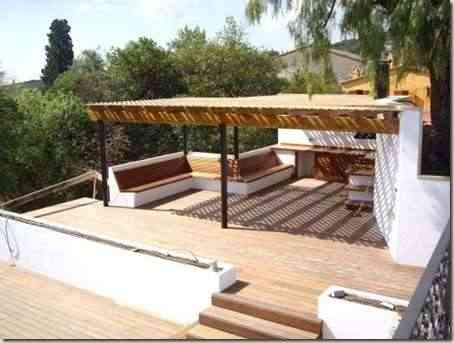 Depending on our tastes and objectives we can arrange, covered, semi-covered and closed pergolasIf you prefer to decorate your pergola with climbing species, you must have a half-roof which does not have a roof but a structure that allows the plants to climb and create a natural frame.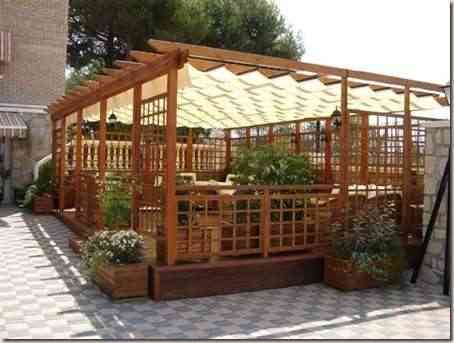 The semi-covered pergolas have a sliding roof or not, but not of lateral sectors, folding fiber awnings are commonly implemented, electric polycarbonate ceilings, or artistic finishes, as in the case of Chinese pergolas, says an ancient legend that to avoid the bad energies that used to walk on the roof at night, the emperor sent to build roofs with this characteristic shape, which is unmistakable and gives a marked and noticeable difference in our garden.